This Restaurant Owner Responded To A Rude Customer's Review Perfectly
One traveler left poor feedback for a restaurant based on its "lack of integrity" on TripAdvisor.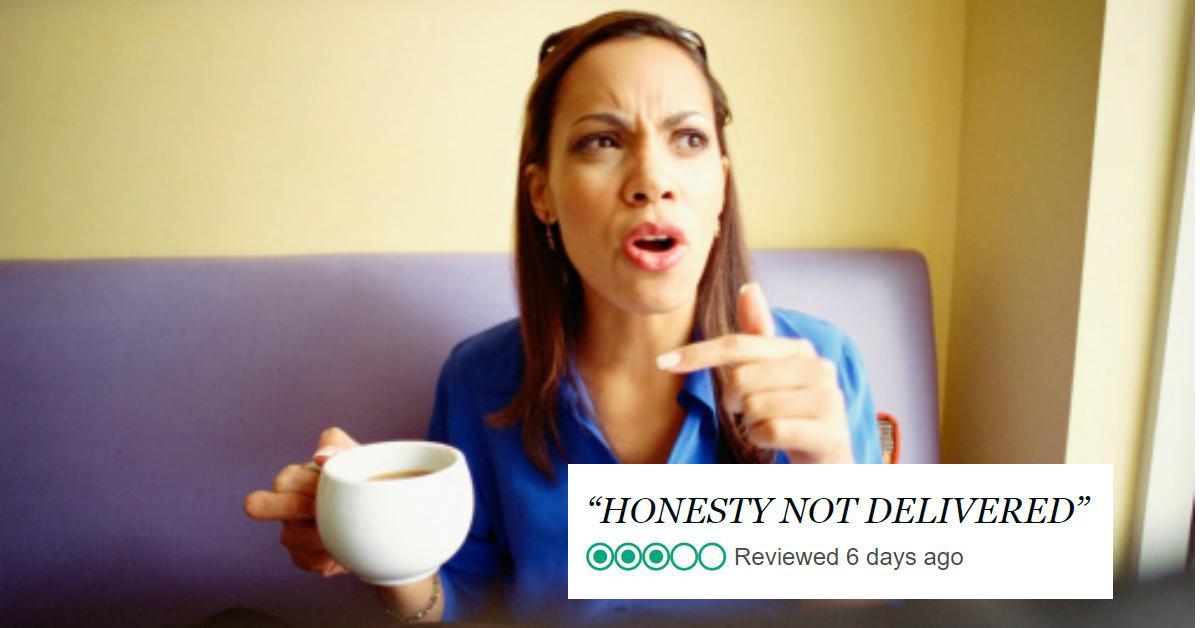 Online reviews can make or break a business, so it's understandable whenever a restaurant owner takes their rankings on sites like Yelp or TripAdvisor very seriously. I can't count the number of times I've relied on an online community of food critics to pick the perfect restaurant and left a very satisfied customer.
Article continues below advertisement
But that doesn't mean I don't read the 1-star reviews either to see if there are any dealbreakers in there. Oftentimes, the reviewers make valid points, but there are plenty of instances where the 1-star-giver is basing their rating off of something completely silly.
Like this one traveler who left poor feedback for a restaurant based on its "lack of integrity" on TripAdvisor.
Article continues below advertisement
The customer is seemingly angry at the restaurant for not mailing a windbreaker they left at the eating establishment back to them fast enough.
Article continues below advertisement
Something that the restaurant's owner sarcastically responded to in this excellent response on the website.
I apologise that I had not immediately sent your belongings back to Australia. I should have done a Joe ninety on it and hot tailed it up to the local post office and made your jacket a priority but unfortunately these things don't always happen the way you may have planed. I mean I'm only trying to run 2 restaurants in the middle of summer while my manager whom I'm delighted to say is 6 months pregnant but unfortunately is suffering God bless her wee soul and out of work resting which i insisted on!!!
Article continues below advertisement
Having 3 children myself under the age of 10 running around the house like
gladiators and tearing to pieces while not going to bed on time, rising like ninjas at dawn I am what you might say just a little tired and a tad busy . I should have pushed this way up my priority list but forgot and while all of this is going I'm very busy busting a gut here and in the UK promoting my beloved Sligo. Why do I do this? I love my town, I love it's people, I love every tourist that graces this beautiful part of the world and provides me and my staff with a living.
People make mistakes and forget things just like you did with your possessions. But to come on TripAdvisor and review me about my lack of postal skills honesty and integrity beggars belief considering I never laid my mince pies eyes on you ! I mean you are butchering my name insofar as my forgetfulness yet it was your forgetfulness that has us here!!!! POT KETTLE BLACK ( Google it) finally I just checked the weather forecast in your part of sunny Australia and I reckon you will be fairly safe insofar as your lack of windbreaker......jaysus it's roasting in your
spot boi!! You lucky duck!!!
Article continues below advertisement
The owner of the restaurant, Anthony, alleges that he shipped the jacket on his own dime, but probably only offered to pay so he could diss the diner's sense of style with a clear conscience.
Your possessions are en route you will be glad to know!!! and as far as my honesty is concerned I'm not even going to charge your credit card for the post furthermore the next time you visit the beautiful Emerald Isle and my County I'll bring you shopping locally for a new Wind breaker as far i see its a bit of a crime against fashion.d
Article continues below advertisement
And he also reminded the reviewer why the site exists in the first place.
Next time you feel like writing a review for a restaurant try to remember us for our qualities which we provide in the abundance of good locally sourced food wine, atmosphere at least that's what we hear consistently from our customers.
Article continues below advertisement
So eventually when it cools down in Australia and you put on your Wind breaker on think of your honesty Irish restauranteur who's full of integrity but you never met and who knows you may even break into a smile and give your face a holiday until then keep her lit.