The Secret Service Is Running Out Of Money Because Of President Trump And His Family
Time was when Donald Trump was constantly blasting Obama for going out and playing golf and that he would never play golf as President. Well, here he is, playing golf as President and doing it way more than Obama ever did. Liar liar pants on fire.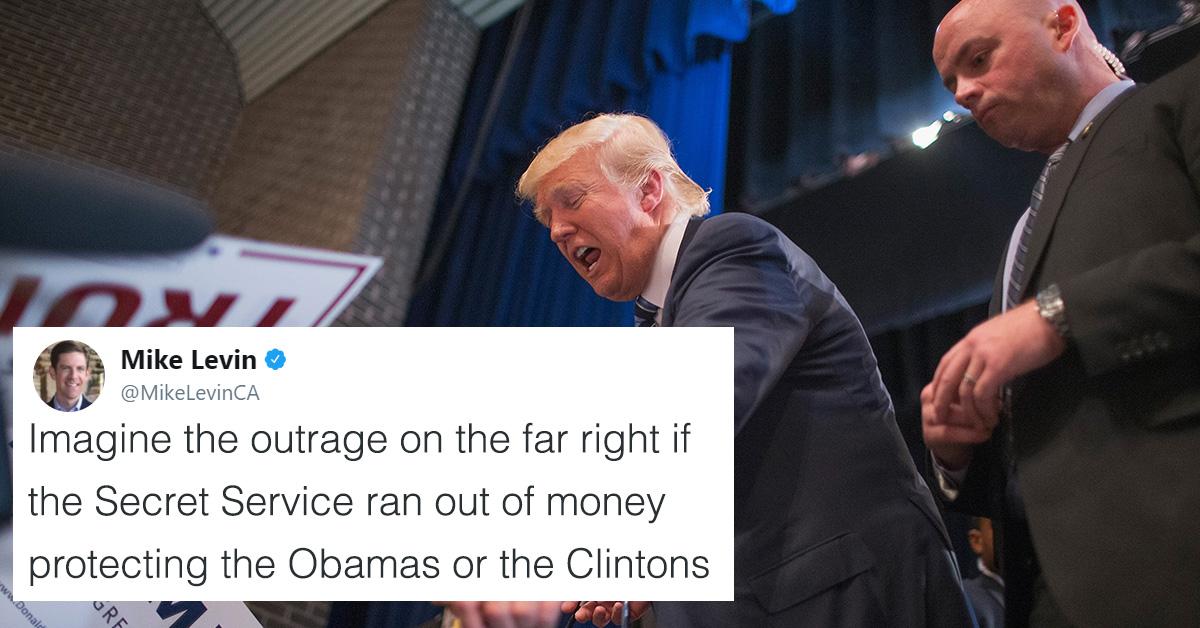 The Secret Service is running out of money to pay agents due to President Trump's large family and frequent trips to Mar-a-Lago and other residences, according to a report by USA Today.
Article continues below advertisement
Secret Service Director Randolph "Tex" Alles told USA Today that more than 1,000 agents have already hit the federally mandated caps for salary and overtime, which were supposed to last the entire year. That means that the agents may not be fully compensated for all the work they've already done or any they may do for the rest of the year.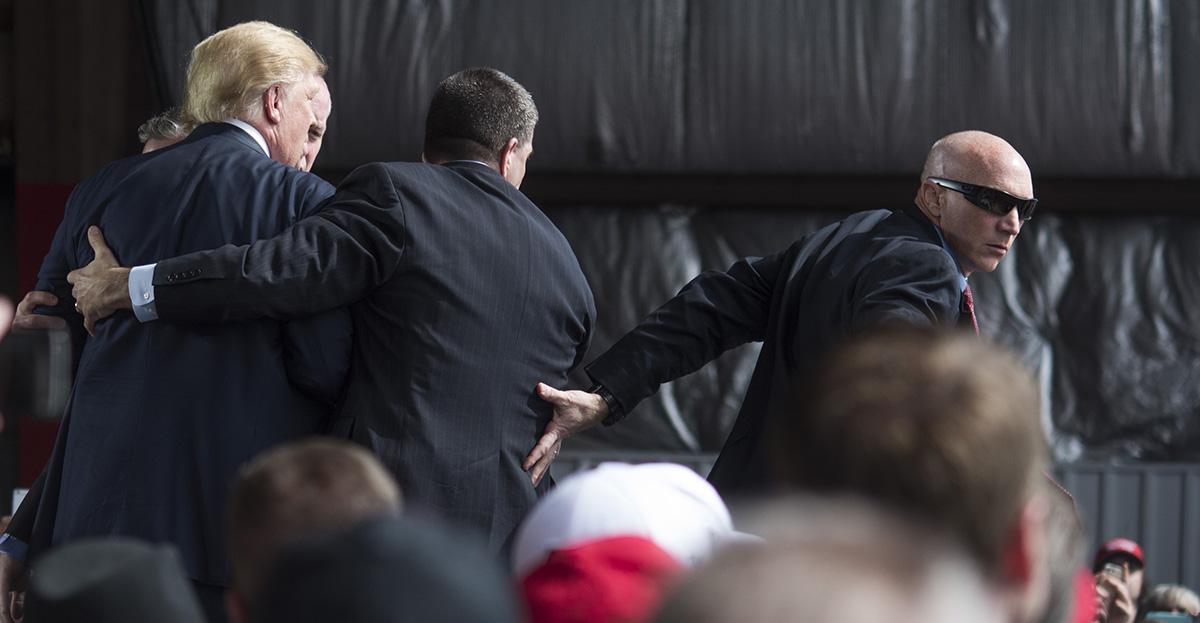 Article continues below advertisement
Alles explained that 42 people close to President Trump are receiving protection, including 18 family members. Under President Obama, that number was just 31.
He added that overwork and constant travel have already led many veteran agents to leave. Alles hopes that lawmakers will listen to his pleas to raise the maximum combined salary and overtime that agents can receive from $160,000 per year to $187,000 for President Trump's first term.
Article continues below advertisement
Even if this raise in the cap is achieved, it would still mean that there are around 130 agents who wouldn't be fully compensated for the hours they've already put in, not including work they may do in the rest of the year. "I don't see this changing in the near term,'' Alles said.
"This issue is not one that can be attributed to the current Administration's protection requirements alone, but rather has been an ongoing issue for nearly a decade due to an overall increase in operational tempo. A similar situation in calendar year 2016 that resulted in legislation that allowed Secret Service employees to exceed statutory caps on pay."
Article continues below advertisement
The Secret Service insists that agents who haven't hit the cap are still being paid, and that security has not been compromised. Though they've reportedly spent $73,000 on golf cart rentals at Trump properties since the beginning of the year.
This comes months after The Washington Post reported that the Secret Service had requested an extra $60 million for its 2018 budget to protect the Trump family and cover travel costs. This was reportedly denied, leading many to believe that the Secret Service would instead need to cut back in areas like cyber crime and counterfeit money-related cases.
Article continues below advertisement
Before his presidential victory, Donald Trump condemned President Barack Obama for taking time off. President Trump has now had three times as many holiday days as his predecessor had enjoyed at the same stage in their presidency, and has just returned from a two week summer vacation at Trump National Golf Club in Bedminster, New Jersey.
Unsurprisingly, social media was quite critical of President Trump when it heard about the crisis at the Secret Service.
Article continues below advertisement