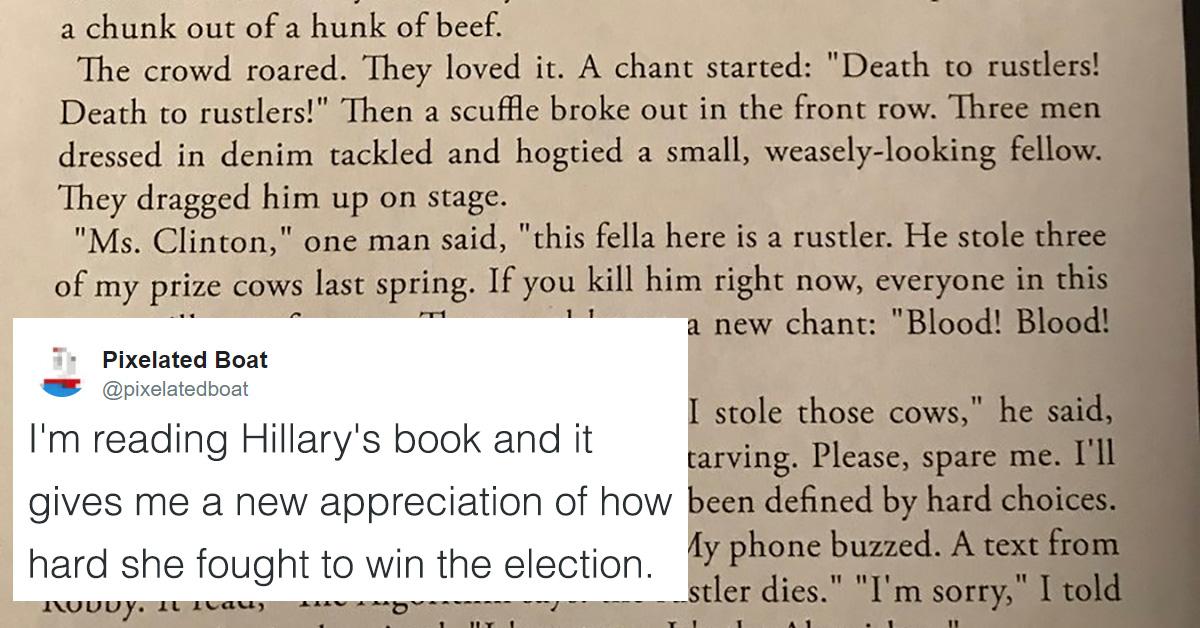 Fake Page Of Hillary Clinton's New Book Has Twitter Rolling With Laughter
By Mark Pygas
Hillary Clinton's memoir titled What Happened is set to be released next week, but snippets are already finding their way onto the Internet. Including a passage in which she criticizes opponent Bernie Sanders for causing "lasting damage" to her presidential campaign.
And Twitter user Pixelated Boat decided he'd take an attempt at trolling the Internet with this hilarious fake passage from the book...
Yes, it worked, because of course it did. If millions of Americans could be duped into actually believing fake news articles and thinking that a career con-man like Donald Trump could be fit to lead one of the world's largest superpowers, then you'll surely believe that this "excerpt" from her book was the real deal Holyfield.
Others saw right through it, because they took two seconds to consider what would happen if it was indeed real. Or maybe they bothered to actually google it for two seconds or check out the account of the individual who posted it. Instead of just searching for "facts" to prove their confirmation bias. Ahh humanity, how far we have fallen to just believe every single thing we see on the internet.
People mostly fell for it though, which, again, lets you know what kind of sorry state of affairs the US is in. Don't believe me? Look at who the President is. The fact that he was ever even a threat in the Republican race for the Presidency, let alone getting the nomination and eventually winning the Presidency is a complete and total farce. But there are tons of individuals out there who'd like to believe that Hillary Clinton actually murdered a rustler in cold blood. You can almost hear the chants of "Lock her up!" coming from the internet when you go through the thread on twitter. SAD!