Fanny packs come in and out of style, and I personally believe it directly correlates to how attractive the American people feel about themselves. When you feel bloated, the last thing you want to do is strap on extra weight to your stomach or put your wallet in a pouch over your belly like a sleepy marsupial. The fanny pack is coming back in now, and it's probably because body positivity has made us all a lot more comfortable with letting it all hang out—plus tacking on a little extra if you don't have enough of your own.
Enter the Dadbag:
Mashable reports that the Dadbag was created by London-based art director Albert Pukies, who is trying to get production going on the fanny pack that doubles as a Halloween dad bod stomach costume. It looks great, and has plenty of storage:
But you can also just wear it around town, or take it on a date to the grocery store with one of your less cool bags:
There are several different versions Pukies is imagining if he can launch his line, so if you don't identify with the model, check out who else you could be wearing: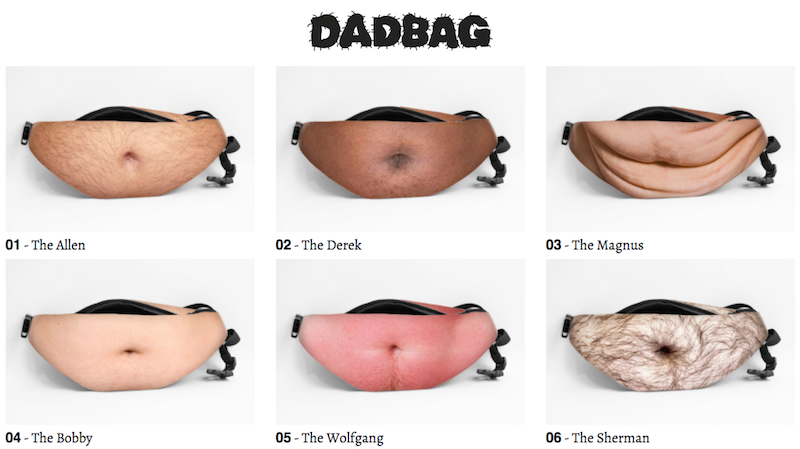 A spare tire for everyone!