Idris Elba knows how hot he is, and for some reason, it's not obnoxious. It only makes him more charming.
To promote his new movie The Mountain Between Us, in which he co-stars with Kate Winslet, Elba agreed to read fan fiction. Extremely sexual fan fiction. Out loud and on camera.
Viewers beware: this segment may make you blush in the office.
There are a lot of descriptions of Elba's body: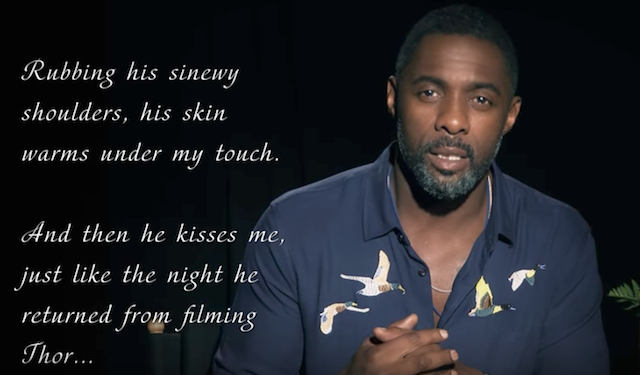 But also a few extraneous characters who temper the hotness, like Pat's uncle Greg (?):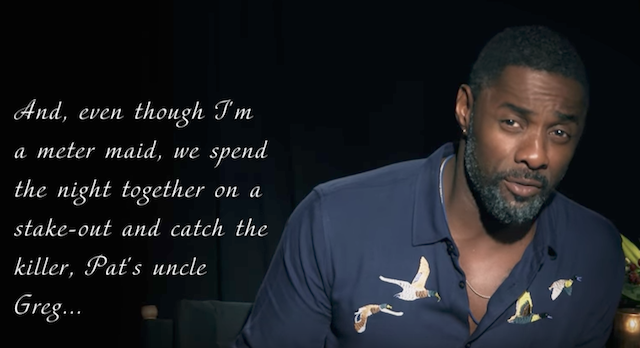 Though there's also a little old-fashioned romance: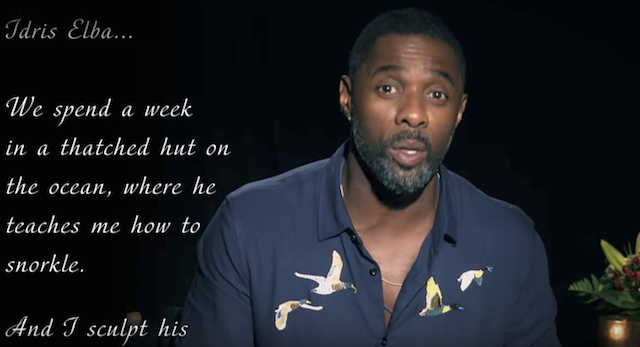 The most relatable fantasy though, might be this person who dreams of Elba even speaking to her: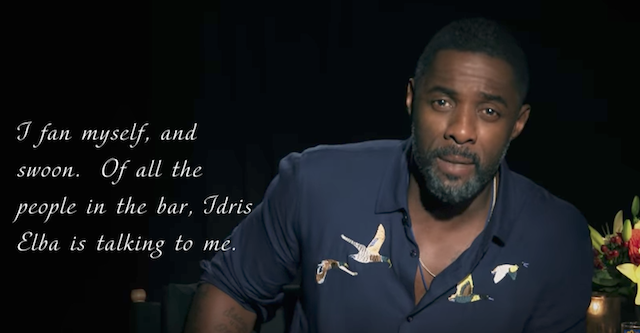 Or maybe this one about getting pastries together: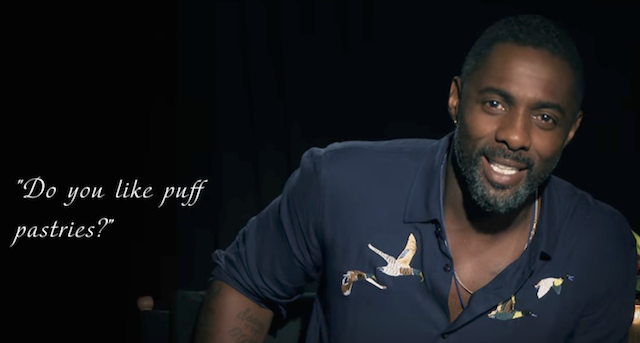 Honestly, I'd be happy to meet Idris Elba in a thatched cottage, over puff pastries—and even in a car with Greg, whoever that is. Call me!
Everyone's got that one little sexual kink that drives them over the edge and when you find out what that is for your partner, it's game over. With that trump card, you can pretty much choose to rock their world whenever you want.
But, like Hulk Hogan's leg drop or The Rock's People's Elbow, you want to wait an appropriate amount of time before you attack the other person's weakness, because it's kind of cheap to go so big so early.
And if there's one actor who can respect the power of the kink, it's Idris Elba. Something that The Dark Towerstar revealed in a fun interview he had with Kate Winslet during The Graham Norton Show.
The two stars were promoting their film, The Mountain Between Us, and Winslet recalled helping to direct a sex scene, as it's an area where she had more expertise than both Elba and director Hany Abu-Assad. As she was going over the scene, Elba just asked she keep her socks on while they got their simulated sex on.