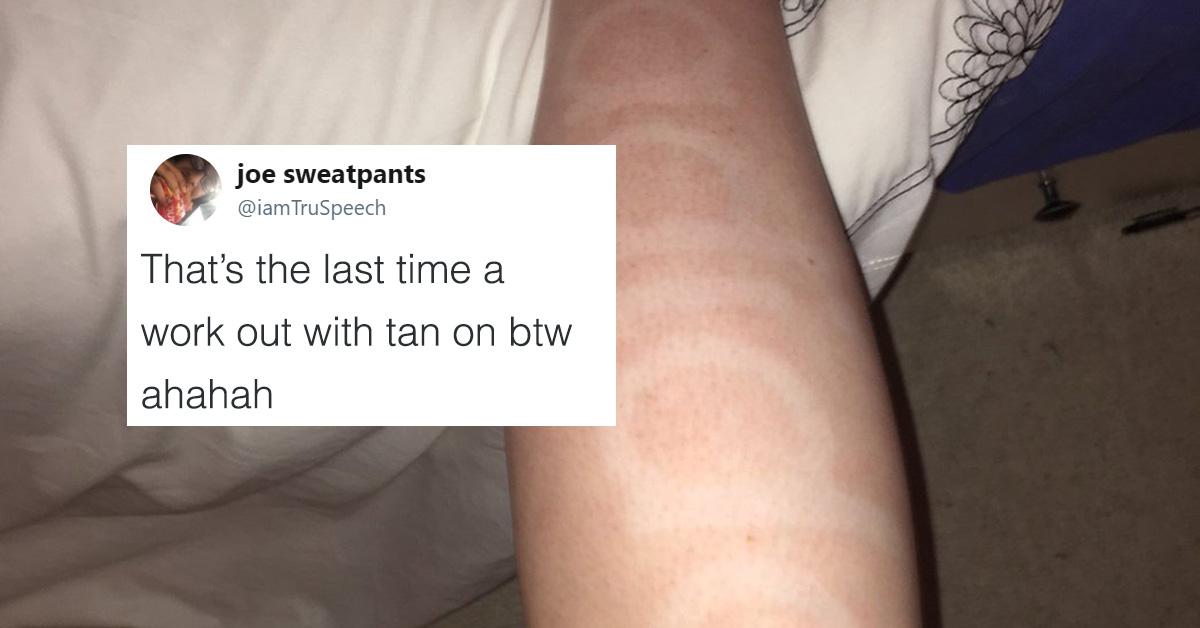 Woman Works Out With Fake Tan And Immediately Realizes Why You Shouldn't
By Mark Pygas
Fake tans are pretty common in Falkirk, Scotland, considering how often they see the sun. The problem with fake tans is that they don't mix well with sweat. Just ask Twitter use Eve, who discovered that she'd been branded by her Adidas sweats after a workout.
Apparently this is fairly common.
Adidas just seems happy with the free advertising.
Others found Eve's misfortune pretty hilarious.
Looks like Eve is going to need another trip to the salon.