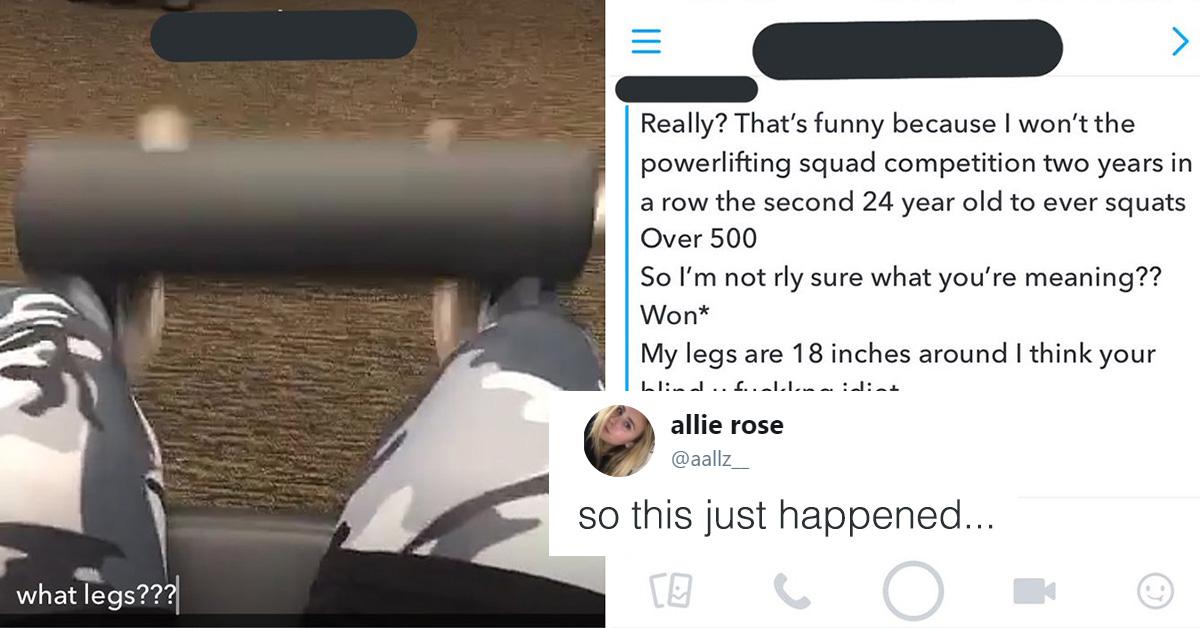 Woman Shares Weight Lifter's Insane Response To Hilarious Joke She Made
By Mark Pygas
Earlier this week, Twitter user Allie Rose received a Snapchat video from a guy working out at the gym, who was wearing camouflage pants. So she made this joke...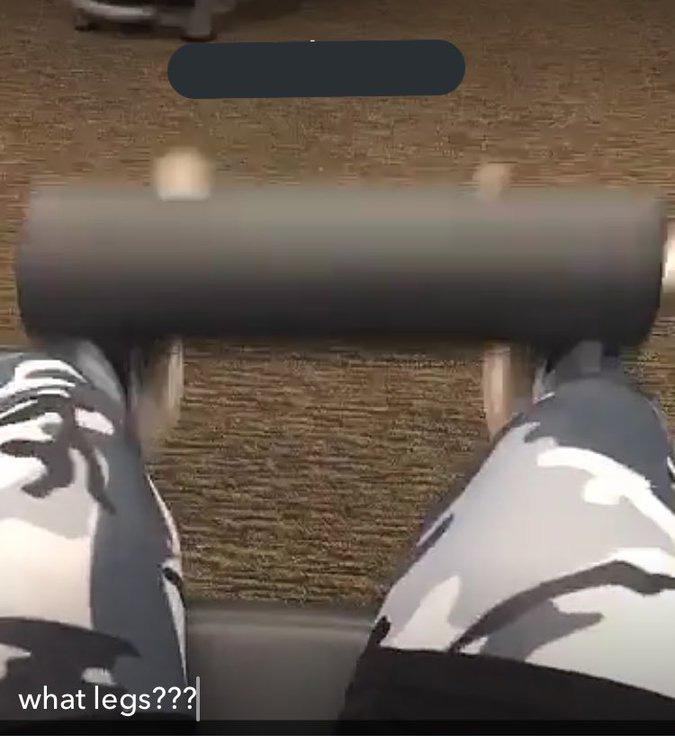 Get it? Because of the camouflage? It's somewhat predictable, but also pretty hilarious. Workout guy didn't seem to get it, though. Here was his response... "Really? That's funny because I [won] the powerlifting squad competition two years in a row, the second 24-year-old to ever squat over 500. So I'm not really sure what you're meaning," he wrote back. "My legs are 18 inches around, I think you're blind you f--king idiot." Rather than taking the bait and getting offended, she explained her truly innocent comment, simply stating, "I was making a camo joke..." You know, because camo makes things ~disappear~.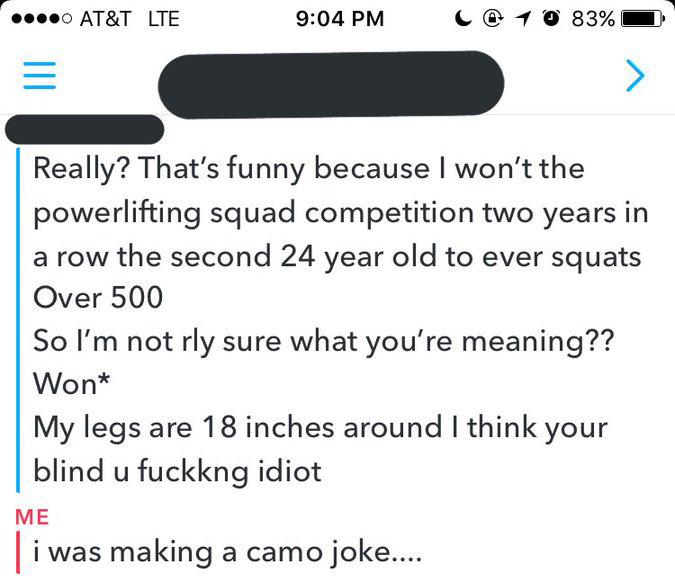 Rose shared the exchange on Twitter, where it's since been retweeted over 100,000 times and gotten over 400,000 likes.
People found his fragility hilarious, of course. They couldn't help but note how ridiculous it was that he not only had measurements of his legs to cite incredibly quickly, but also that he would immediately get so defensive and vicious with someone, even if they were teasing him (and, again, this woman most certainly was not).
We doubt he's the type of guy who would see it this way, but there's definitely some real humor in this whole situation: Dude thought he was being mocked for his appearance, was not being mocked for his appearance, went off on an innocent girl... Only to get mocked for his fragility, short temper, and — let's be honest with ourselves — lack of reading comprehension. At least he'll always have his records, squats, and 18 inch legs to keep him happy at night. That's nice for him.