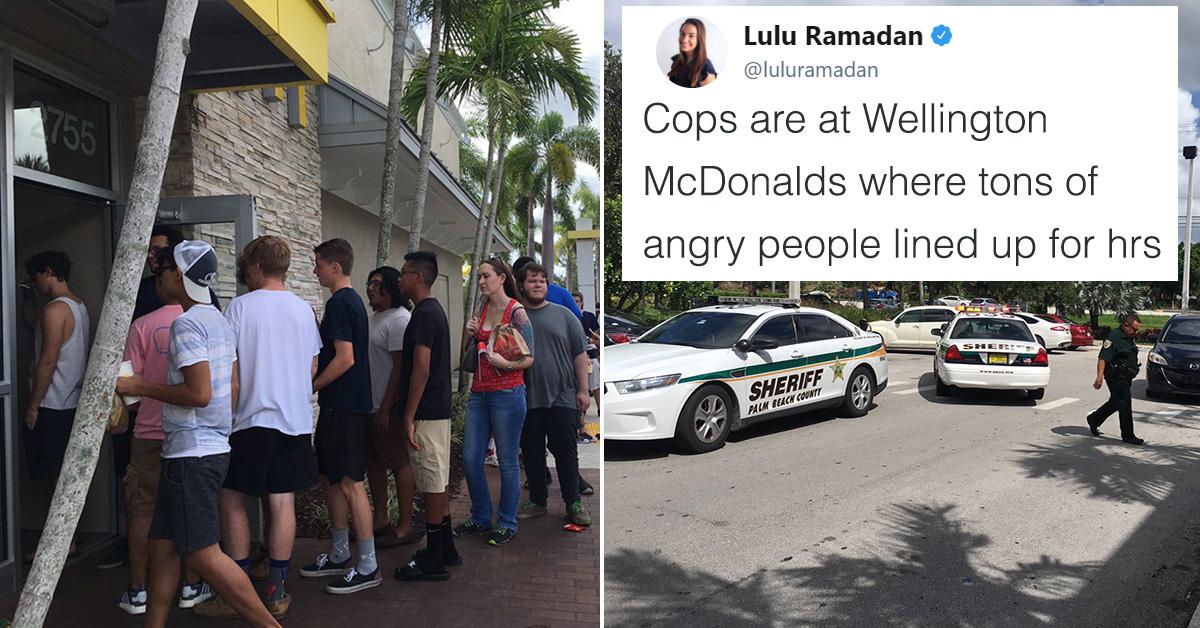 McDonald's 'Rick and Morty' Szechuan Sauce Promotion Was An Absolute Disaster
By Mark Pygas
In 1998, McDonald's partnered with Disney to promote the release of the legendary animation studio's newest film, Mulan. And they did it by releasing a Szechuan dipping sauce for their chicken McNuggets. Recently, McDonald's announced that their Szechuan said would be making a return after cartoon show Rick and Morty campaigned for its return, McDonald's promised it would return to locations for a single day on October 7.
McDonald's made the announcement on their website, along with these details:
"So, come this Thursday, February 22nd, we'll not only announce when, where, and how much Szechuan Sauce will be returning. We'll also answer those questions and share those stories via a stranger-than-fiction, three-part podcast series: The Sauce."
"Szechuan sauce is coming back once again this winter. And instead of being one-day-only and limited to certain restaurants, we're bringing back more — a lot more — so that any fan who's willing to do whatever it takes for Szechuan sauce will only have to ask for it at a nearby McDonald's."
That day has now passed, but it will be remembered forever as an utter disaster. Stores were reportedly under stocked on the sauce, and the promotional posters that came with them. At popular stores, cops had to be called to keep the peace.
The same thing happened across the country.
One McDonald's employee claimed that stores had only gotten 20 packets of the sauce each.
One couple were disappointed when they drove 4 hours from Canada for a chance at sauce.
Others have seen it as an opportunity to make some profit.
While many just couldn't stop laughing.
There is some good news, though. McDonald's announced that the sauce will make a return this winter.
Hopefully things go better next time.