Former Swedish Prime Minister Videobombs An Interview, And We're All About It
People can't get enough of this former Swedish Prime Minister mastering a video bomb.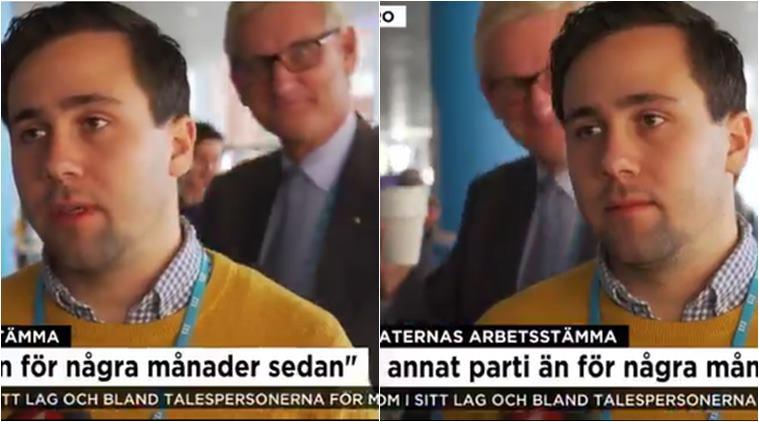 Being videobombed during a live news interview seems like it would be an incredibly embarrassing experience. One which would only be amplified if you were videobombed by someone as important as former Swedish Prime Minister Carl Bildt.
Article continues below advertisement
And yes, that happened over the weekend. Of course, it can be embarrassing... But it can also go the other way, and be super fun and endearing and a true "viral moment" if done correctly.
Article continues below advertisement
While some may view "video bombing" as disrespectful, you can definitely get away with a little bit more when you are a nation's leader (or a nation's former leader, we have since learned). Case in point: Rather than being annoyed that this happened, Twitter (and seemingly the entire world) found not only the clip, but also the whole interaction pretty hilarious. As one Swedish person put it, Carl Bildt is slowly morphing into "Grandpa mode" — and, to be honest, everyone around the world is totally living for his DGAF attitude.
Article continues below advertisement
Article continues below advertisement
Article continues below advertisement
According to one Twitter user, this guy is totally Retired World Leader Goals, noting, "If I ever become a world leader, this is how I'd like to spend my retirement." Well, don't let your dreams be dreams, guy! Start campaigning! Run for office! If you start soon, you can be a world leader in no time (no, really... Just look at President Donald Trump, who took political action exactly one time in his life and is now president). Get elected, run a country, and before you know it, your term will be up and you'll be able to live in retired bliss, doing silly things like video bombing interviews and maybe just living your best life making oil paintings of dogs, like former President George W. Bush. Why wait around and wish for your dream life to happen?!
Article continues below advertisement
Oh, Sweden. We can't get enough of you.