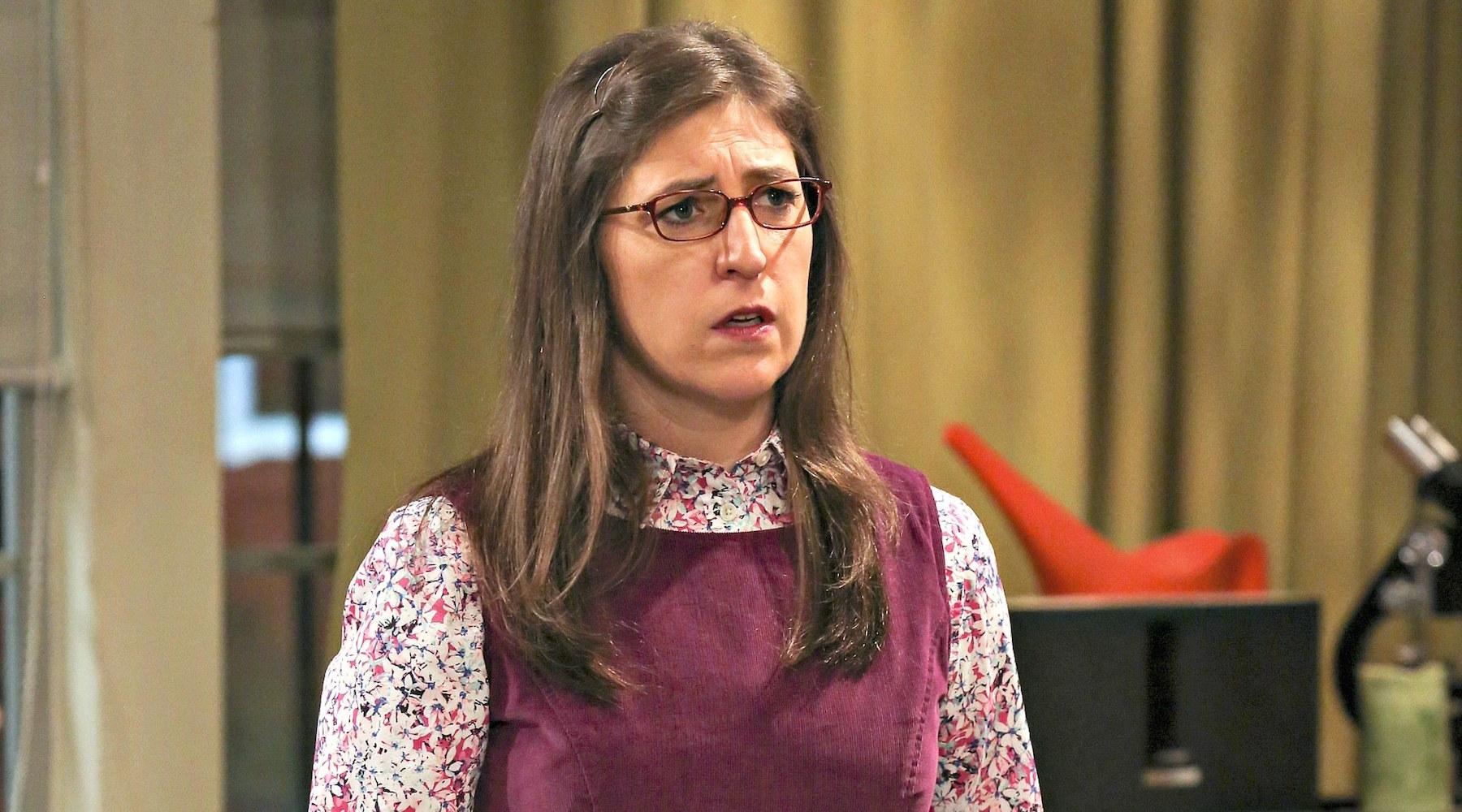 Mayim Bialik Shared Her Opinions About Sexual Harassment--And People Aren't Pleased
By Aimee Lutkin
You might remember Mayim Bialik from Blossom, or perhaps you're a rabid fan of her character, Amy Farrah Fowler, on The Big Bang Theory. Bialik has been in the business for a long time, so it's understandable that people might be curious about her opinion on how women are treated in Hollywood. In an op-ed for the New York Times, Bialik addressed the sexual assault charges against executive Harvey Weinstein. Dozens of women have come forward to say that Weinstein assaulted, harassed, or pressured them for sexual favors in exchange for promised movies roles—or under threat of their careers.
Bialik makes a number of valuable points about how women are objectified in media, but the tone of her piece quickly veers towards a victim-blaming place. Bialik says she supports women, but she suggests that she has never been harassed or assaulted because she was awkward, had a big nose, and then, in adulthood, because she dressed modestly and did not flirt with men.
No. Just...no.
A lot of quotes from Bialik's essay are terrible, but she signs off with a message that, in my opinion, seems to imply that "plain" girls are sitting around feeling sad that they haven't been sexually assaulted yet.
"If you are beautiful and sexy, terrific. But having others celebrate your physical beauty is not the way to lead a meaningful life," she writes. "And if — like me — you're not a perfect 10, know that there are people out there who will find you stunning, irresistible and worthy of attention, respect and love. The best part is you don't have to go to a hotel room or a casting couch to find them."
Is she saying that women were assaulted by Harvey Weinstein because they were hoping to find love? What do you even mean, lady?
Naturally, people are outraged:
Bialik has promised to respond to the backlash and says her quotes were taken out of context. Hard to see how this could be taken out of context:
"I still make choices every day as a 41-year-old actress that I think of as self-protecting and wise. I have decided that my sexual self is best reserved for private situations with those I am most intimate with. I dress modestly. I don't act flirtatiously with men as a policy."
But we look forward to watching her try and dig herself out of this.
Update: Bialik has since been interviewed on Facebook Live by The New York Times, claiming during the livestream that people misunderstood her op-ed.
"There is no way to avoid being the victim of assault by what you wear or the way you behave," Bialik said. "I really do regret that this became what it became because literally I was trying to speak about a very specific experience I've had in a very specific industry. I was not looking to speak about assault and rape in general."
Do you think she over stepped?