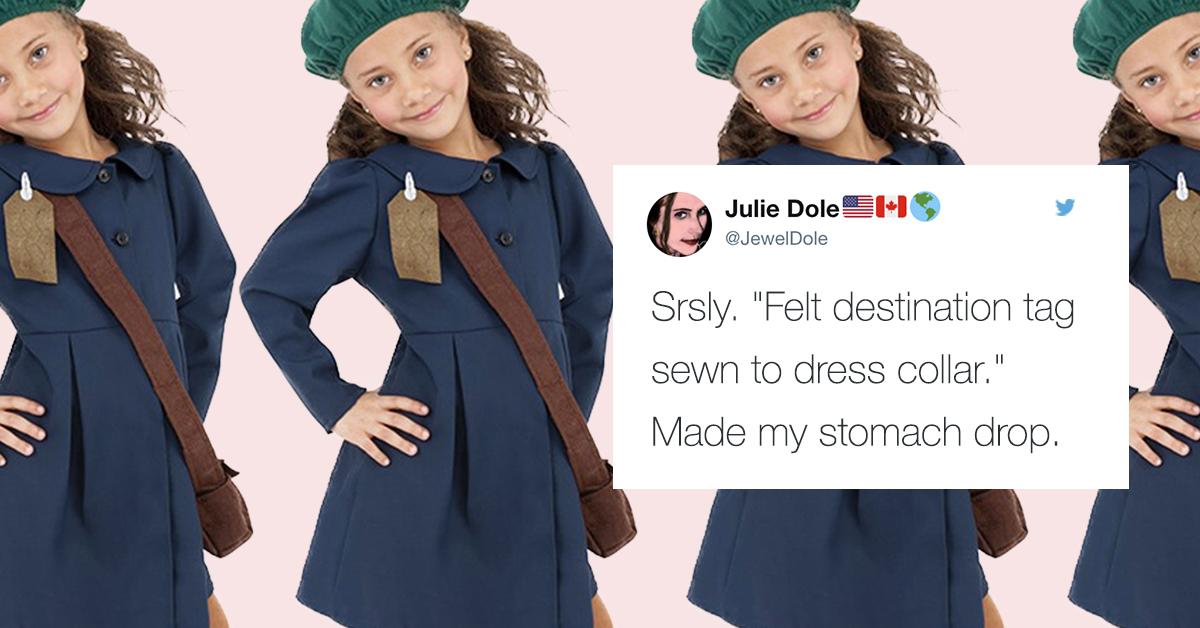 Halloween Costumes Have Really Topped Themselves This Year With An 'Anne Frank' Outfit
By Aimee Lutkin
Ah, Halloween. That time of year when standards for behavior and common human decency go out the window.
Lot of people see Halloween as an opportunity to be as crass and offensive as possible, and costume companies know that. If there's something you love, chances are there's some risque version of it that's be crafted into a Halloween costume for college students. And don't get us started on puns. It seems like everyone is trying to find the perfect pun costume to the point it's just way over done at every single Halloween party. It's clear we've run out of ideas for costumes.
So the fact that an "Anne Frank" costume has popped up this year is really only surprising because you'd think it would have already been around for awhile:
Reporter Jerod MacDonald-Evoy noted the costume is labeled as Anne Frank, tweeted about it, and then chased it to retailers off of Amazon, like Walmart, who apparently sell the item.
People were offended by the thought of dressing kids up as a girl who is famous for having died during the Holocaust.
Though some contended that the issue was how the costume was named. It is actually intended to be a British evacuee, which is an aspect of WWII history that not as many Americans are familiar with, and it was possible that whoever wrote the copy was trying to attract attention by using a well-known historical figure as a name.
Either way, there are some people who think dressing a kid up as a historical figure is positive, as opposed to a Disney princess.
But I'm going to respectfully disagree and say that it's tasteless—and your kid probably would much rather be a Disney princess, lady.
At least one company agrees: