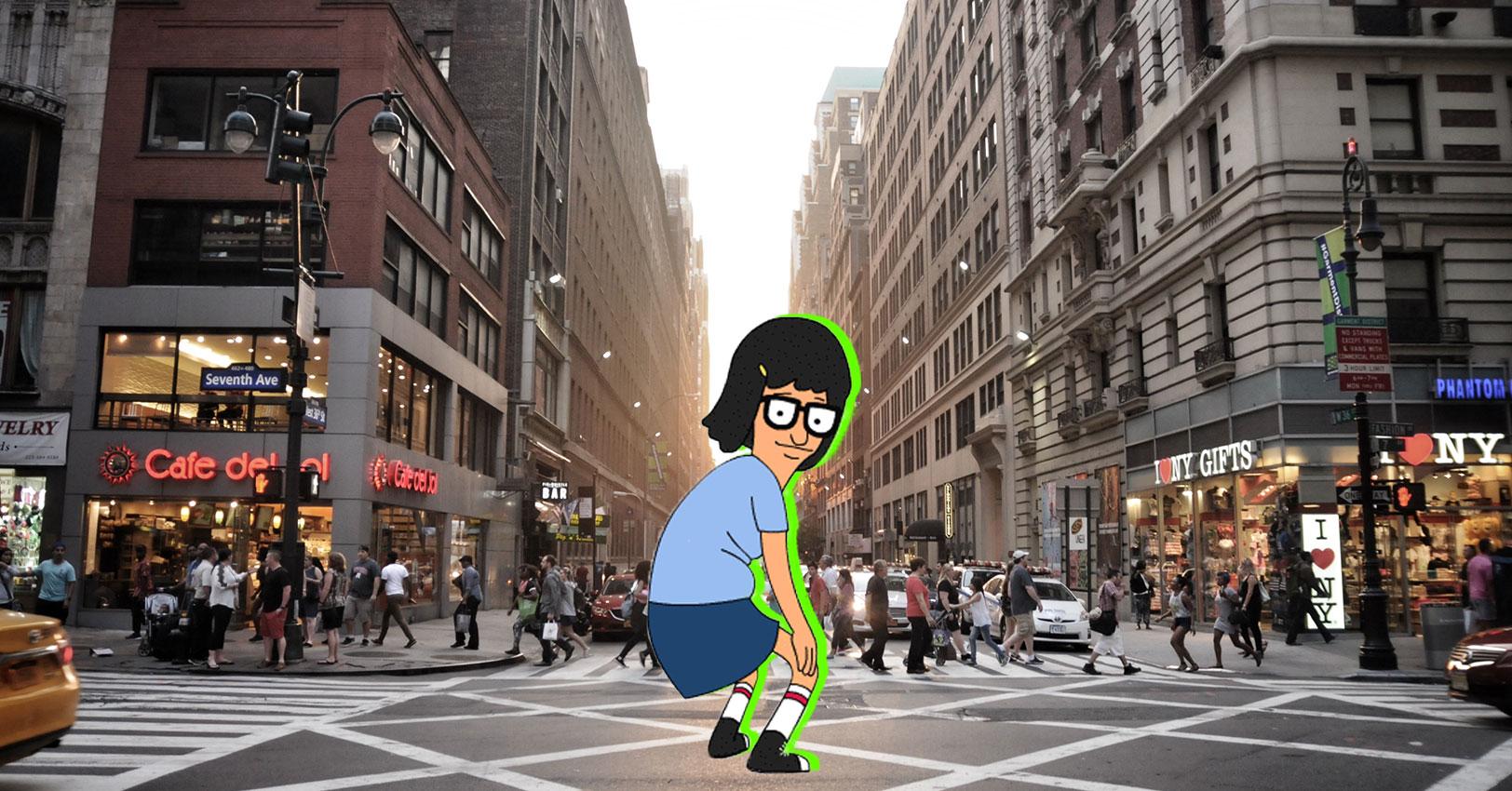 Twitter User Quickly Goes Viral After Doing Tina Belcher Dance From 'Bob's Burgers' All Over Brooklyn
By Omar Rimawi

Updated
Bob's Burgers is a smash hit. People love how real the characters are and how they can relate to them.
Tina Belcher from Bob's Burgers is one of the unsung heroes of animation that has steadily gained recognition over the last two years. Whether it's awkward social interactions, crushing on someone hard at school, or an obsession with butts, everyone has something in common with Tina. She just puts herself out there and people love her for that. She isn't afraid to be who she is, even if that means rocking her awkward dance moves, or even just trying her hardest to get someone to notice her. We're all a little bit of Tina in some way or another.
For one person this Halloween season, that also included stealing her look. 
People were elated. I mean who wouldn't be -- these moves are sick. Takes guts to actually do them in public.
Professional twerk critics gave their thoughts on her execution. S eems they didn't have a lot of big ideas for how she could improve her techniques. 
The thread even had an awkward family reunion in it. Talk about a strange turn of events!
And people who were initially finishing up the month without any special plans were inspired with this as a last minute costume idea. It's actually just so good. She looks just like her. Would be even better if we could somehow get the whole cast there to gang up. Maybe next year.
This Halloween is going to be lit. 2017 is the year of the Tina!
Hopefully it inspires more Bob's Burger fans across the nation to let it out. Tina's all about being yourself so we're happy to see this going viral.