Dwayne 'The Rock' Johnson Is Still Considering Running For President In 2020
Dwayne Johnson might be making everyone's day by running for President in 2020 against Trump.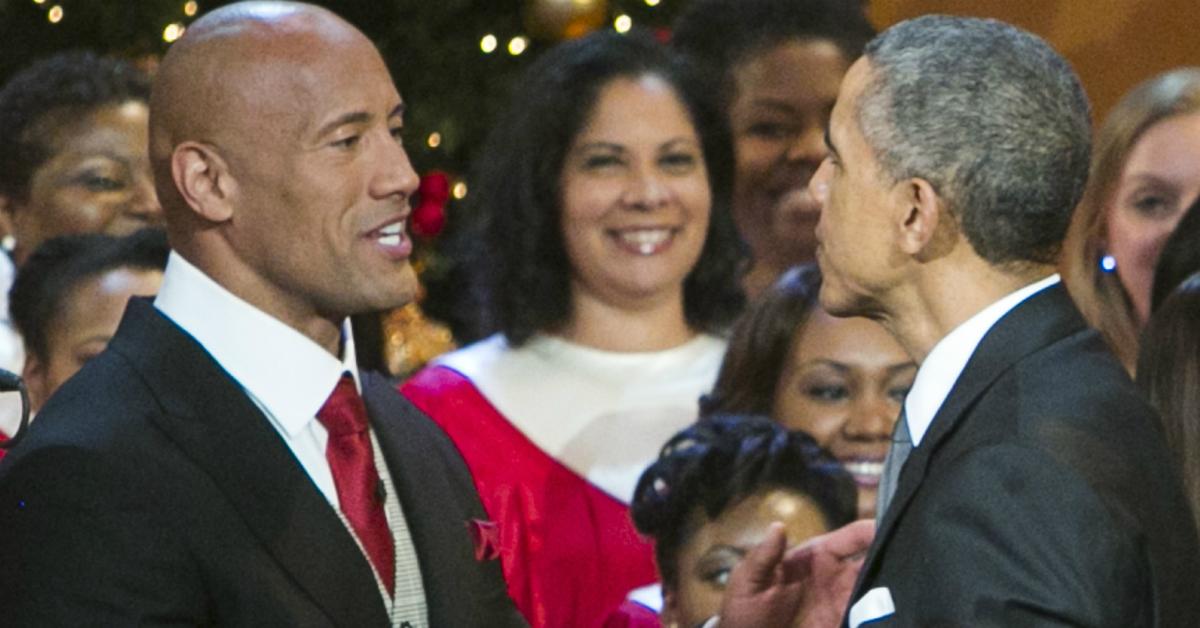 Back when Donald Trump was running for President and people were still in disbelief that there were enough voters out there who thought the reality TV star was making a competitive bid for the White House, there was this beautiful piece of footage that came out: Donnie's WWE appearance.
Article continues below advertisement
People thought that this bit of silly footage would discredit Donald Trump, but in fact, it probably helped get him votes because, as much as we all hate to admit it, professional wrestling, despite being the over-the-top, cheesy, melodramatic spectacle people pretend to be too good for, there's something undeniably awesome about it.
Article continues below advertisement
And a lot of that awesomeness falls on professional wrestling stars who've transcended their place in the ring, to a broader spotlight. The biggest breakout star from the WWE, without a shadow of a doubt, is Dwayne Johnson. AKA, Rocky Maivia, AKA, The Rock.
Article continues below advertisement
Trump's White House win has opened the floodgates for nontraditional candidates, which probably got The Rock to thinking that if someone who had a few appearances on WWE programming could become a successful president, why couldn't someone who's pretty much universally loved and essentially was WWE programming become the commander in chief?
Now there's already been talk of The Great One just bringing it to the oval office, a committee already launched a formal campaign in the star's name.
Article continues below advertisement
And although there hasn't been an official statement on whether or not he's going to run in 2020, it doesn't sound like The Rock is ruling a bid out as a possibility for 2020.
Article continues below advertisement
During a Q&A at Los Angeles Comic Con for his upcoming Jumanji film, when the Rock was asked if he intended on running by an audience members, this was his response:
"I think the 'People's President' has a really nice ring to that. I'll just say that. It would be a great opportunity to help people."
Article continues below advertisement
It's hard to imagine he wouldn't have a huge following just from his appearances in the Fast & Furious movies alone, then you add up the fact that he's a generally awesome guy who visits children's hospitals, and has a history of doing awesome stuff for people...
Article continues below advertisement
...like this shoutout to a sick grandma who's a huge fan of him...
Article continues below advertisement
...it's gonna be hard to run a smear campaign against the People's Champion. Plus, trying to smack talk or smear him is probably a bad idea, I mean, the man was a professional sarcasm machine with excellent mic skills back in the WWE days.
Article continues below advertisement