I always thought that beauty pageants were kind of silly, along with some of the statements made by pageant contestants.
Now it's easy for me to sit here and blast someone for being incoherent while being put on the spot. I don't really blame miss South Carolina for her response, she's trying to make as inoffensive of a statement as possible, and trying to filter that, while thinking about sounding smart, while simultaneously making a non-opinion sound like an opinion, right when AC Slater is standing next to you is way more difficult than it looks.
I also find it pretty ridiculous that women proclaim their measurements during beauty pageants, like they're advertising themselves as a new car or something. Apparently, these Peruvian women thought the same thing, so when they took the stage during a national beauty pageant, they decided to flip the script and not announce their measurements when they took the stage.
Instead, they revealed harrowing sex abuse statistics from their country. And it was pretty bad ass.
They took to the stage and announced themselves like everything was normal, even saying "my measurements are..." but then they dropped the info bomb.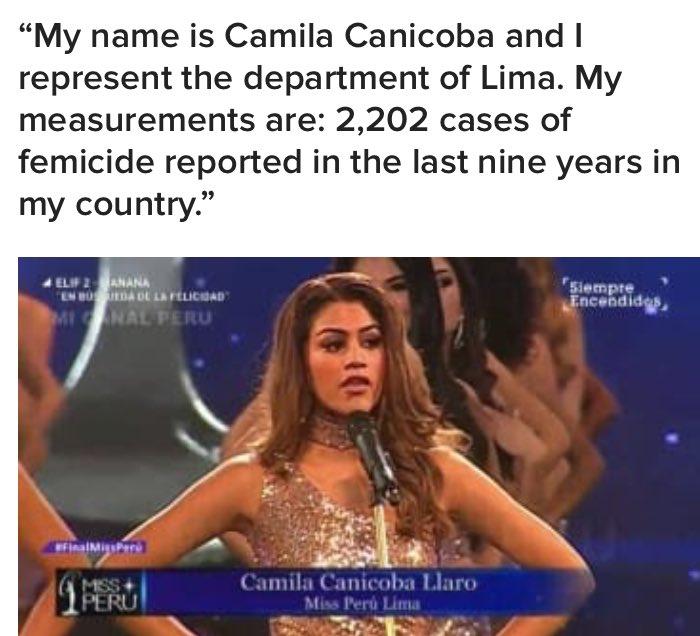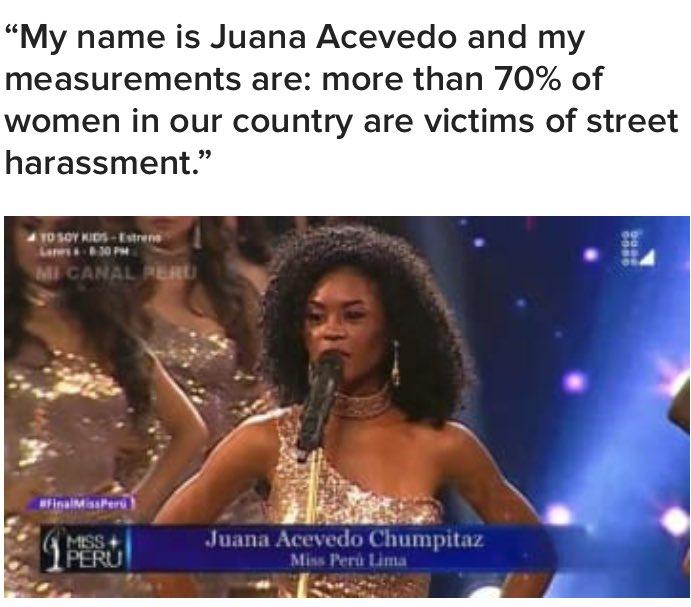 Peru suffers from an epidemic of sex crimes, including human trafficking. Other gender-based crimes, like sexual violence between partners, are as high as 47% in areas like Cusco.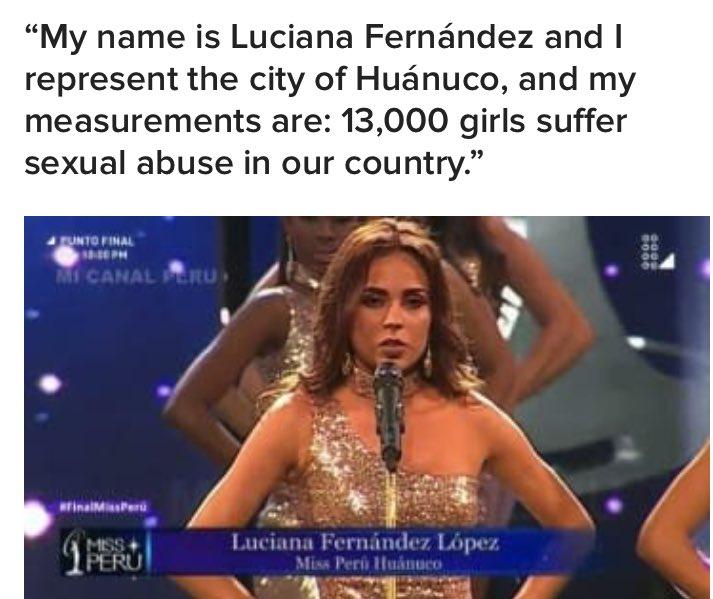 In the final round of the pageant, women were asked what they could do to combat femicide in their country.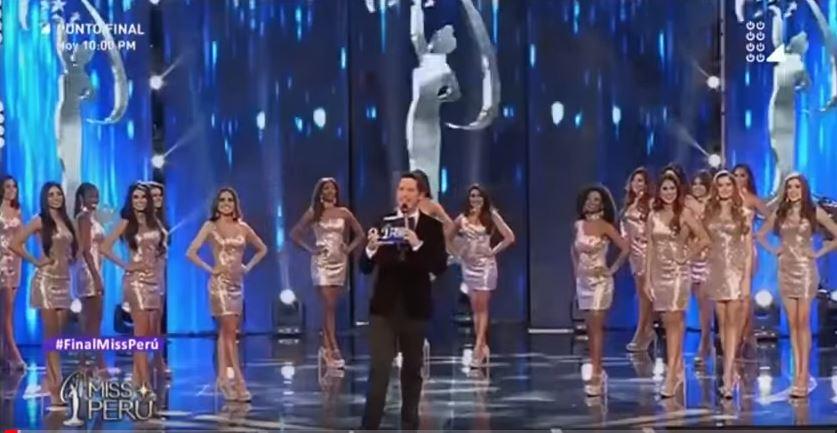 The pageant's organizer, Jessica Newton spoke with BuzzFeed about her decision to to dedicate this year's event to raise awareness of femicide in the country.
"Everyone who does not denounce and everyone who does not do something to stop this is an accomplice."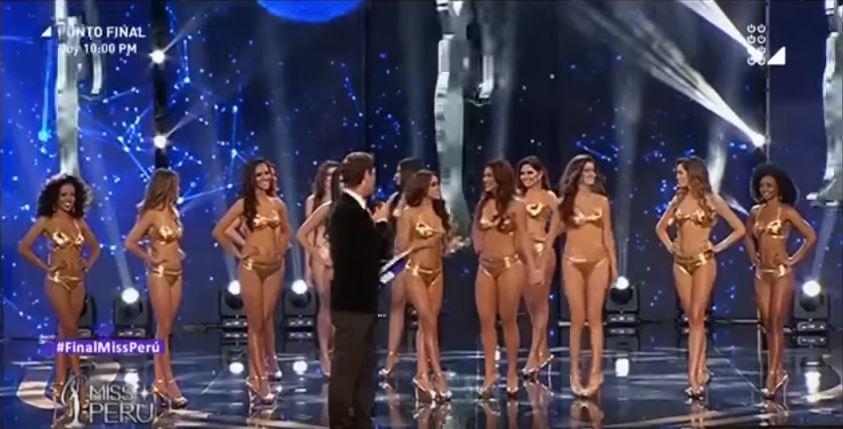 Newton controversially kept the bathing suit segment in the show, but her reasoning for doing so was far from apologetic, saying that what a women wears shouldn't subject her to objectification.
"Women can walk out naked if they want to. Naked. It's a personal decision. If I walk out in a bathing suit I am just as decent as a woman who walks out in an evening dress."
People loved the message sent by the women at the pageant.
But for the most part, people were all for it.