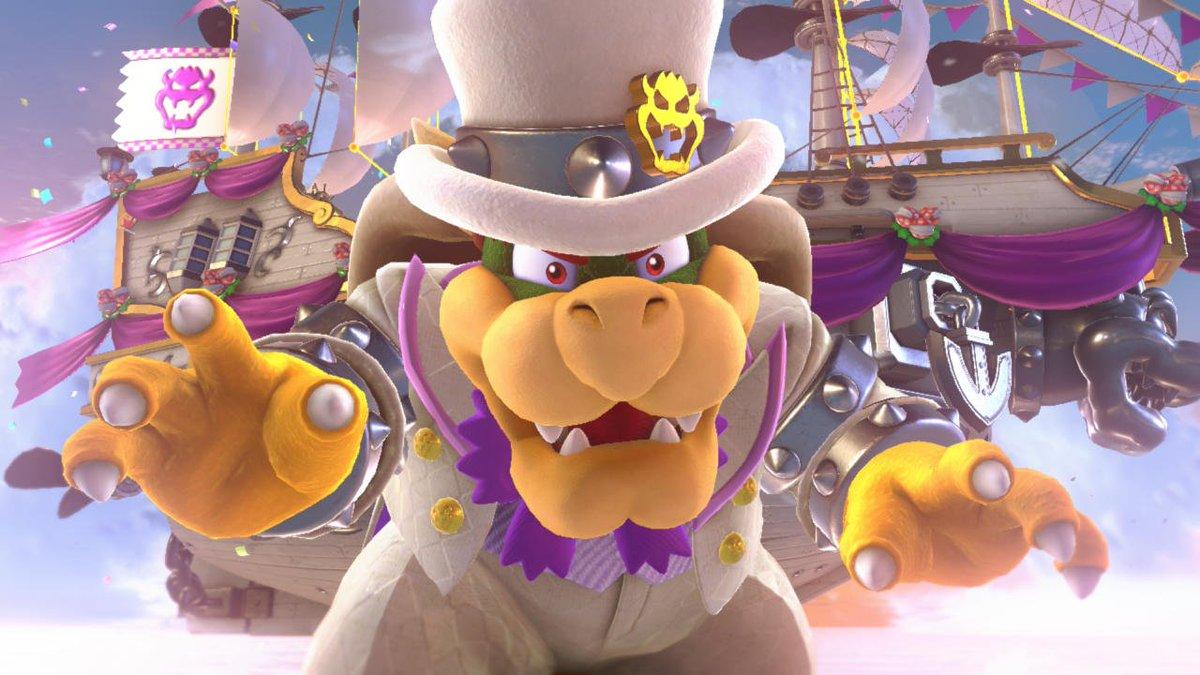 Super Mario Odyssey Players Are Taking Note Of Bowser's Inspired Wedding
By Mark Pygas
Super Mario Odyssey is one of the most anticipated games for the Nintendo Switch. Since it's announcement, people have been dying to get their hands on the game and give it a whirl. The company is forecasting to sell "millions" of copies in the first year of it's release. So needless to say the expecatations are high. Mario's new adventure revolves around Bowser's plot to force peach to marry him by sweeping her away. The open-ended exploration style platformer has Mario teaming up with a "hat" named Cappy who allows our favorite hero to transform into different versions of himself, as well as use him to attack in all directions. He can also take possession of anything he throws the cap on. Ever wanted to control a Goomba? What about a Koopa? Well today's your day. A pretty innovative addition to the franchise which is getting amazing reviews.
Gamers are starting to finish Super Mario Odyssey, which released on October 27 to much anticipation and a rare perfect score from Edge Magazine. If you haven't finished the game yet, you might want to look away, there are some very minor spoilers coming up.
The final boss battle? An admittedly creepy forced wedding between Bowser and Princess Peach. Kind of a creepy plot, buy hey it's fiction and Bowser has always had pretty questionable morals to begin with. It still bothers us why Mario and the Gang let him even stick around. He's also been invited to like 6 Mario Parties at this point too. Seems they need to have a friend-intervention. Anyway...
Twitter seems to be loving the final encounter as much as the rest of the game. Especially Bowser's outfit...
Bowser knows how to dress. What do you think about his outfit?