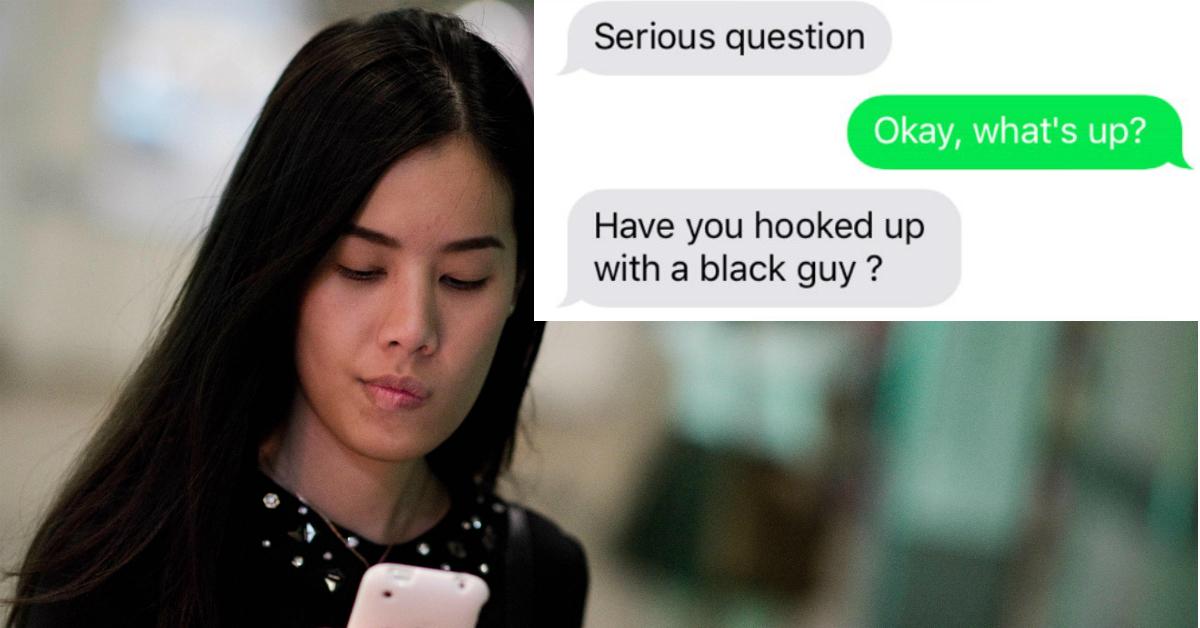 Woman Shares Texts From Guy Who Won't Date Her Because She Had Sex With A Black Man
By Mustafa Gatollari

Updated
Dating today is way different than it was 10 years ago. With a slew of different apps, websites, and services, there are more ways for people to connect. Online dating is pretty much the required thing if you want to meet people.
Now looking at profile pictures and swiping people away from, or hopefully into, your life might not be the healthiest way to look for a significant other, but it does give you access to a larger dating pool than before but that comes with some downsides.
And you'd figure with modern technological advancements, the people that use them would be just as up-to-date as the technology that they use. However, as proven by these texts from Twitter user Sarah Chamberlain, that's not always the case. Enter this guy:
In the text convo, the guy is really upset that she previously had sex with a black man, something that, for reasons he couldn't articulate (but totally not racism), made him not interested in dating her.
The entire thread is unbelievable, so I'm just going to leave it here: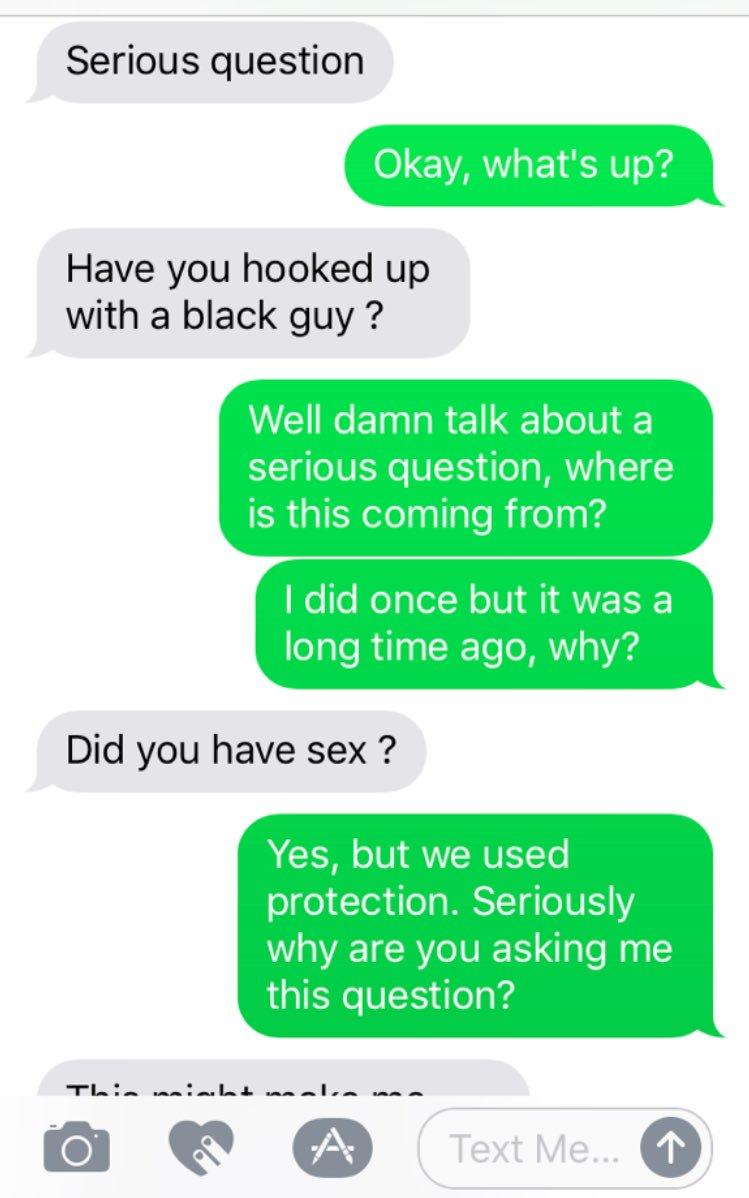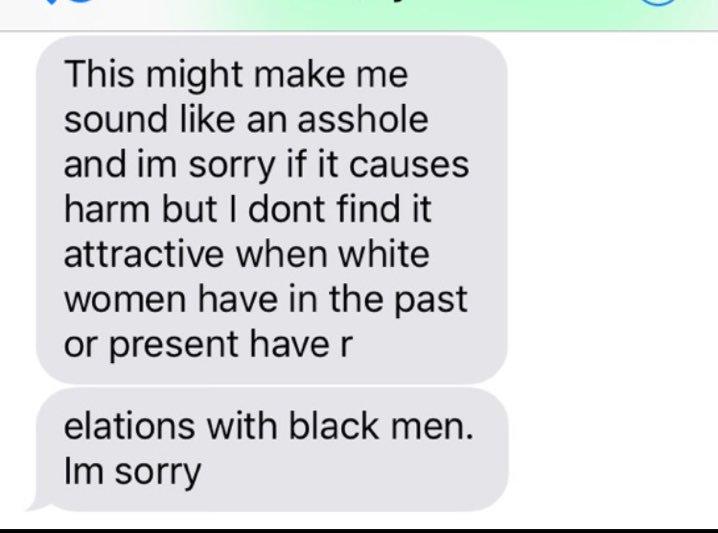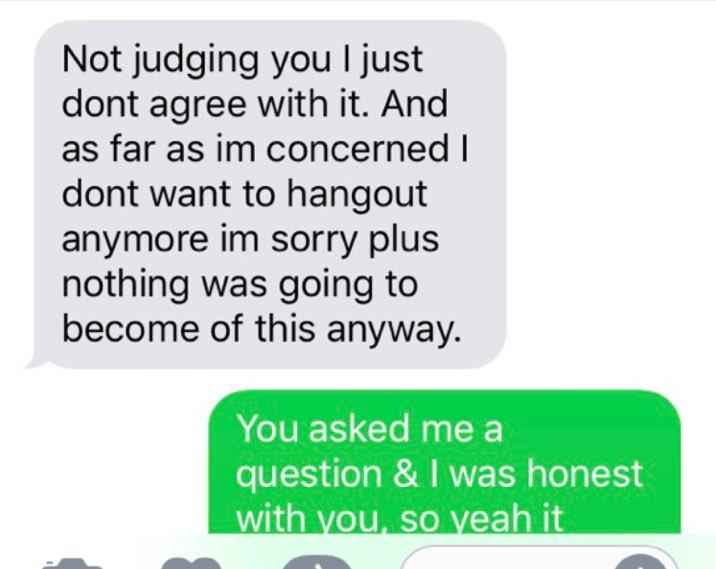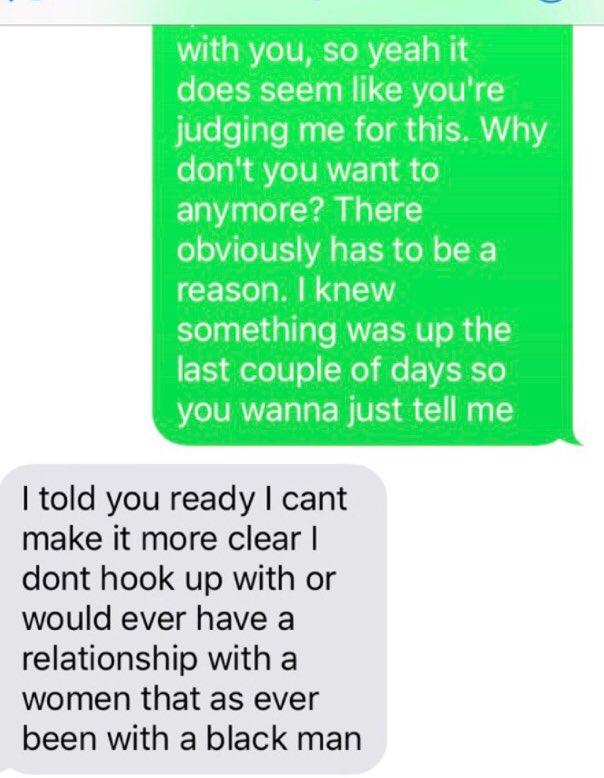 In case you thought it couldn't get any worse, she posted even more screenshots. The guy swears he's not racist because he owns a color TV.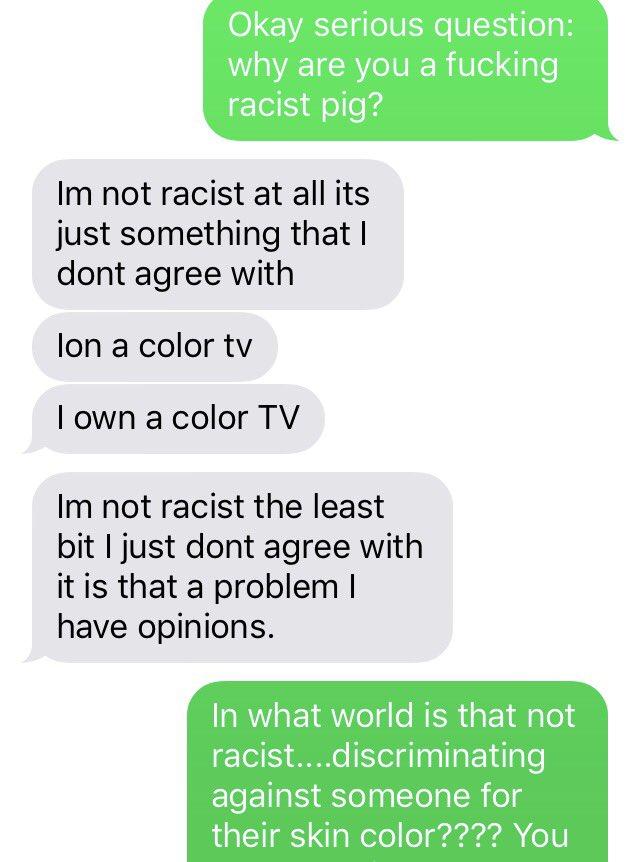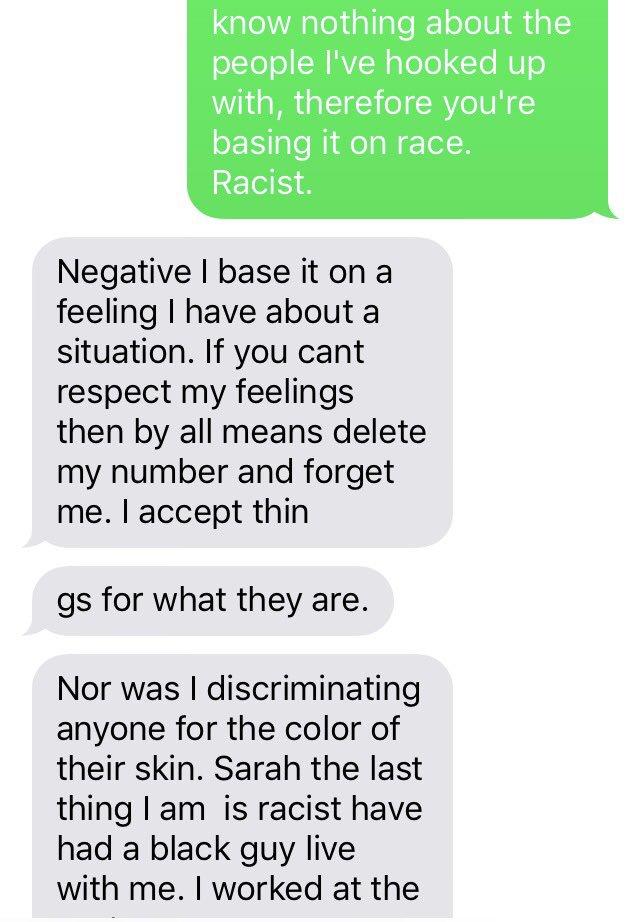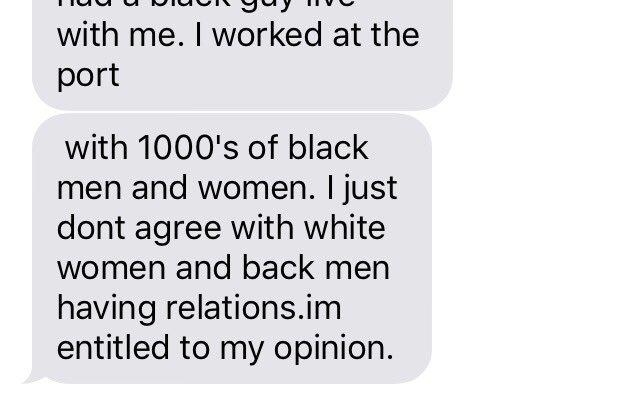 He's not racist, ladies and gentleman. He just doesn't believe in black people and white people having sex. Remember where there is smoke, there is fire.
People on Twitter reacted just like you'd think they would.
While others think they know the real reason: "he can't compete."
We're going to go out on a limb and assume this guy won't be getting any dates anytime soon. With this sort of attitude he'd be lucky to even get a response. Hopefully he learned his lesson.