Facebook Introduces New Tool To Fight Fake News--But It Already Has Its Critics
Facebook is using this tool to fight the Fake News.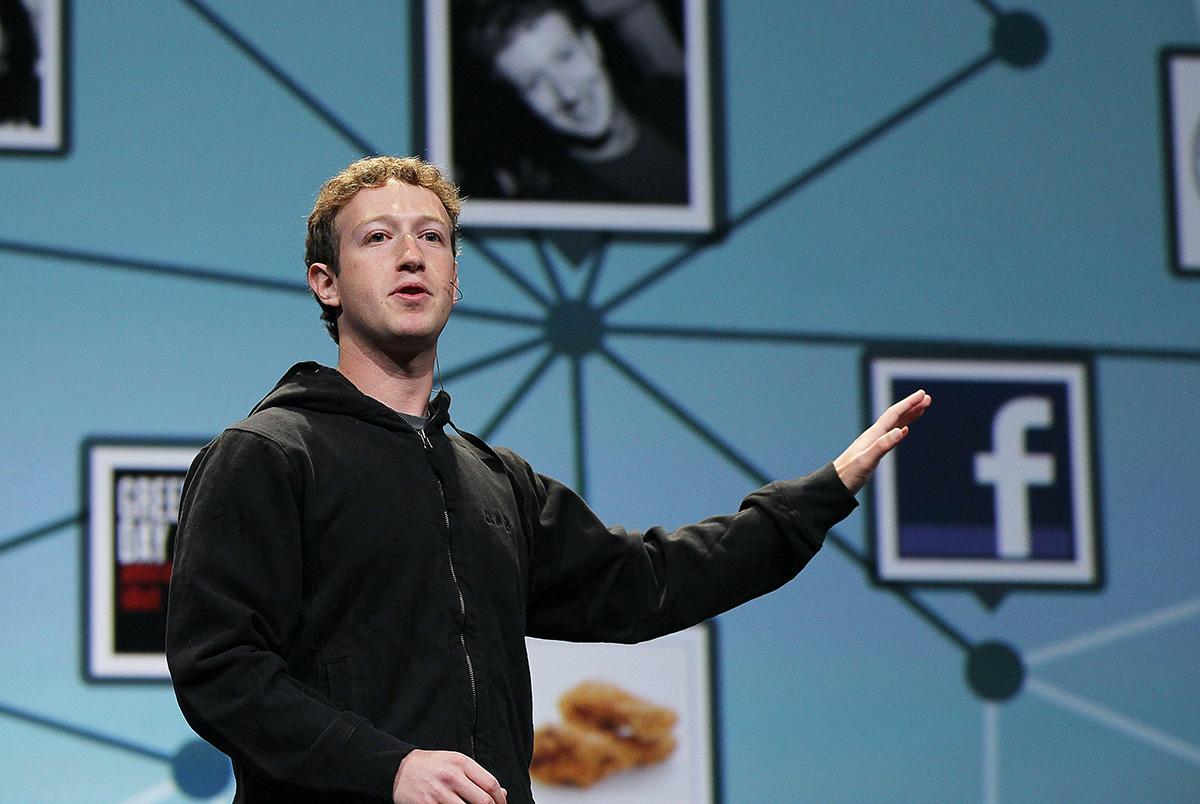 Fake news was all over Facebook during the 2016 presidential election, earning Facebook and the company's CEO, Mark Zuckerberg, many critics. Senior executives from Facebook, Google and Twitter have had to attend congressional hearings in recent weeks as lawmakers investigate just how much disinformation Russia spread during the election.
Article continues below advertisement
And in an effort to halt the tides of fake news, Facebook has released a new tool called "Trust Indicators." The tool as created with help from the Trust Project, a group of news companies.
Though the chances are, you haven't actually noticed the feature. You have to press the tiny 'i' icon next to articles on your feed to get to it. You'll be redirected to a page about the publisher, including their ethics policy, corrections policy, fact-checking policy, ownership structure, and masthead.
Article continues below advertisement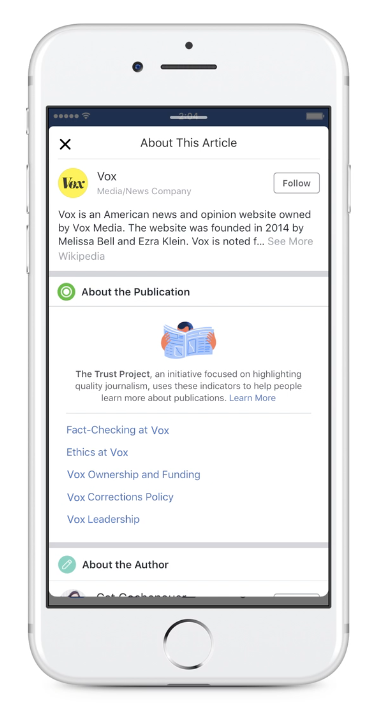 In a press release, Andrew Anker, product manager at Facebook, wrote:
Article continues below advertisement
"We believe that helping people access this important contextual information can help them evaluate if articles are from a publisher they trust, and if the story itself is credible. This step is part of our larger efforts to combat false news and misinformation on Facebook — providing people with more context to help them make more informed decisions, advance news literacy and education, and working to reinforce indicators of publisher integrity on our platform."
"We'll continue to work closely with publishers to scale these efforts and to improve the experiences people have on Facebook."
Article continues below advertisement
"As a news consumer, I want news I can trust. I want to be able to read a piece of news and know who's behind it, where the information comes from, and the reporting values of the news organization."
Article continues below advertisement
Sally Lehrman, an award-winning journalist who works with the project, added:
"In today's digitized and socially networked world, it's harder than ever to tell what's accurate reporting, advertising, or even misinformation."
Article continues below advertisement
"An increasingly skeptical public wants to know the expertise, enterprise and ethics behind a news story. The Trust Indicators put tools into people's hands, giving them the means to assess whether news comes from a credible source they can depend on."
But the new feature has attracted some critics.
Article continues below advertisement