Husband Learns He's At An Instagram-Famous Hotel, Stages Ridiculous Photo Shoot
A husband decided to parody Instagram photos after he found out he was staying at a famous hotel.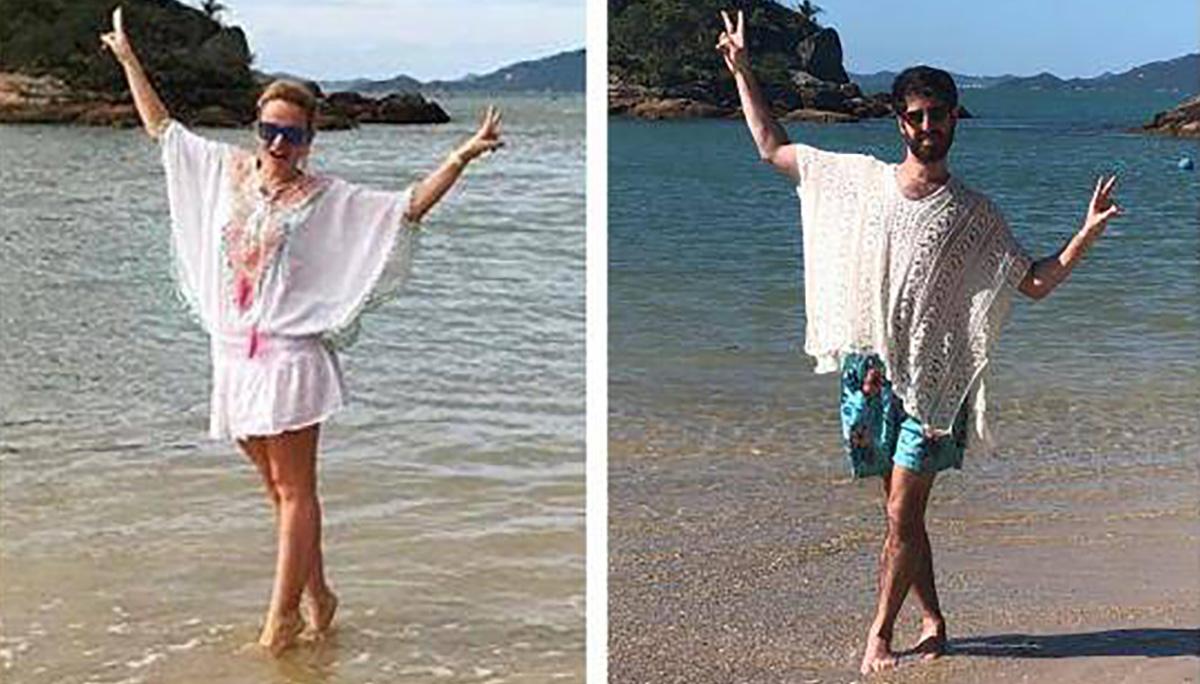 Instagram photos have gotten pretty ridiculous these days with each person trying their best to one up each other. It's gotten to the point where people go to insane lengths to get the perfect shot to get fake internet points on the social media platform. We've seen people hang off buildings, lay in mud for the best sun set angle, or even mount their cameras to cars to get stupid crazy hair shots. We can't say we blame them cause the last few years have been the years of the influencers. People are being paid huge money to hawk products they don't give a crap about all because they went the extra mile to have some crazy good Instagram shots.
Imgur user Gilbert Jasono recently visited the luxury resort Ponta dos Ganchos in Brazil for his honeymoon. While there, his wife informed him that the resort is popular with Brazilian Instagram models. The beaches and balconies are popular angles used by the Insta stars to get amazing angles of the sweeping sunsets and vistas.
Article continues below advertisement
So while there, he decided to look through their Instagram accounts and painstakingly recreate their photos. It was just too good to resist the urge to parody them. The results? Magical. He's certainly got the poses and angles down pat. What do you think of these bad boys?
Article continues below advertisement
Yes, he spent his honeymoon adding monochrome filters to these excellent modelling shots.
Article continues below advertisement
This man sacrificed precious vacation time for our amusement.
Article continues below advertisement
And we think it was worth it.
Article continues below advertisement
There were plenty of beach shots, obviously. How could he not include these? Wonder if he'll have a future in selling diet teas.
Article continues below advertisement
This is the greatest thing ever. We'd love to see him get paid to visit these locations and do more.