31 Thanksgiving Memes To Read While You Ignore Your Family At Dinner
Thanksgiving is all about the memes and these are the perfect ones to get in the turkey day spirit.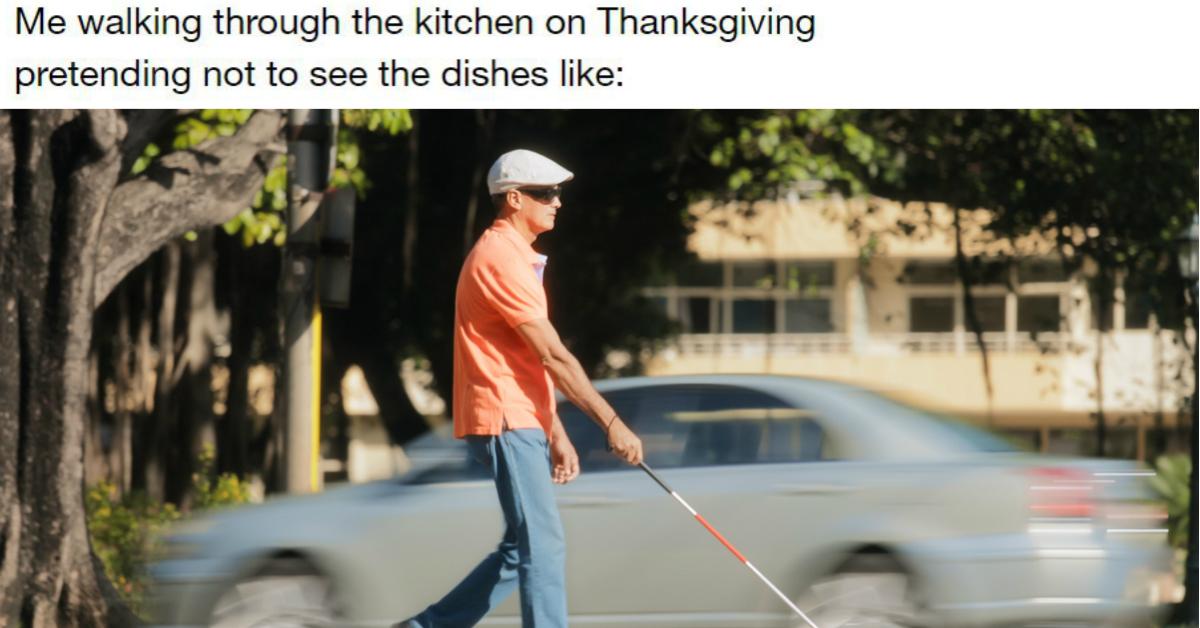 Going home for the holidays can be quite the challenge. You have to usually bunk in your old room or your family's spare 'junk room' surrounded by creepy porcelain clown figurines and cat pictures. Also whats up with the uncomfortable decorative pillows your mom is obsessed with!? Those things definitely don't work the way she thinks they do. But probably the hardest part, beyond figuring out how to get the wifi to actually work right, is dealing with the family. Be prepare for plenty of situations filled with awkward silences.
And even though Thanksgiving might not get the same amount of love and celebration as Halloween or Christmas, but there's something special about a holiday that encourages extreme gluttony.
Article continues below advertisement
Yes, family gatherings are wonderful. Being asked the same questions over and over again by different people you haven't seen in forever is just great. Having no room to sit at the table so you're stuck hovering your plate over your legs, squished on the couch, is also a blast. Stuck at the kid table at 26 years old? Too bad. Luckily the cooking is usually worth it cause otherwise we'd never surive the 72 hours of pure food zerg bliss.
Yeah right, we all know what it's really about: the food, and these memes celebrate that fact. Hopefully these memes below will give you a chance to disappear from the reality looming and make your Turkey day celebrations a little easier.
Article continues below advertisement
Article continues below advertisement
Article continues below advertisement
Article continues below advertisement
Article continues below advertisement
Article continues below advertisement
Article continues below advertisement
Article continues below advertisement
Article continues below advertisement
Article continues below advertisement
Article continues below advertisement
Article continues below advertisement
Article continues below advertisement
Article continues below advertisement
Article continues below advertisement
Article continues below advertisement
Article continues below advertisement
Article continues below advertisement
Article continues below advertisement
Article continues below advertisement
Article continues below advertisement
Article continues below advertisement
Article continues below advertisement
Article continues below advertisement
Article continues below advertisement
Article continues below advertisement
Article continues below advertisement
Article continues below advertisement
Article continues below advertisement
Article continues below advertisement
Article continues below advertisement