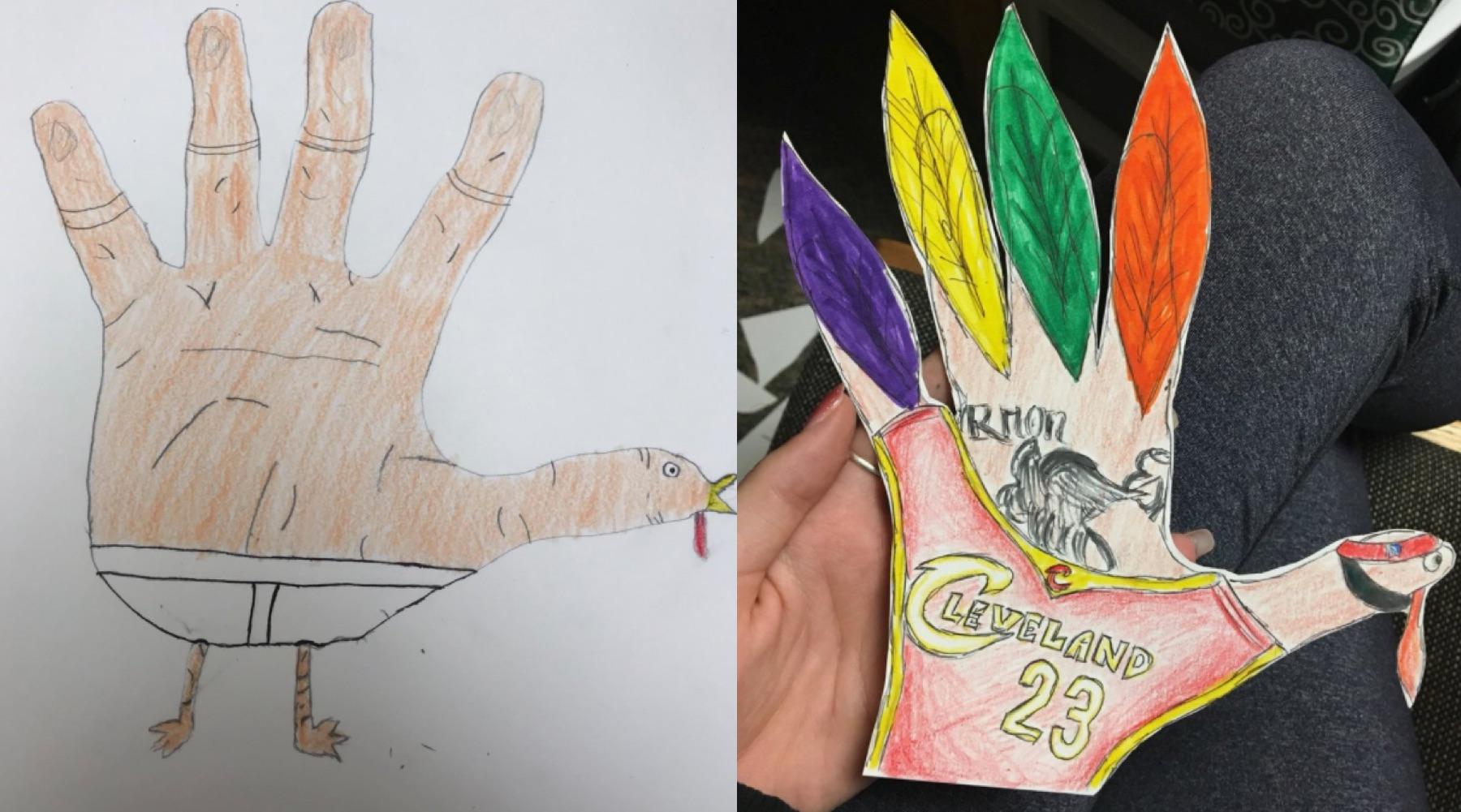 People Are Doing Their Best To Bring Joy To The Holiday Season With Creative 'Hand Turkeys'
By Aimee Lutkin
The times change quickly, but some traditions remain. There is one aspect to Thanksgiving that remains relatively neutral in our shifting cultural landscape: Smacking your hand down on a piece of construction paper, tracing it, and then pretending that the outline resembles a giant bird.
Believe it or not, the first hand turkey is actually thousands of years old found in some cave paintings scribbled on a wall dated 13,000 BCE. You can say us humans have been doing this whole turkey with our hand thing for awhile.
But when you really think back to what makes us remember these so fondly, it's spending years of our lives making these things from basically kindergarten til probably about 5th grade. Every. Single. Thanksgiving. And although it would always be nice to breakaway from the normal routine of math equations to make some oddly uninspired hand cutouts. There's only so much inspiration you can come up with for your 4th year in a row of making them. So it was nice to see people sharing hand turkeys our elementary school selves would have been super proud of about a decade ago.
The Hand Turkey is out in force, and people are being extremely creative this year:
Hard to say why, except maybe we need some joy in our hearts during 2017. Check out this flock of gorgeous Hand Turkeys; there's something for everyone. Pop culture, sports, history, Netflix references. The turkeys wear every mantle. Makes us wonder where all these ideas were for us.
It's refreshing to see so much creativity. Maybe next year they can take the Thanksgiving hand turkeys to new heights.
And best of all, no turkeys were harmed during the making of these art pieces. Save that for dinner on Thursday.