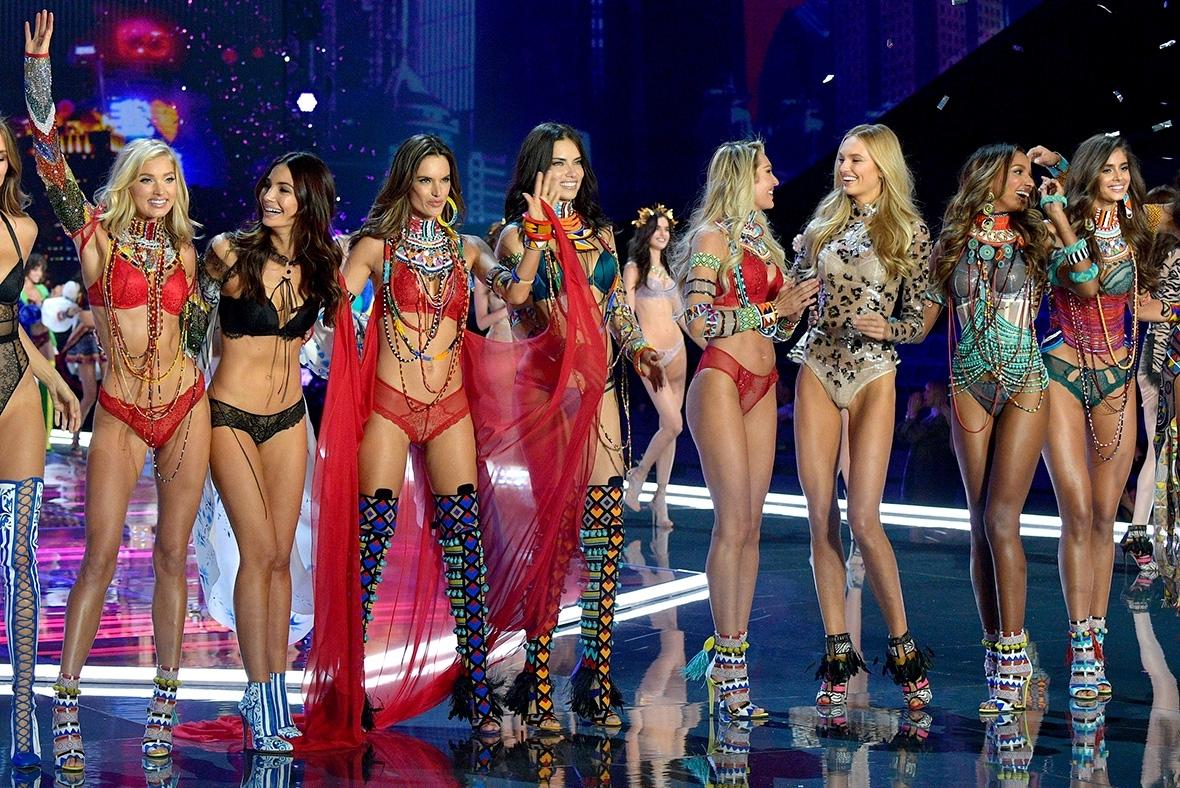 A Victoria's Secret Angel Just Did Her Final Runway Walk — And Her Fans Are Weeping
By Aimee Lutkin
Alessandra Ambrosio has been a model for Victoria's Secret for 12 years. She started on their ultra famous runway show in 2005, and now in 2017, she's hanging up her wings. She's no angel anymore.
It was a big event for people who worship models, bras, and the two combined with themed runway shows:
Ambrosio confirmed her exit from the line up in a tweet as well, thanking Victoria's Secret for making her famous.
And giving an emotional speech of farewell:
According to Vogue, she made the decision to retire so that she could focus on acting and her swimsuit line, so it's not like she's going to live isolated on a farm somewhere or anything.
But her fans are still very, very sad, which they proved with their emotional tweets.
In an Instagram post shared after the show, Alessandra made her feelings about hanging up her wings entirely clear — proving she's a real life angel, as well.
"Words cannot describe how grateful I am to have been working for this amazing brand that inspires me and women all over the world. In my wildest dreams I would have never imagined doing 17 Victoria's Secret Fashion Shows. Thank you Ed, and all my Victoria's Secret family for making these memories unforgettable," she wrote. "Last night was so emotional to say goodbye to my Angel sisters but we put on the biggest and best show ever. I could not have done this without all the love and support from my fans. It gives me great pride to be part of the Victoria's Secret movement! I will always be cheering for you! Love you forever."
Farewell, beautiful angel! Enjoy your cloud of swimwear. You'll always be an angel in our eyes!