If you don't know who Dudolf is, then you're probably not that big of a Where's Waldo fan. And if you're not a fan of Where's Waldo then, well, I don't know what to tell you other than you are missing out on one of life's greatest, yet simplest, joys.
The artist has been making Holiday-themed "spot the (insert blank here)" drawings for a while. You might remember some of his previous pieces, like the cat that was hiding among owls.
And his big time Christmas hit of 2015 was finding the panda surrounded by snowmen, which was annoying to say the least.
But now Dudolf has a new holiday puzzle for everyone to solve, and it might be his toughest one yet.
So rub your eyes and lean in closer on that screen and see if you can spot the bear amongst the reindeer.
You should be able to spot it in the embedded tweet, but don't be afraid to click on it to enlarge it.
How'd you do? Or do you give up?
If you're tearing your hair out and can't find it, then scroll below for the answer, but I really think you should give it another shot.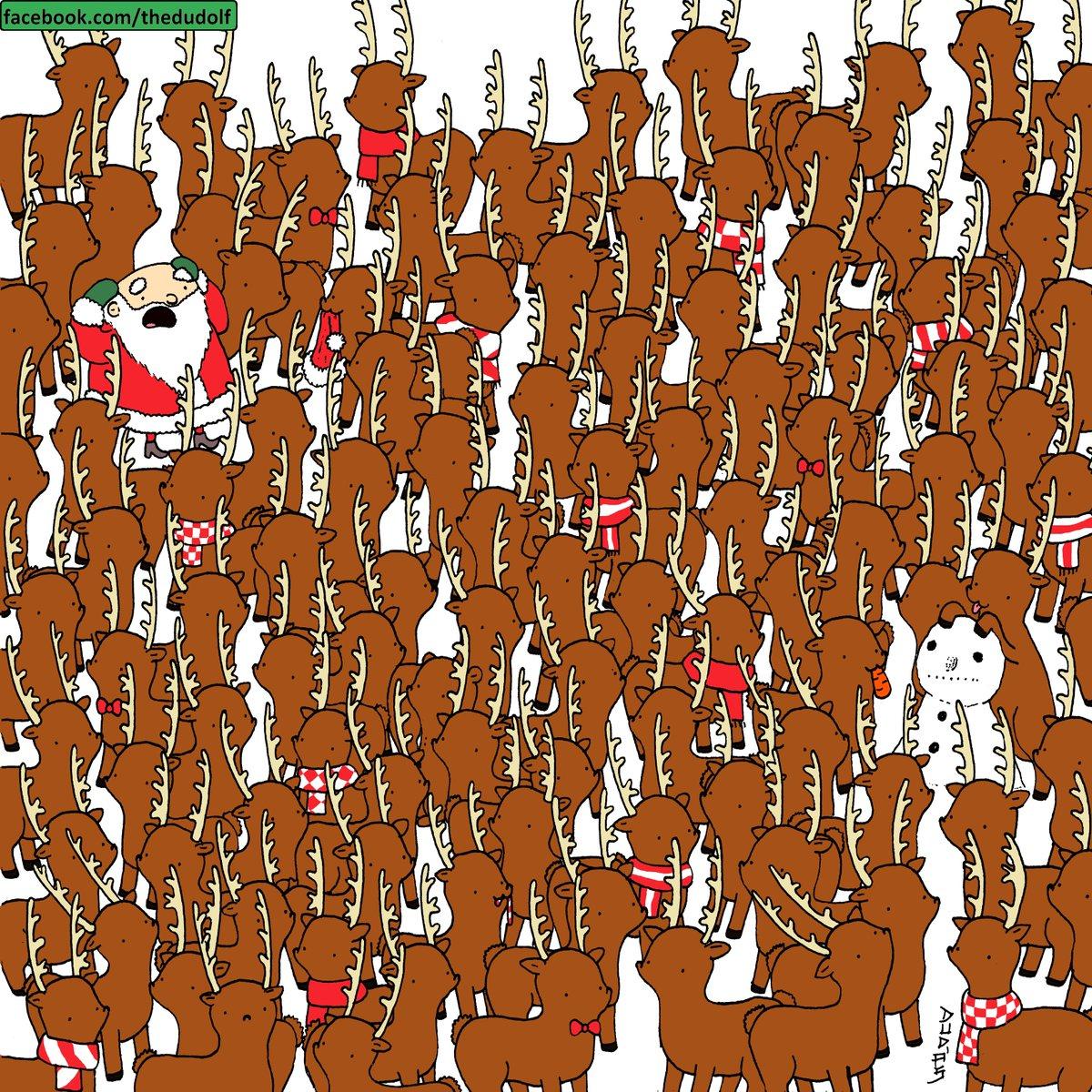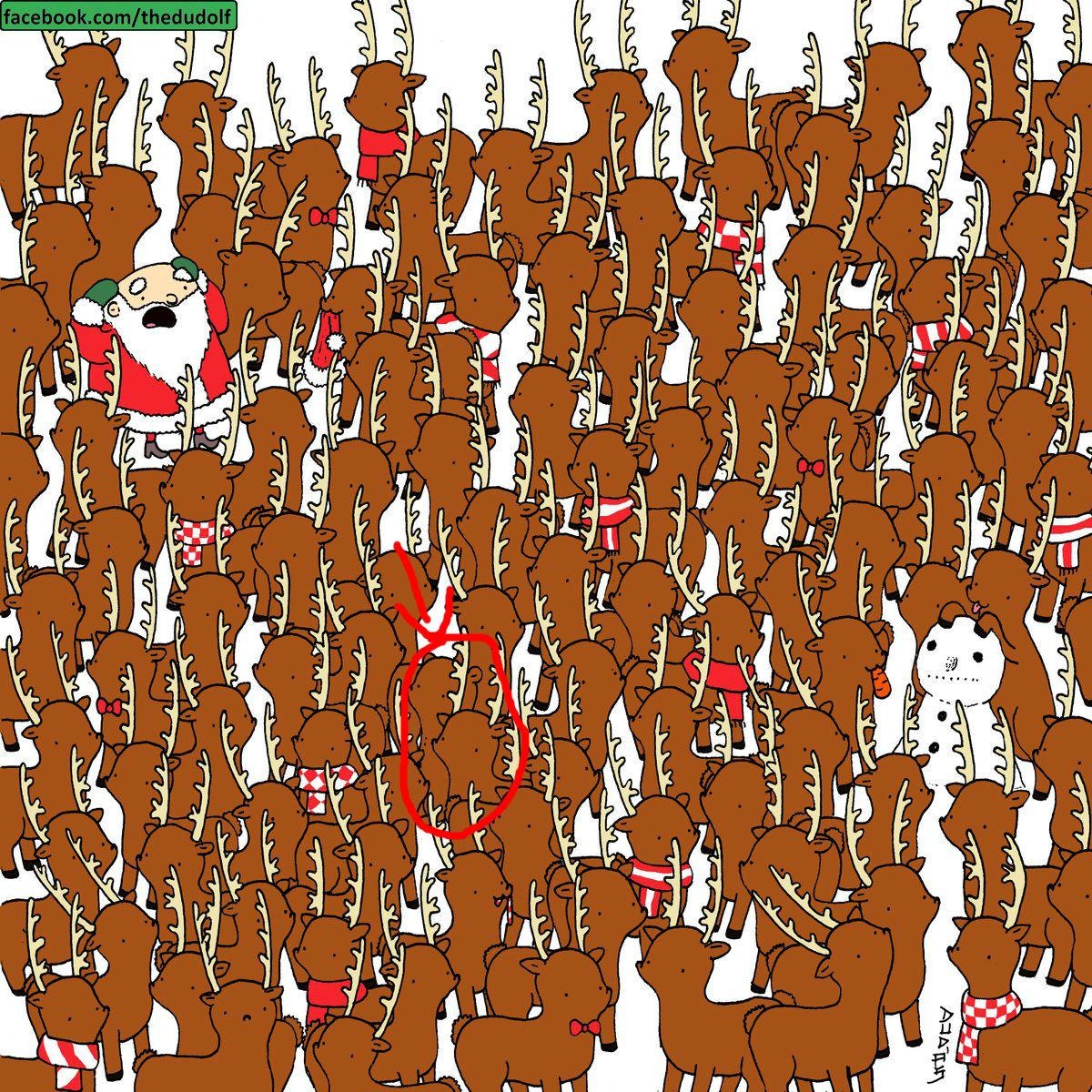 Congratulations if you solved it on your own! If you had to resort to cheating, well, you could redeem yourself by checking out his other puzzles.
Like this mug of hot chocolate hidden among these penguins:
Or the ghost hiding between a bunch of skeletons.
The fish at the bottom of the ocean.
The Easter egg in tulips???
The heart in the snail shells (this one was kinda easy, unlike love, which pretty much never comes easy):