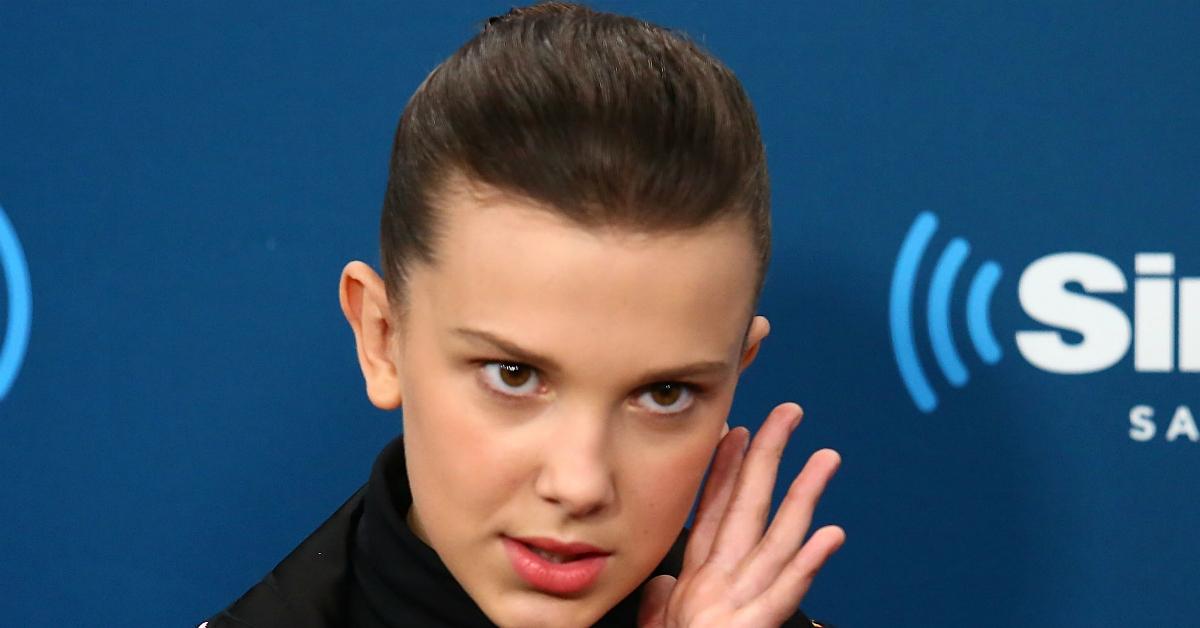 Millie Bobby Brown Explains Why She Misses Her Shaved Head
By Mustafa Gatollari
If you watched Stranger Things, then you know just how incredible Eleven is in the show.
A lot of that awesomeness can be attributed to actress Millie Bobby Brown's portrayal of the character.
And because the show's become such a widespread cultural phenomenon, people are becoming more enamored with the child stars who are portraying the characters IRL.
Which is why some of the actors, like Finn Wolfhard, are using their celebrity to make social statements. Like when he put a model on blast for "joking" about dating him in 4 years. At the time, Wolfhard was 14 and she was 27.
Wolfhard even dropped his agent over sexual abuse allegations, once again using his name, at such a young age, to send a clear message to the industry he's working in.
Millie Bobby Brown also got people talking recently when she tweeted about missing the close cropped hairdo she rocked in the first season of Stranger Things.
She called having a shaved head "empowering" and questioned the concept that women with long hair are more "beautiful" than those without.
Plenty of people on Twitter agreed with the sentiment, sharing photos of their own close cropped hairstyles.
Like this kid who took her Eleven Halloween costume to the next level.
Others said that the young actress inspired them to do the same with their own hair.
While others were just happy she was showing love for the short and sheared look.
And this Eleven cosplayer enjoyed it so much that she kept her hair short after shaving it down.
Others listed there were practical reasons for shaving their heads, too.
There were Twitter users who just needed a little bit of encouragement to do it.
And as far as this person is concerned, there's no going back.
Some people just look better bald. I'm terrified of losing all my hair for some reason...
Or I could just rock an Eleven cosplay 24/7 and make the most out of the situation.