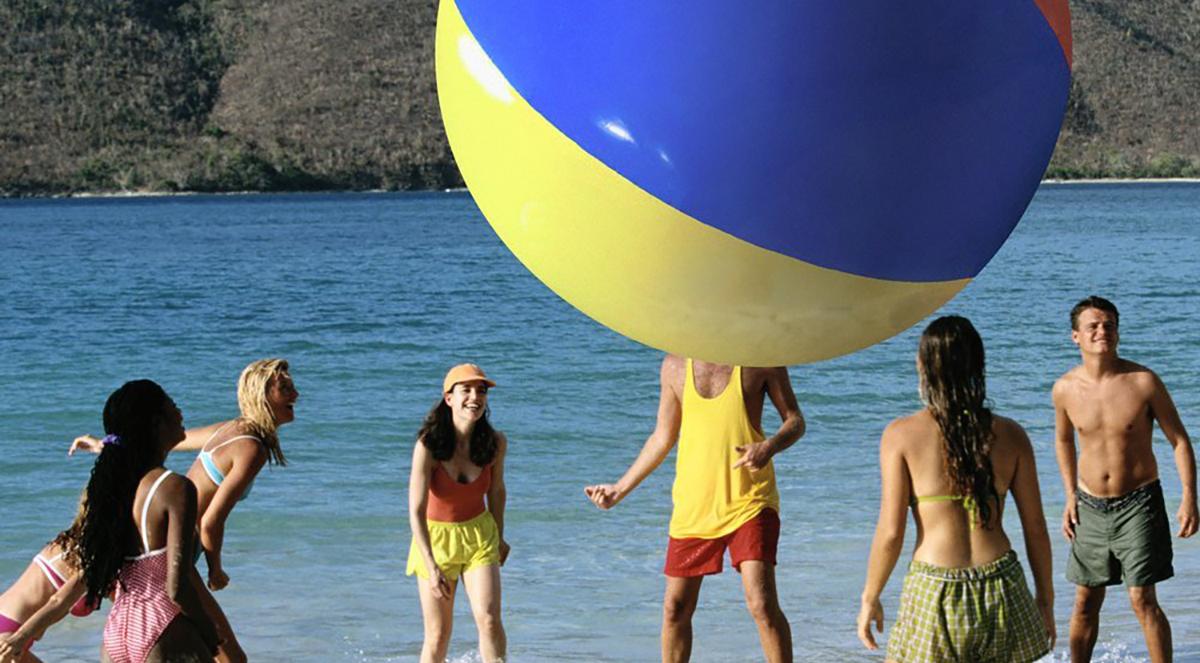 The Reviews For This 12-Foot Beach Ball Are As Hilarious As You Expect
By Mark Pygas
There's some pretty interesting stuff you can buy on Amazon. And along with them come hilarious reviews from people who have purchased them. The latest review to take the Internet by storm comes from this 12-foot inflatable beach ball, which seems like a pretty solid purchasing decision.
"Measuring a ridiculous 12 feet from pole to pole, the Beach Behemoth is the largest beach ball you might ever behold," a description of the ball reads.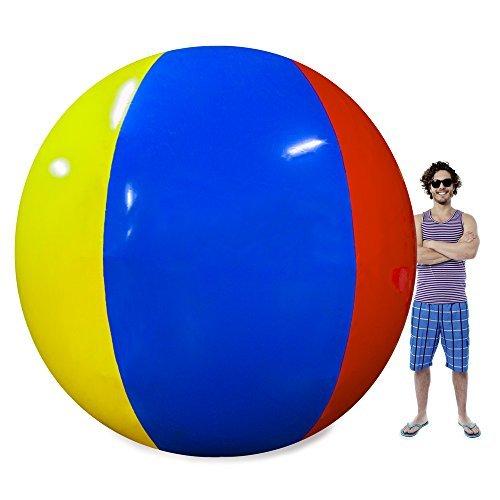 Reid Hamlin was one person who decided to give the ball a go, and after spending an hour inflating it, they seem to be regretting their decision. Their review reads:
"We took this ball to the beach and after close to 2 hours to pump it up, we pushed it around for about 10 fun filled minutes. That was when the wind picked it up and sent it huddling down the beach at about 40 knots."
"It destroyed everything in its path. Children screamed in terror at the giant inflatable monster that crushed their sand castles. Grown men were knocked down trying to save their families. The faster we chased it, the faster it rolled."
"It was like it was mocking us. Eventually, we had to stop running after it because its path of injury and destruction was going to cost us a fortune in legal fees."
"Rumor has it that it can still be seen stalking innocent families on the Florida panhandle. We lost it in South Carolina, so there is something to be said about its durability."
Other people also seemed to run into issues with the ball.
"Do not inflate in your living room," another reviewer warned. "Or anywhere that has a door between you and where you want the ball to be."
"Our youth group has had a ton of laughs from this ball. You have to be careful though, it'll power bounce you to the ground or up in the air!"
One user decided to take the ball to their son's graduation party. It did not go well...
"First of all, if you have your heart set on this, and want this GIGANTIC ball, there is technically nothing wrong with this product, but PLEASE take a minute to consider some things that I did not consider before imposing this monstrosity onto our son's graduation party...."
"1) It's huge. I mean it's really big, which means you cannot see who or what is on the other side of it. We had a party full of teenage boys, (no small kids) and this was a problem with people getting bowled over. I can only imagine if there were small kids around."
"2) Once it was completely blown up, (about an hour and a half with a small air compressor), it bounced....EVERYWHERE....across people, picnic tables, horse fence, the neighbor's yard, and INTO A FOUR LANE HIGHWAY!!!!!!! My party goer teens were trying to keep it from causing a pile up in front of our house! We had to push the darn thing down into the woods to keep it from blowing (it was windy) back into the road!!!!"
"3) We decided that letting some air out of it might keep it from bouncing so much, and by this time, it had a few holes in it from being pushed into the woods. The boys played with ok for a while, until it had lost enough air for one boy to think he could jump on it like a trampoline. That's when he bounced over the top of it and came down to the ground, breaking his collar bone."
"4) The kids took it back to the campfire after that, and ceremoniously deflated the rest if it after that, and that was the end of my $100 hope for a cool party toy. Never again...."
Well, that sounds terrifying. It didn't seem to stop Reddit users from wanting one, though.
Some want it for a prank.
Others claim to have spotted the ball.
Many commenters weren't put off by the destruction, though.