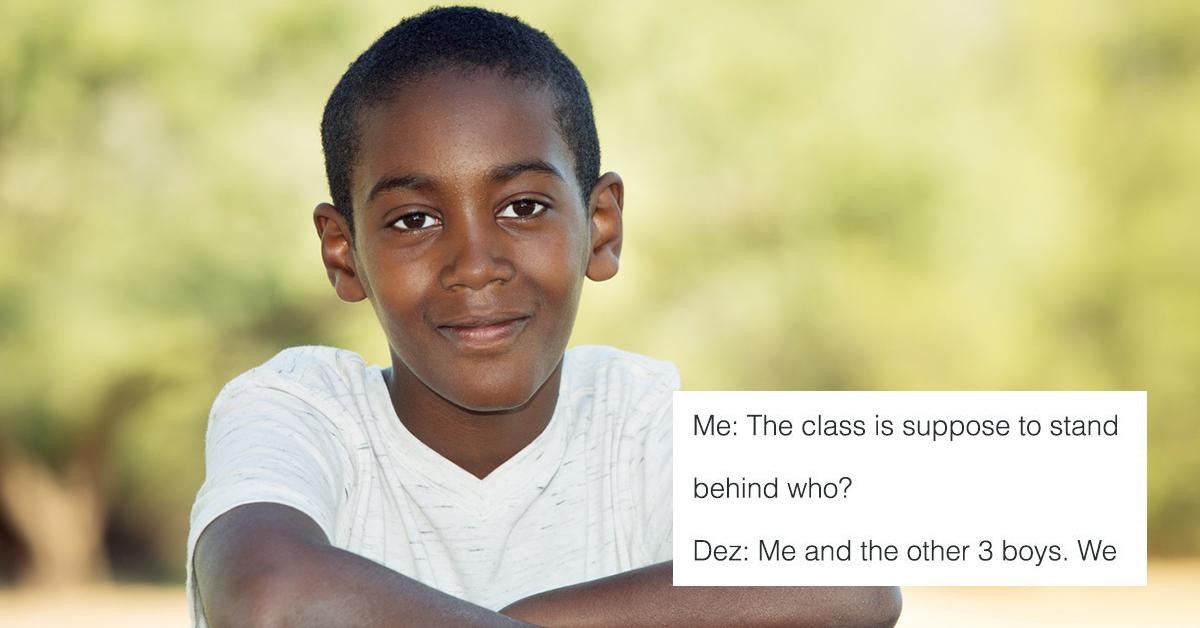 This Fifth Grader's Explanation Of Shooting Drills Has People In Tears
By Mark Pygas

Updated
On Valentine's Day last week, a former student of Marjory Stoneman Douglas High School in Parkland, Florida, shot 17 people dead and injured 14 more in the deadliest U.S. school shooting since Sandy Hook. The accused 19-year-old was caught after fleeing the scene. 
In an address to the nation during the aftermath, President Donald Trump said he would discuss policies to make schools safer during a meeting with U.S. governors and attorneys general later this month. He added that "it's not enough to take actions that make us feel like we are making a difference -- we must make that difference."  
Some media outlets are reporting that President Donald Trump consulted guests at Mar-a-Lago as to what action he should take on gun control in the wake of the shooting. 
Unfortunately, school shootings are far from uncommon in the United States, and according to The Guardian, the shooting in Florida was the eighth school shooting just seven weeks into 2018. Most schools now regularly practice shooting drills just as they do fire drills. 
Tanai Benard from Austin, Texas, is among the many mothers and fathers who worry about their child's safety. After the shooting in Florida, she asked her fifth grade son if his school had any drills recently. He explained that they had, and that he was one of three students who were responsible for barricading the door while the teacher covers the windows. 
Benard posted the absolutely heartbreaking steps her son explained to her on Facebook, where they've since gone viral. 
"My 5th grader and I were conversing on the way to work/school this morning. As an educator, I wanted to be sure he and his classmates were taking the school safety drills seriously and not using it as a time to socialize and goof off."
"Me: Have you guys praticed a lockdown drill in class yet?
Dez: Are you talking about an active shooter drill?
Dez: Yes, we practiced it
Me: So tell me what you are suppose to do.
Dez: The teacher is suppose to shut and lock the door, put the black paper over the window on the door. Then myself and three other boys are suppose to push the table against the door. Then myself and three other boys are suppose to push the table against the door. 
That last line horrified Benard, and she asked her son to explain further... 
"Me: The class is suppose to stand behind who?
Dez: Me and the other 3 boys. We stand at the front and they get behind us.*I internally went from 0 to 100 real quick. My child is one of only 2 black children in a class of 23. Being transparent, I immediately went to the "why is my black son being put on the front line?" (Just being real) So I asked before I verbally stated my thoughts*
Me: Why did you get picked to stand in front of everyone else if a shooter came in your school?"
"Dez: I didn't get picked. I volunteered to push the table and protect my friends
Me: *immediate nausea * Dez why would you volunteer to do that?
Dez: If it came down to it I would rather be the one that died protecting my friends then have an entire class die and I be the only one that lived.
Father God, it took everything out of me not to breakdown. I still have a lump in my throat. 10 damn years old and this has to be our babies thought process in America."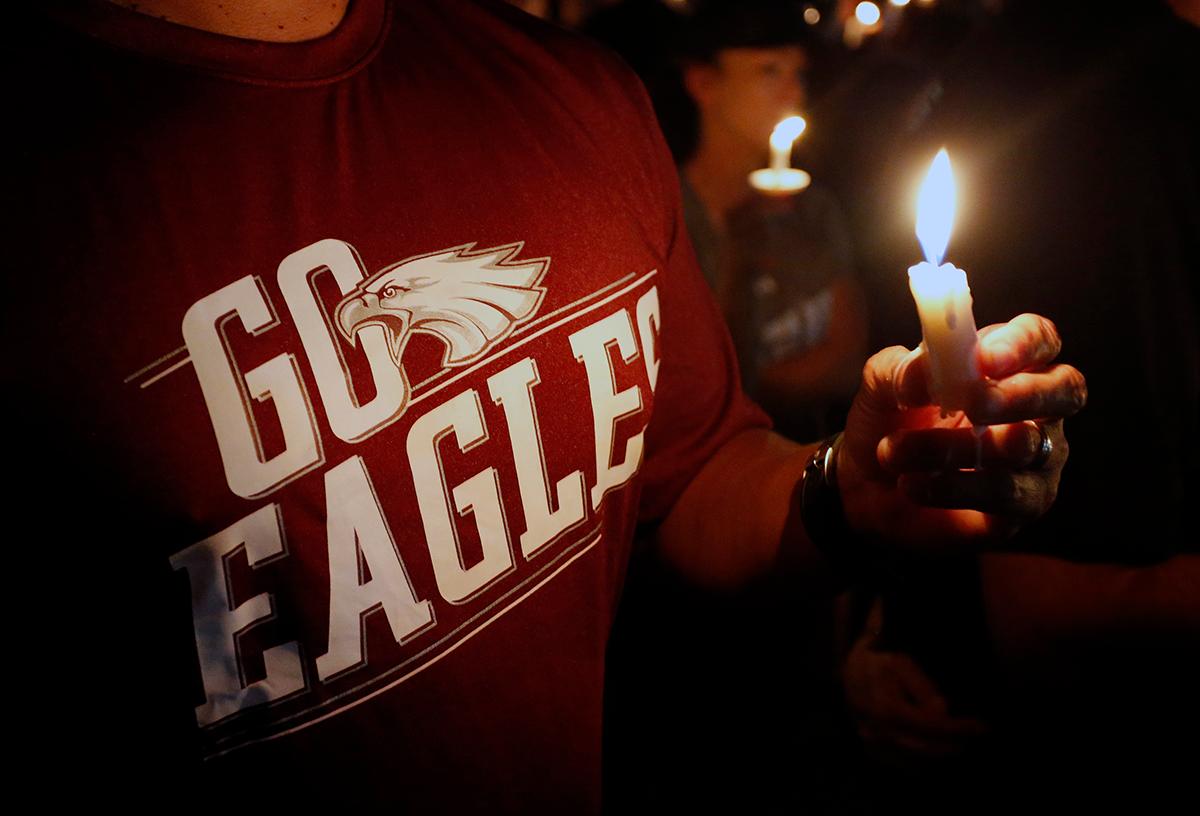 Unfortunately, school shootings are far too common in the United States. Just under a month ago, a 15-year-old student opened fire at a high school in Kentucky, leaving two students dead and 18 injured.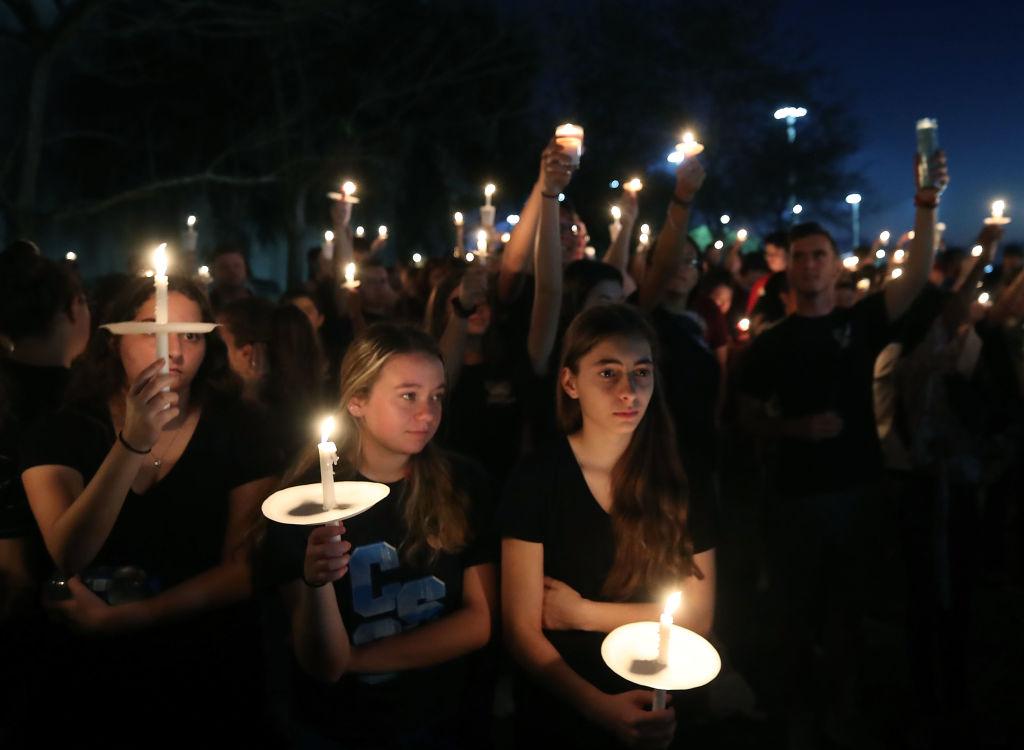 Democrats have largely argued for tighter gun controls, with congressman Bill Nelson of Florida asking: "Are we coming to expect these mass shootings to be routine? And then after every one we say 'enough is enough' and then it continues to happen?"
Parents found the conversation horrifying, with Benard's post receiving over 100,000 shares and 38,000 comments as of the time of writing. Many praised her son: 
"You are raising a compassionate courageous young man. God Bless you and him. I pray these kids accomplish what adults could not." 
"Wow! God bless you very brave compassionate young man!"
Many were saddened that a child would have to consider something like this...
"Amazing kid, but why must this even be a thought? Our kids are supposed to be thinking about sports and video games, not this. I read on another post that a young girl wants new shoes, because her light up shoes make her easier to see and shoot. What has our world become?"
"This should not be even a thought in a young 10 year olds mind... my heart breaks for the children of America... your son is an incredible example of love and strength." 
Another user praised Benard for raising a selfless son...
"I know it is future wrenching to have this conversation but as a Mom you should be so proud to have a son with this much humility at his age. I applaud you."
What do you think of this conversation?