Churches have their version of a social media strategy. They post sassy signs in front of the building and hope parishioners snap a viral pic. It's kind of a mix of old school analogue and digital media, and we've been doing it for a very long time.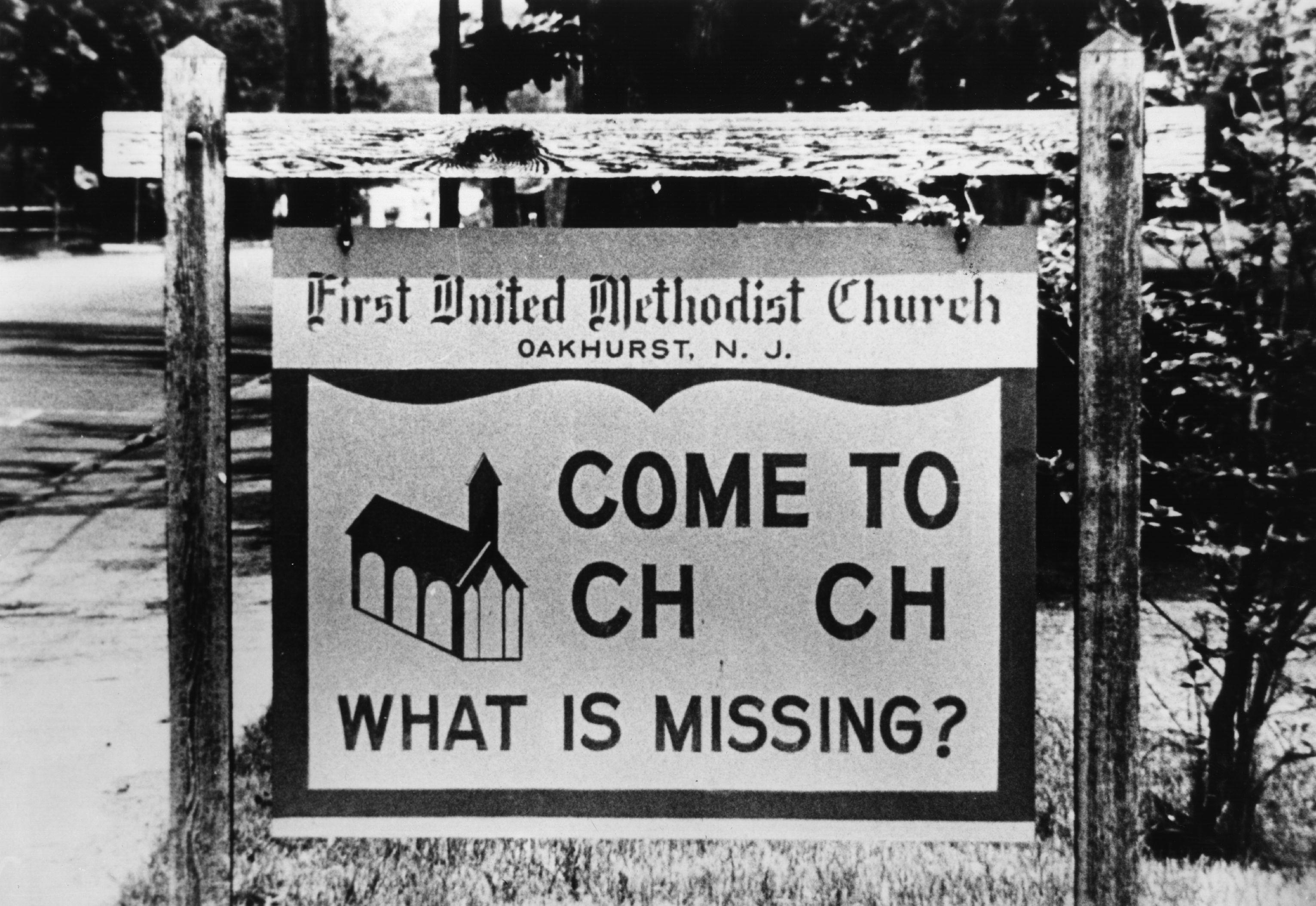 "Come to CH CH," reads the sign above. "What's missing?" U R! Haha.
But you know what? It works. We remember when a church sign gets saucy.
"Atheism is a non-prophet organization" is another great one. So is "Exercise daily. Run from Satan. Walk with God," reads another.
And the photos are funny too. Every church has their own style. Some lean in hard on puns.
"Hang out with Jesus. He hung on the cross for you" was a pretty savage one. "Look up to Jesus. But not now, you're driving," read another.
Some try for topical jokes:
Others issue subtle and not so subtle threats, like "Live your life well so we don't have to lie at your funeral" or "A sure appointment/ Death/ Are you ready?"
Some of these read more like poetry than like church signs, to be quite honest, but I guess people would argue that the Bible was the OG tome of literature, perhaps even poetry — maybe. In any case, one thing is for sure — they're absurd and a fun attempt at bringing people closer to religion.
And who doesn't love a little bit of the truth?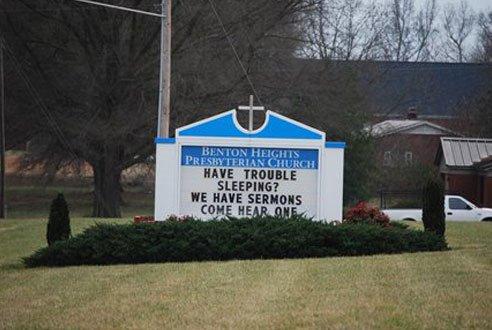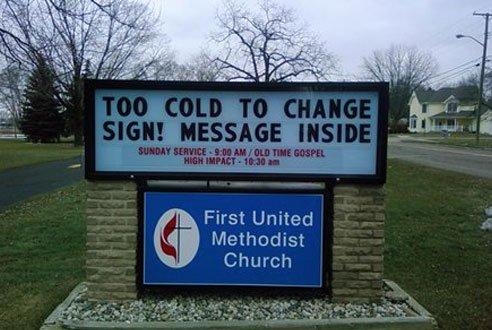 There's also a surprising number of churches are currently taking a firmer stance against gun violence than Congress:
Churches are certainly never afraid to tell you what they think—and what you should think.
But that's how they keep us interested!