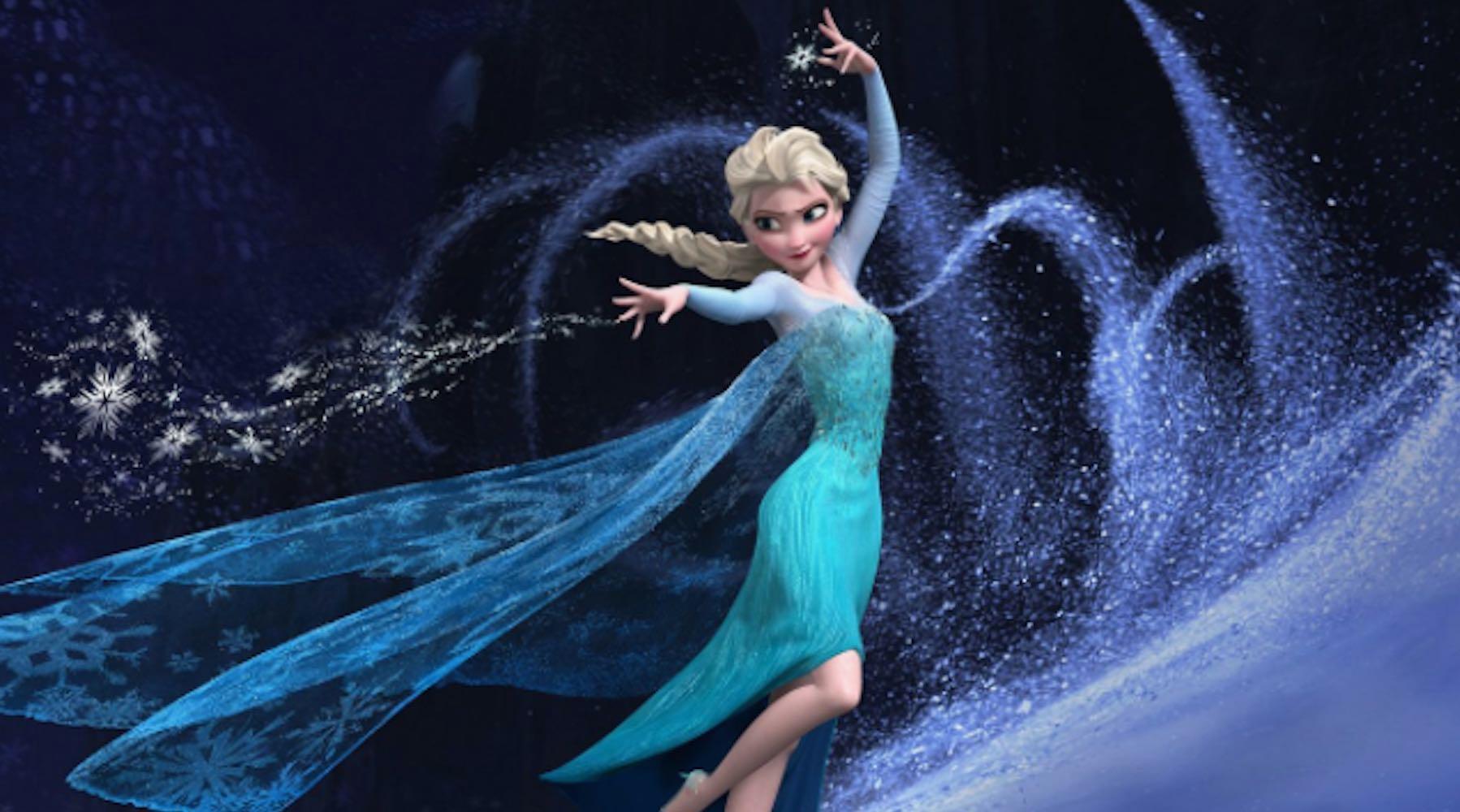 Elsa Might Have A Girlfriend In 'Frozen' Sequel And Everyone Is Freaking Out
By Aimee Lutkin
If you didn't know, Elsa from Frozen is something of a gay icon. Her struggle to hide what is special about her out of fear that no one will accept her struck a chord with many LGBTQ people, as did her triumphant reveal and song celebrating her differentness. "Let It Go" is a come out song, read between the lines!
This idea has been floated for a long time. In 2016, Idina Menzel, who sings for Elsa, was asked about the popular suggestion that Elsa is gay. The hashtag #GiveElsaAGirlfriend was circulating on Twitter as talks about Frozen 2 were happening. She says hearing people think Elsa is a lesbian was a bit surprising, but she doesn't mind it.
"Maybe at first I was a little surprised because it's Disney, but I can say that I'm excited that the conversation is happening," Menzel said. "I can't promise anybody that that's what's gonna happen... But deep down am I really happy that it's causing people to talk about it and have these kinds of conversations? Yeah, I am."
Disney has hinted at having gay characters before. In the live-action film of Beauty and the Beast, LeFou is seen dancing with a man at the end of the movie, suggesting he is a gay man. Well, people are sick of the suggestions. Give Elsa a girlfriend!
In a new interview with The Huffington Post, writer and co-director Jennifer Lee suggested that it might actually happen.
"I love everything people are saying [and] people are thinking about with our film ― that it's creating dialogue, that Elsa is this wonderful character that speaks to so many people," Lee said. "It means the world to us that we're part of these conversations. Where we're going with it, we have tons of conversations about it, and we're really conscientious about these things," Lee added. "For me ... Elsa's every day telling me where she needs to go, and she'll continue to tell us. I always write from character-out, and where Elsa is and what Elsa's doing in her life, she's telling me every day. We'll see where we go."
Hmm, this is not exactly a rousing agreement. But it was enough to resurrect the idea on Twitter, and people are freaking out again.
For many, the importance of seeing LGBTQ characters in mainstream media is paramount. For Elsa to have a happy, healthy relationship with another woman in a Disney movie would be huge.
As always, there are critics of the idea who are already promising a boycott of something that hasn't happened yet:
Did someone say Fire and Ice?
It's hard to believe Disney would make a huge progressive decision based on a Twitter campaign, but the reaction online shoes how far we still need to go to show the world that there's all sorts of ways to love.
Let's not let this one go.