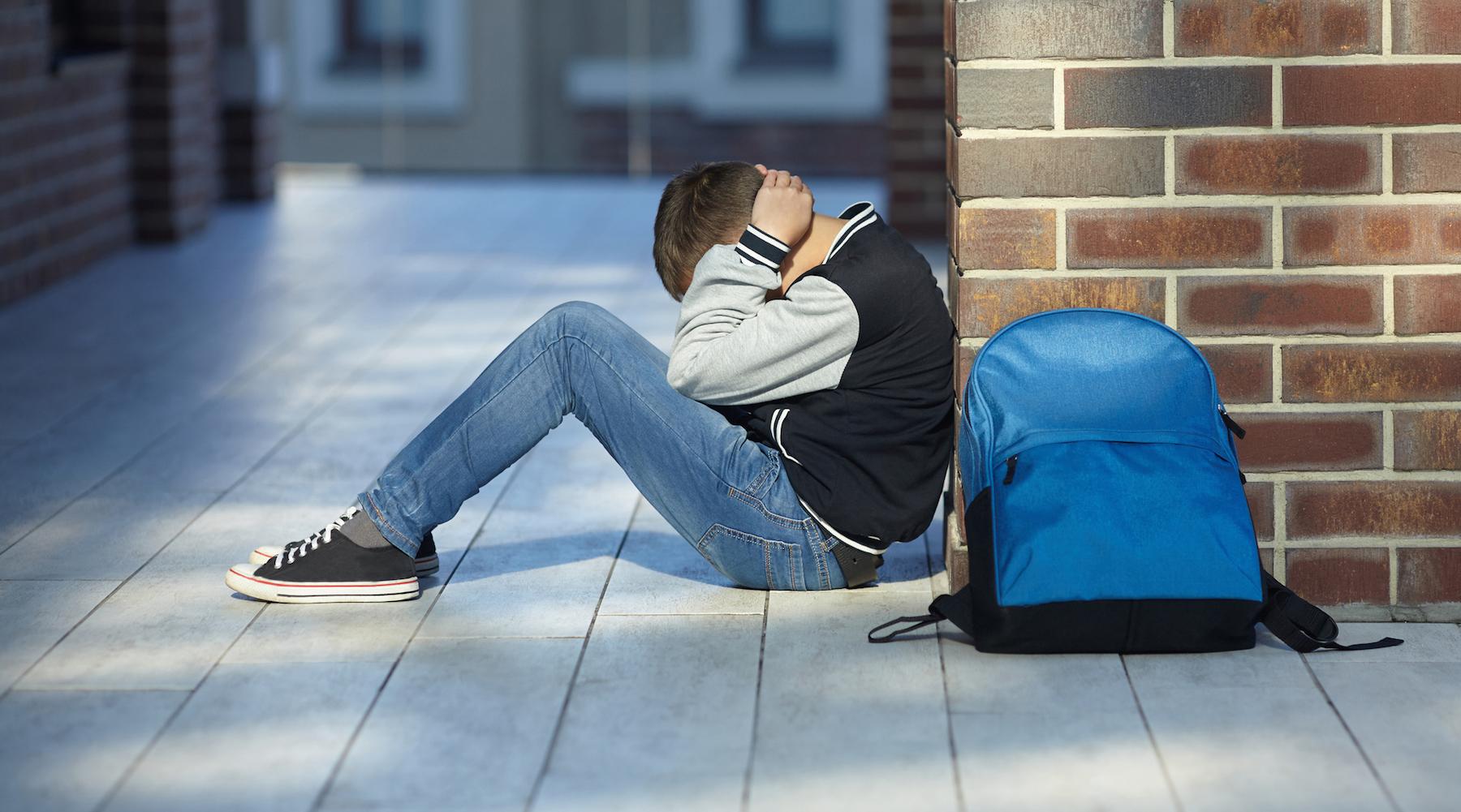 This Father Is Catching Heat For How He Punished His Son For Bullying
By Aimee Lutkin
Every once in awhile, a parent will go viral for punishing their kid and posting the results on Facebook. That's because parents love to argue about what the best way of raising kids is, and the most controversial methods get the most attention.
A father named Bryan Thornhill is in the center of a controversy right now for how he handled his son Hayden, a fifth-grader who was kicked off the school bus for three days. According to the Washington Post, Hayden caught a suspension because he was climbing over seats, kicked a child by accident, and dragged another one down the aisle very purposefully.
In the interview, Thornhill admitted that his son has been diagnosed with ADHD but added, "I'm not going to let it define him and limit him. He's going to have to take responsibility for his actions. We can't use our handicaps as our excuses in life. We have to find a way to move on."
So what was Thornhill's solution? He didn't want to drive his kid to school. That seemed like a reward for bad behavior.
So he made Hayden jog, and filmed the results, then posted them to Facebook:
Hayden isn't really coming to any harm, but Thornhill published this on Facebook, so you better believe people still have opinions about it.
Some are thanking Thornhill, as victims of bullying themselves. Others think this is a simple yet effective way to teach him he did something wrong. Others think that Thornhill should be talking to his kid, and wonder if this is what he's doing to Hayden in public, what does he do in private?
Thornhill hasn't changed his mind about his choice, though it does seem to be exhausting defending it.
In the days that followed his first post, Thornhill has also shown a video of himself running with Hayden, and his 8-year-old daughter joining them. He says she wanted to "try to beat her older brother."
Reports from school have also been better in regards to Hayden. Running is apparently burning the mischief out of him before the bell rings.
"If you've got your panties in a wad over watching a kid jog, well I feel sorry for you," Thornhill delared in a video "If a kid jogging offends you, then get … off the couch — you probably need a lap or two."
And if you're wondering how far Hayden is running? One mile.