It's hard to believe that there are still young people out there who aren't cynical, social media geniuses, but the kids are actually OK. Twitter user @laykelynch has proved it, by sharing messages from his 8-year-old brother, Brocky, who recently learned to text him via his iPod.
He posted screengrabs of their conversation and it's honestly adorable.
These may be the sweetest texts you can imagine.
"Good morning Layke," begins Brocky. "Hello are you that," "I did not text that," they continue.
Layke: lol good morning brock
Brock: You haven't texted me until now
Layke: i had to wake up
Brock: Oh
The conversation continues and our hearts are honestly breaking.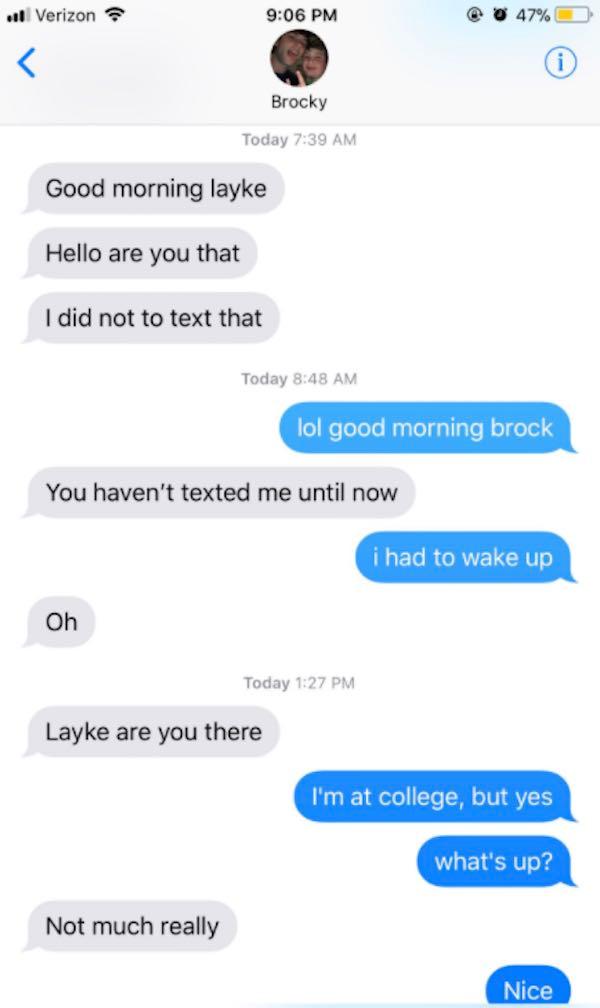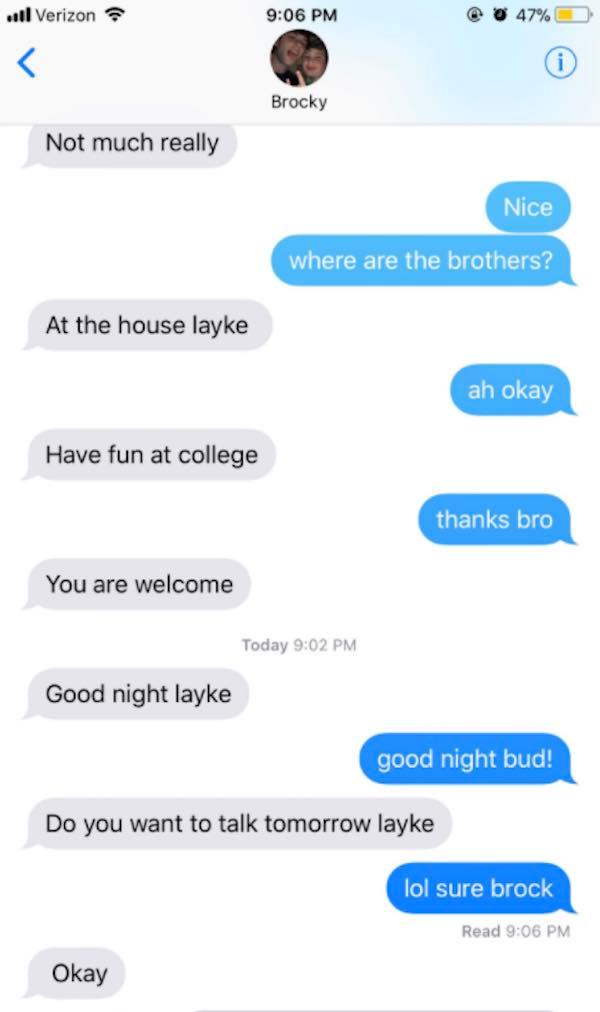 Mainly Brock just wants to keep checking in on his brother Layke, and thinking up any way possible to start up conversations. You have to love the way younger siblings are basically wired to be cute and admire and love and want to spend time with their older siblings. I mean, even if you can't appreciate it at the time. It took me 18 years to appreciate my younger sister, full disclosure.
The internet went nuts for these simple, gorgeous messages, and Layke generously offered updates on Brocky's life: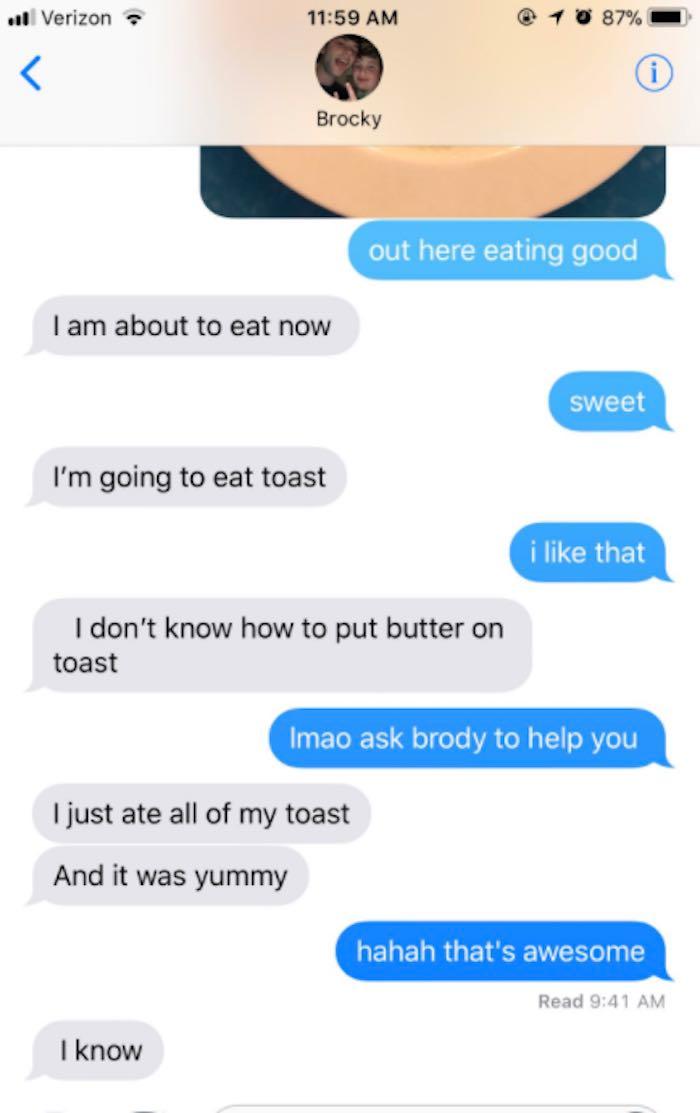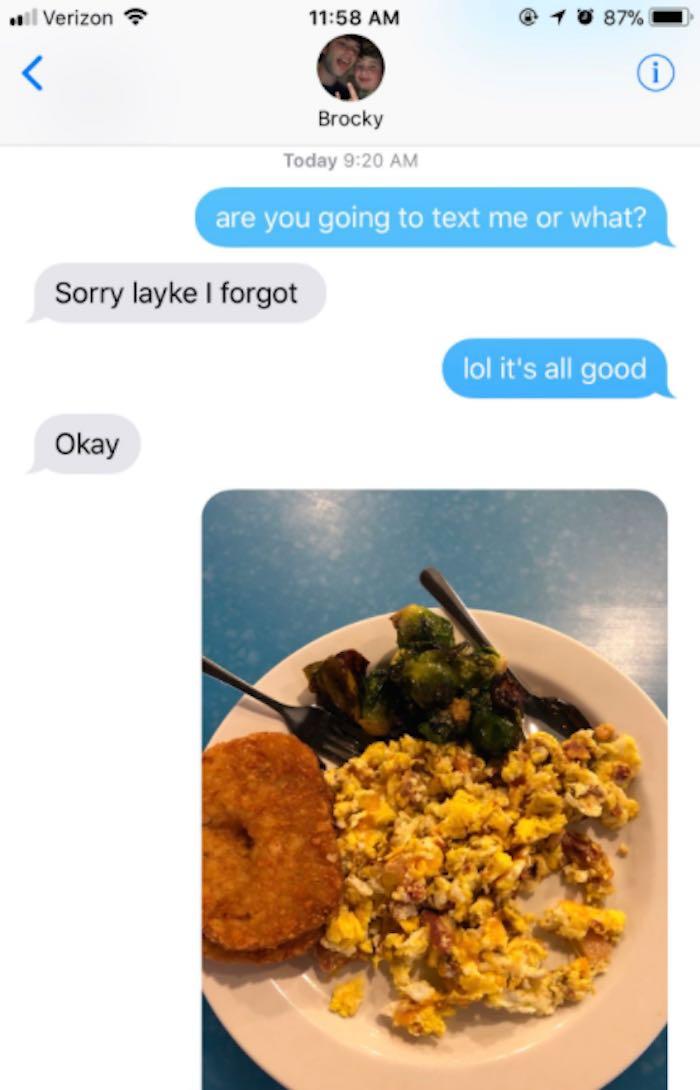 Then Brocky found out he's famous and had an important message to share:
I don't know how long this will last, as Layke seems incredibly hyped by the Twitter fame his brother is getting, and is pushing him to further social media heights. Selfies!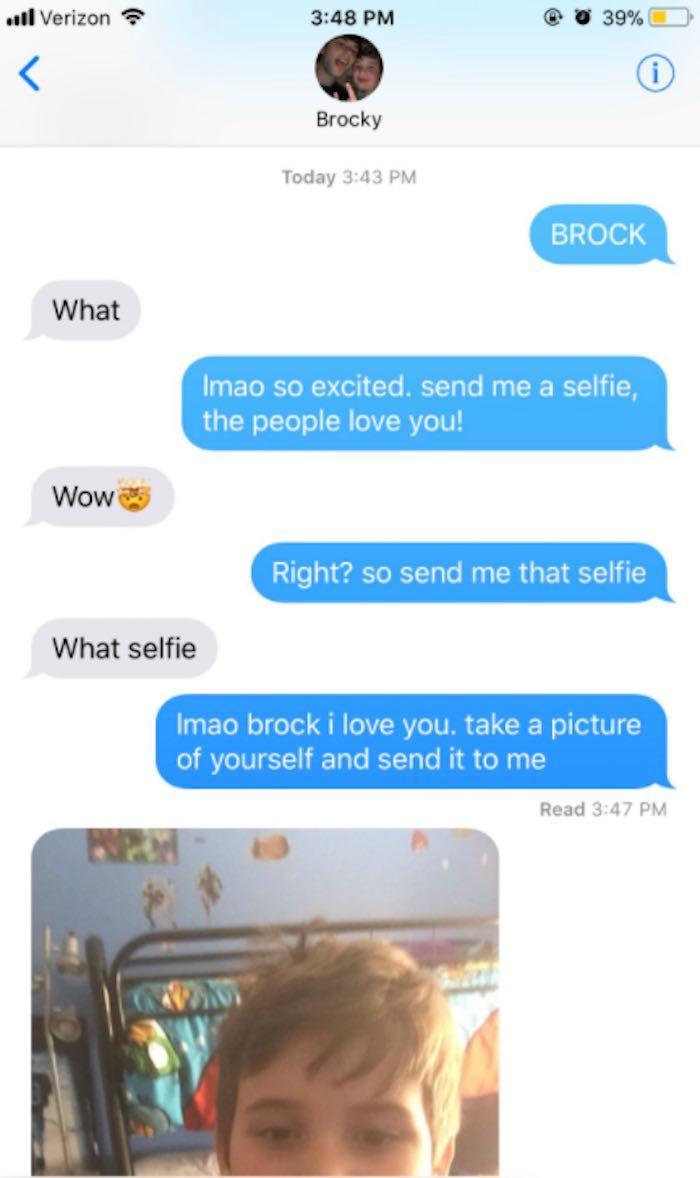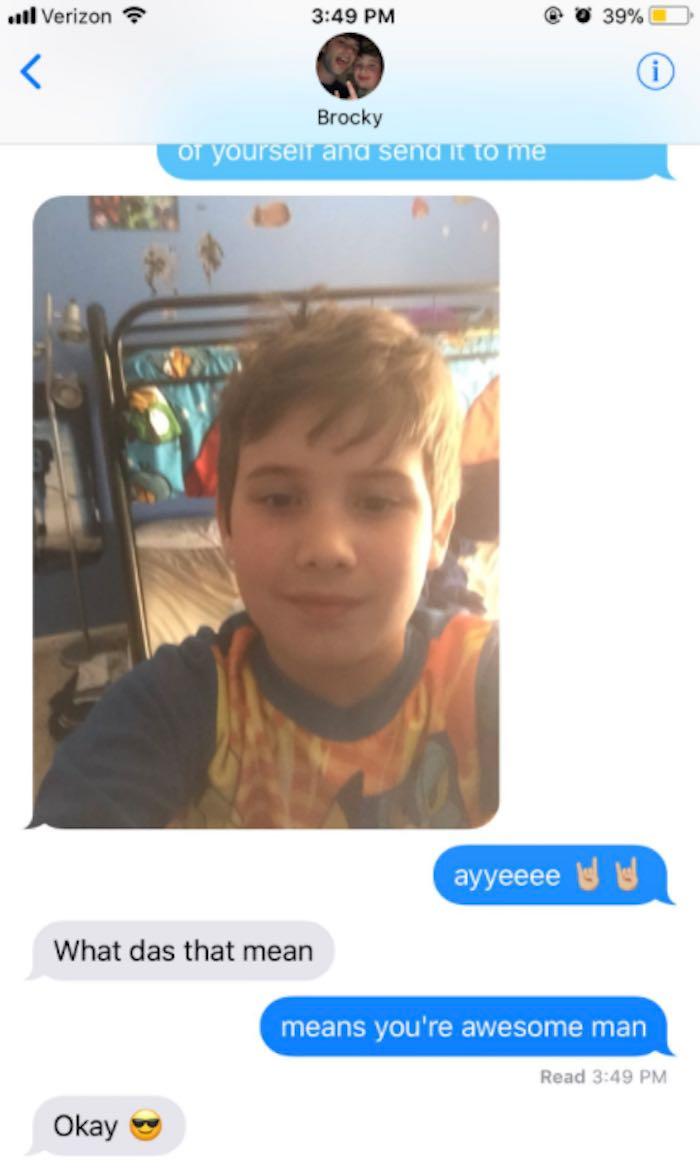 But Brocky isn't the only cool kid out there. Everyone in the replies are sharing the messages they get from their younger siblings. Some are as cute and nice as Brocky's, some are not, but they're all hilarious:
But can anyone top Brocky?