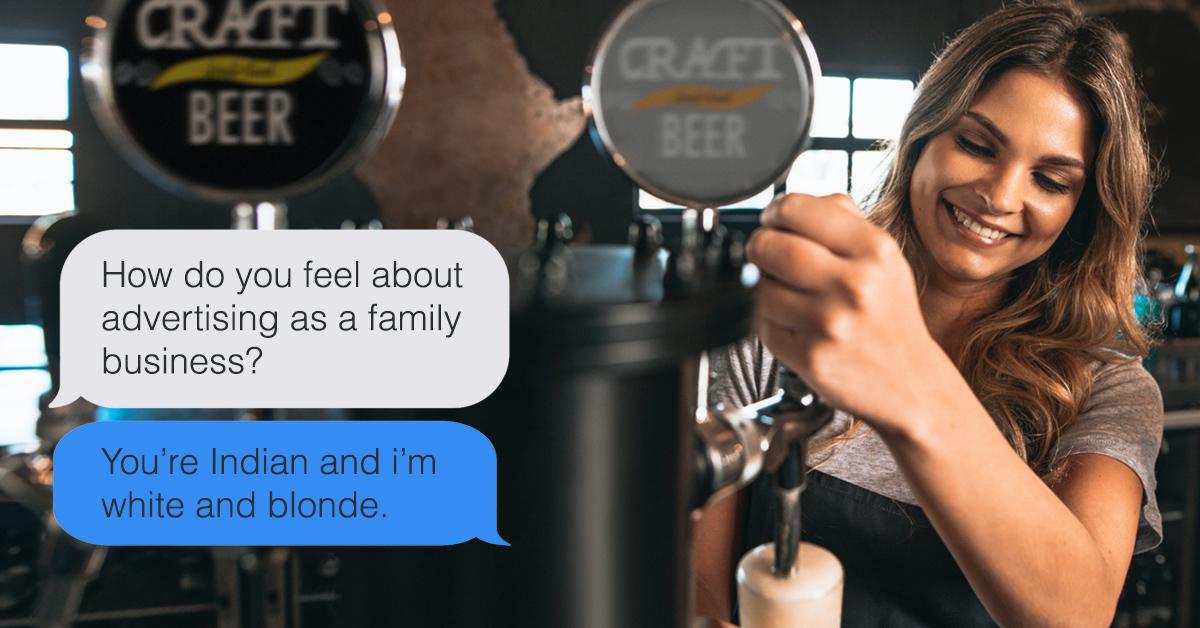 Woman Posts Hilarious Text Conversations She Had With Ex-Boss And Twitter Is In Tears
By Mark Pygas
If you've ever worked a day in your life, I don't have to tell you that jobs are an absolute doozy. Coworkers are kind of your friends and kind of not, because at the end of the day you would probably never see each other again if some cash incentive wasn't involved.
And bosses tend to be either amazing or terrible. There's simply no in-between. But for Gracie Hoos, a self-described "amateur funny person," her old boss at a pub she used to work at is somewhere in that middle zone. Over the weekend, Hoos took to Twitter to share a series of hilarious exchanges she'd had over the course of working there.
This conversation is so hilarious, you'll have to get emotionally and physically prepared to be rolling on the floor laughing. Maybe even in tears by the end of the story.
She begins: "I don't work for this guy anymore but enjoy these text conversations between me and my old boss."
In the first message, she calls her employer out on going out for office supplies and returning with only a bag of Flamin' Hot Cheetos.
Dammit, Harry.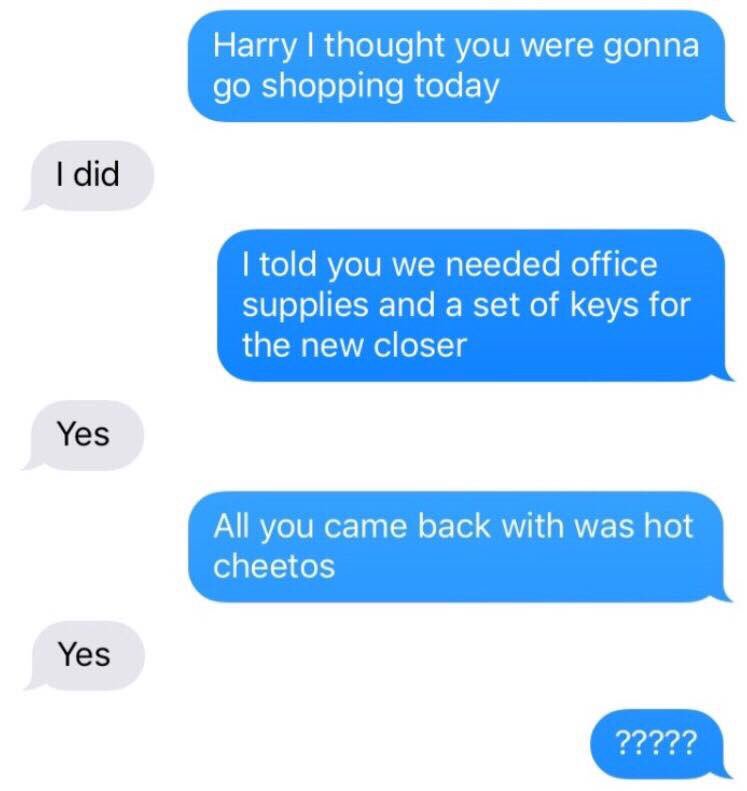 After absolutely not realizing there was anything wrong with how he proceeded to buy office supplies, Harry proceeds to move on to calling Gracie out for a noise complaint he received.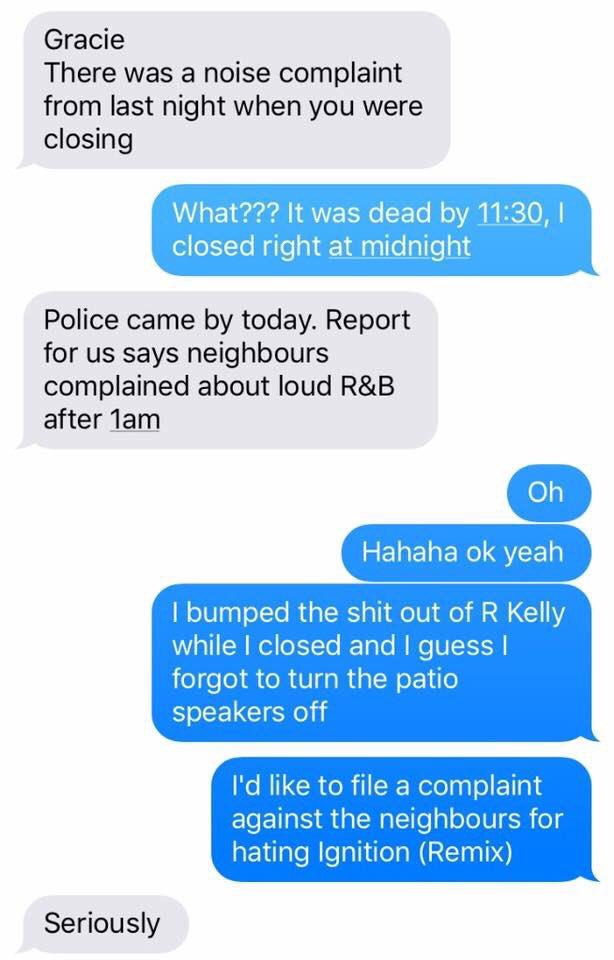 At first, Gracie appears to be confused. But once he explains in a bit more detail, Gracie realizes her error. She fesses up to blasting R. Kelly and then cheekily inquires as to whether she can sue the neighbors for their lack of taste in music.
The screenshots quickly move on to capture another gem of a conversation, this time with Harry calling out some questionable practices Gracie is using with new hires.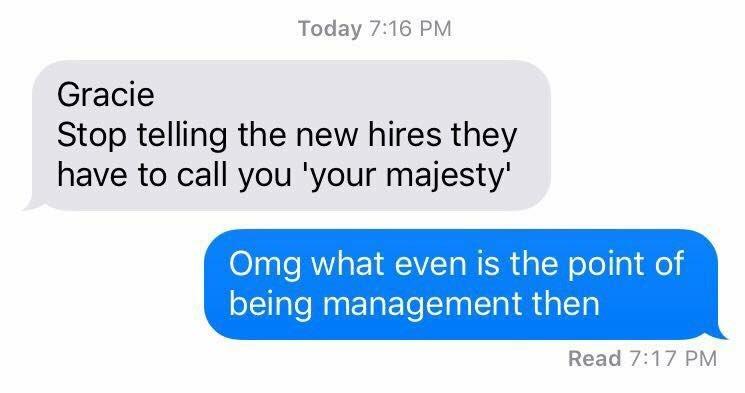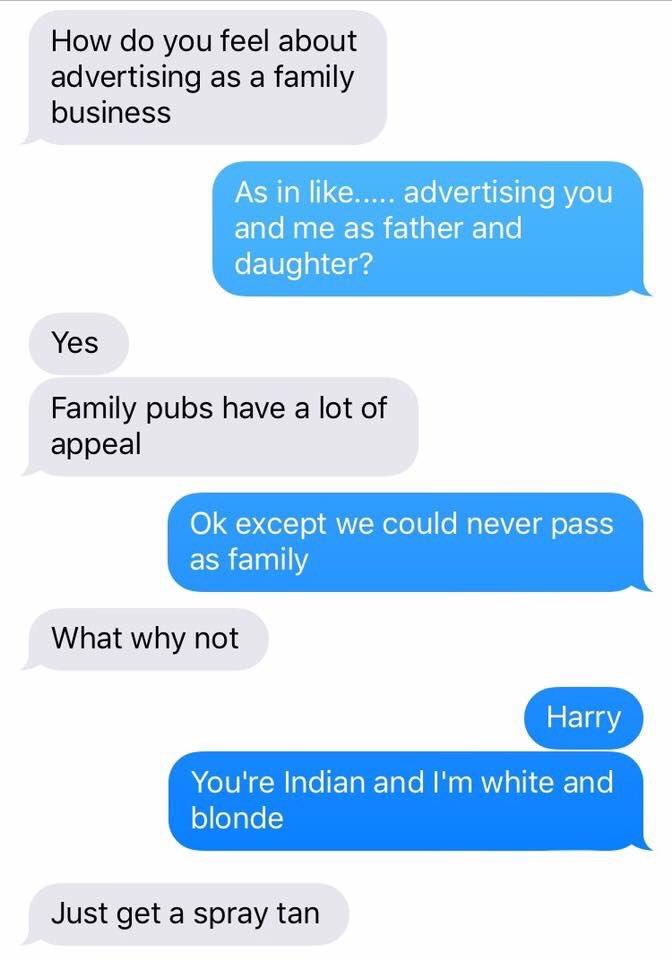 And it doesn't even end there.
Basically, it was a living sitcom.
Unfortunately, all good things come to an end.
Unsurprisingly, people found the exchanges hilarious.
We all need a boss like this.