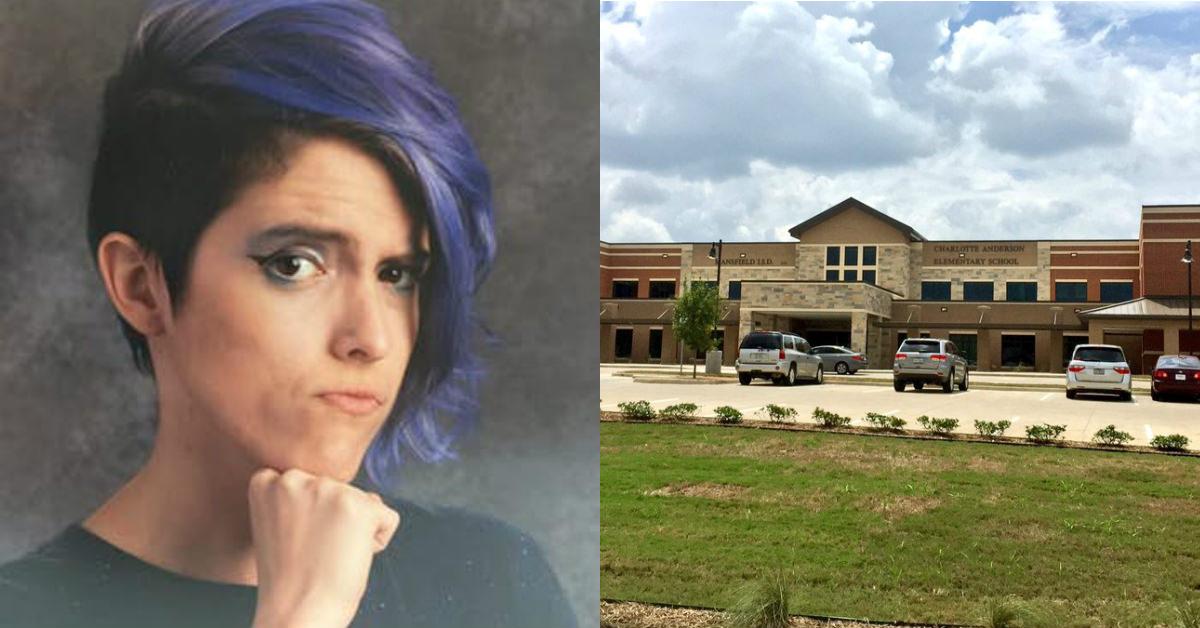 This Teacher Was Suspended Because She Told Students She Was Gay
By Mustafa Gatollari

Updated
Art teacher Stacy Bailey was suspended from Charlotte Anderson, a Texas elementary school teacher, after she allegedly pushed for the school's anti-discrimination laws to include language that mentioned LGBTQ students.
Administrators at the school didn't seem to respond well to Bailey's suggestions, as they placed her on administrative leave for her comments. Mansfield ISD, however claims that this wasn't the reason they let Bailey go.
No, their reasoning was somehow even worse: the school claims that she wasn't allowed to teach because she discussed her sexual orientation with her students, as if mentioning that she was gay is somehow a good enough of an excuse to remove her from her teaching position.
The trouble began for Bailey when she penned an email on August 25th to MISD Superintendent David Wright and other school board members about starting a "conversation" regarding "sexual orientation, gender identity and gender expression"in the school's anti-discrimination policies.
"I think it is important that MISD starts movement towards progress now. We have many LGBTQ teachers, students, and families in this district. We deserve the right to feel protected by our district," Bailey's email read.
On September 7th, Bailey also emailed counselors at Ben Barber Innovation Academy, Michelle Smith and Sarah Buckner, asking if they had a gay/straight alliance group, in an attempt for her and fellow school and faculty members to network with them.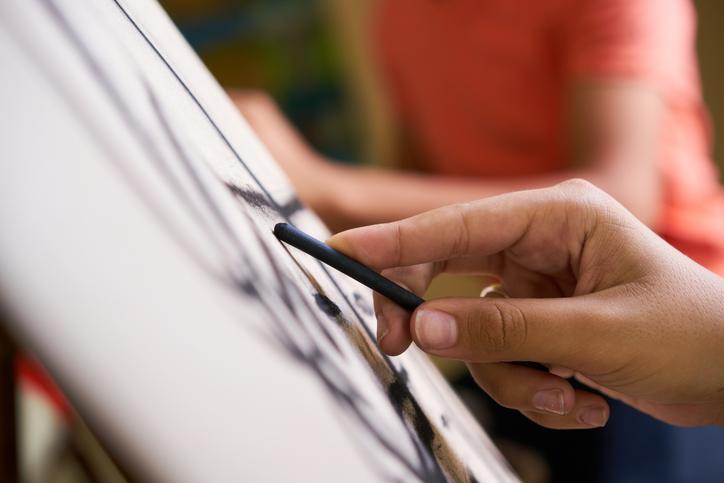 "I'm currently starting dialogue with the district to update our discriminatory policy to include protection for LGBTQ students, families and teachers. I'm doing some research on how/if MISD high school campuses supply support to their LGBTQ students," Bailey wrote.
In her correspondence, Bailey discovered that Ben Barber did have a LGBT-advocate group and its sponsor was culinary arts teacher Lisa Amoriello, who she then reached out to in an effort to figure out the best way to update Charlotte Anderson's policy language to include LGBT students.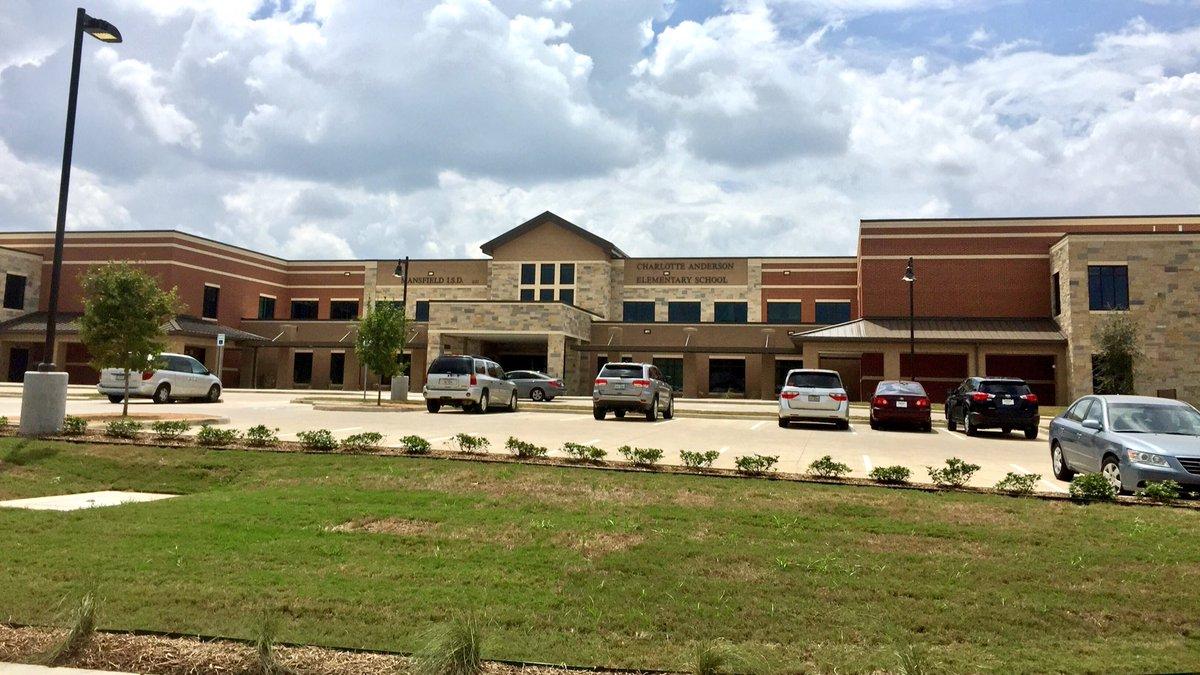 It only took a day for Bailey to receive a message from MISD Associate Superintendent Kimberley Cantu that she was being placed on administrative leave until "an investigation was completed." The email didn't state a reason for Bailey's suspension, just that she wasn't allowed to contact any students, parents, or other staff members regarding her leave. She was also barred from entering her school's office, department, or gain access to any of the school's technology. She was effectively locked out.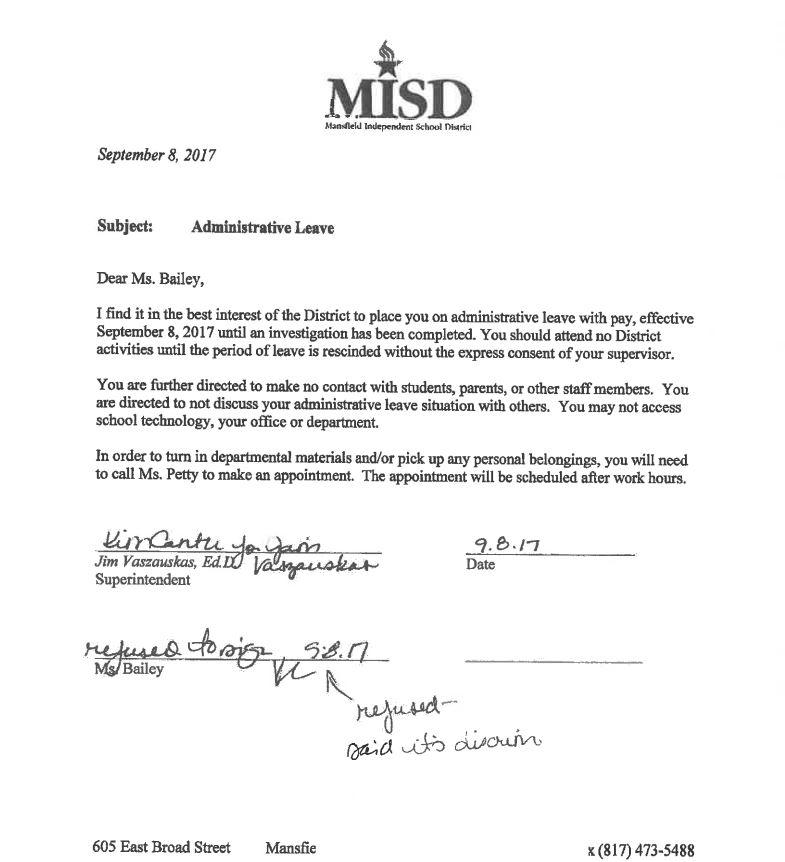 Cantu's letter contained a note requiring Bailey's signature, probably to indicate her compliance with the measures. Bailey did not sign it. 
Although Bailey is currently letting her lawyer, Giana Ortiz, comment on the situation, there are plenty of students, parents, and other members of her school's community who are defending their teacher. Bailey's record at the school also speaks for itself, something her lawyer brought up when speaking to Bailey's dismissal.
"...her record in MISD has been exemplary. She has touched many lives through her passion for teaching and for her students. I believe it is a great disservice to the children of Charlotte Anderson Elementary that they've been without their art teacher for the majority of this year. Stacy appreciates the community's support."
MISD did confirm that Bailey was dismissed, but stresses that they don't condone discrimination against anyone regardless of their race, gender, or sexual orientation.
"[Our policy] prohibits discrimination, including harassment, against any employee on the basis of race, color, religion, gender, national origin, disability or any other basis prohibited by law. In other words, Mansfield ISD does not condone harassment or discrimination of any kind toward anyone."
Bailey is a former teacher-of-the-year recipient, and some 40 parents and students showed up at a school board meeting to praise the 31-year-old for her dedication to the classroom and her students. Some attended the meeting with signs that read "I stand with Miss Bailey." Other students brought examples of the art work they created in Bailey's class, while parents spoke to board members and wrote emails asking that the teacher be allowed to instruct their children again.
"She brings diversity to this classroom that is lacking in so many schools and in so many districts today. She accepts my child for who she is and she loves her for it.  I'm perplexed how this person who everyone seems to adore can be kept from our children," School parent Rebecca Cavitt said at the meeting.
When people caught wind of the story, the outrage was swift.
Some thought the district's decision to suspend her simply because she mentioned her spouse was female was ridiculous.
While others thought that third graders don't need to know she is in a same-sex relationship.
Which was met with this obvious response: why is it OK for heterosexual teachers to mention they're married?
Especially because her suspension seemingly had nothing to do with her performance as an educator.
Especially because so many parents and students showed up at the board meeting to support her.
The support for Bailey is real.
Others started a petition to stop shaming teachers for not keeping their sexual orientation secret.
You can check out Bailey's email chain below: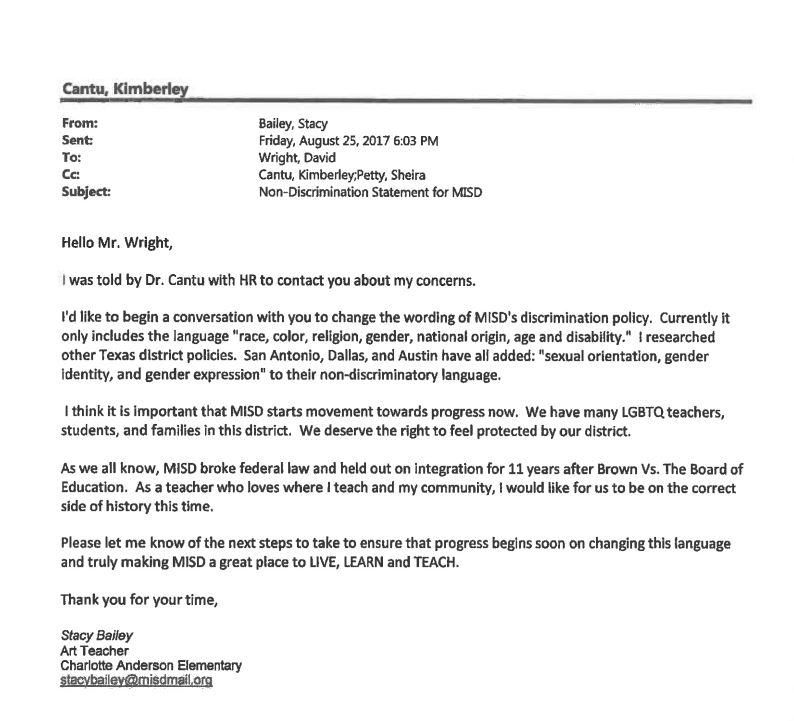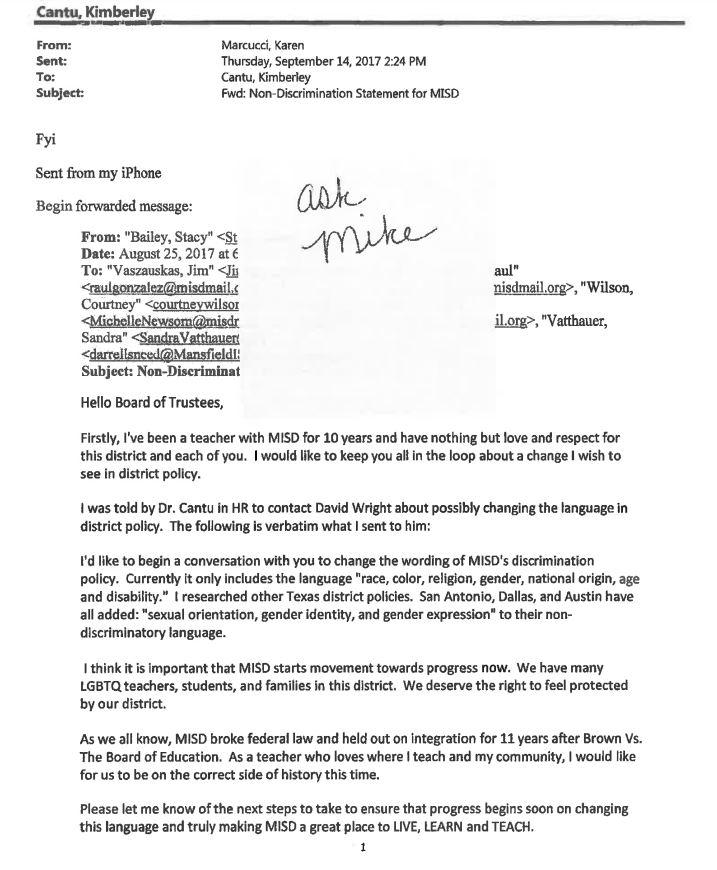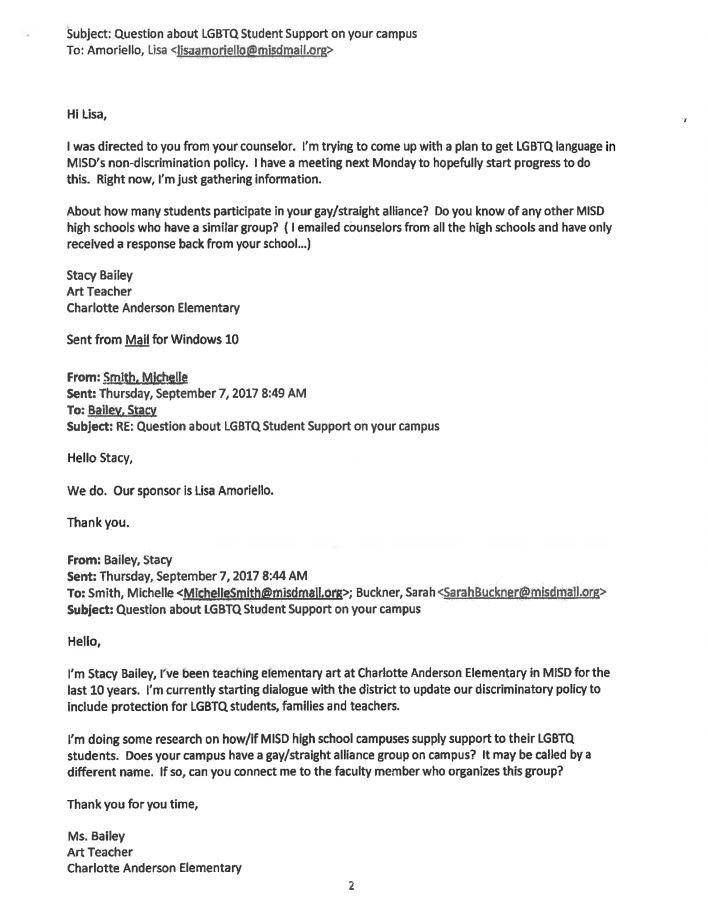 And you can learn more about Bailey's track record as a teacher and the more granular details of her suspension by checking out Dallas News' coverage of the story here.