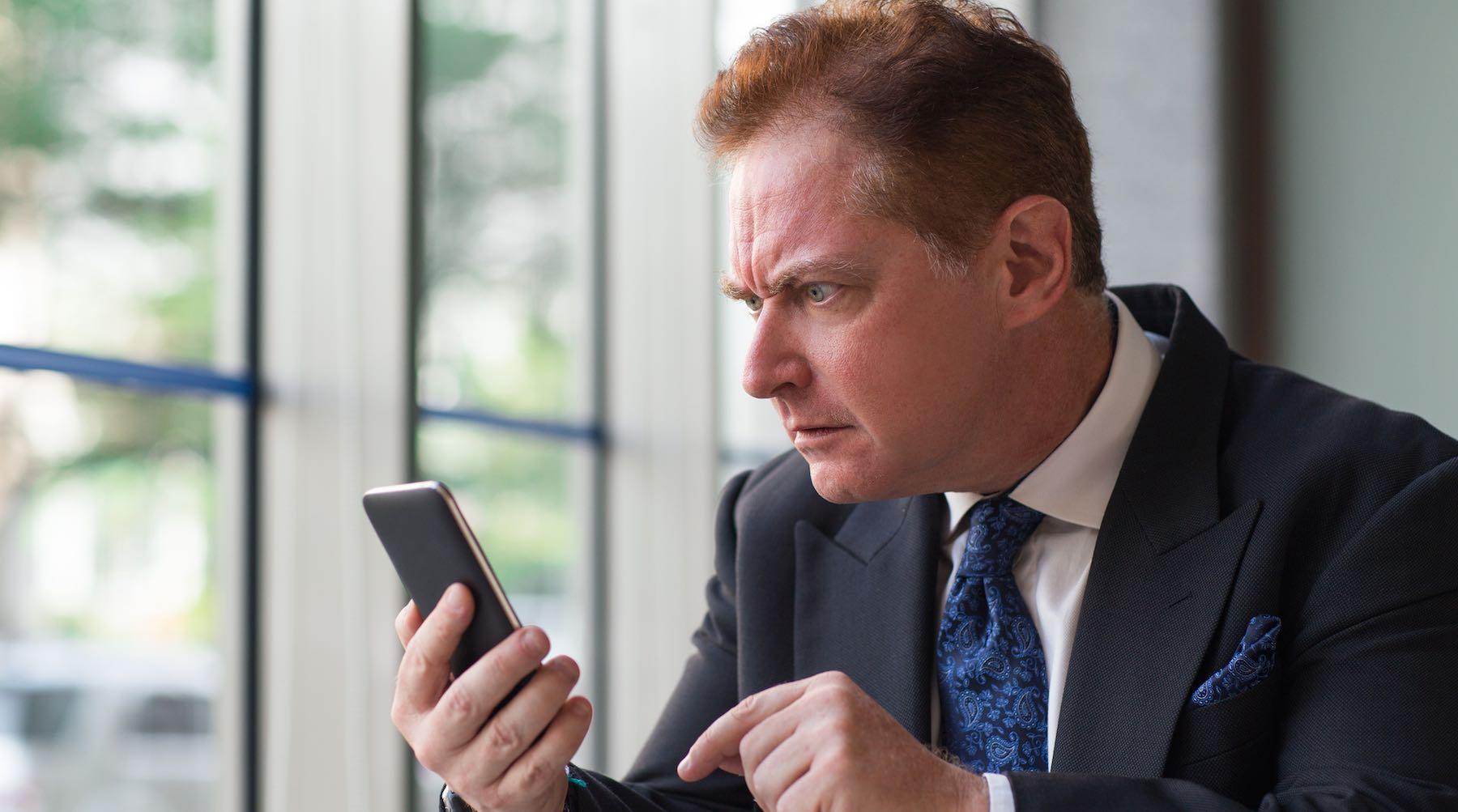 This Boss Deserves An Award For Their Response To An Employee Coming In Late
By Aimee Lutkin

Updated
You've probably tried every excuse for being late with your boss in the book, but are you as bold as this woman named Jenn? 
In Imgur post from user CainMolir show's their audacious employee's excuse for being late to work.
And their absolutely perfect response:
Look, you know how it goes. Sometimes you have one shoe on and you're reaching for the other, when you notice how snugly and cute your pup looks on the couch. You gotta do an impromptu photoshoot! Then, before you know it, you're late to work. But what if you had a boss who was totally chill about it?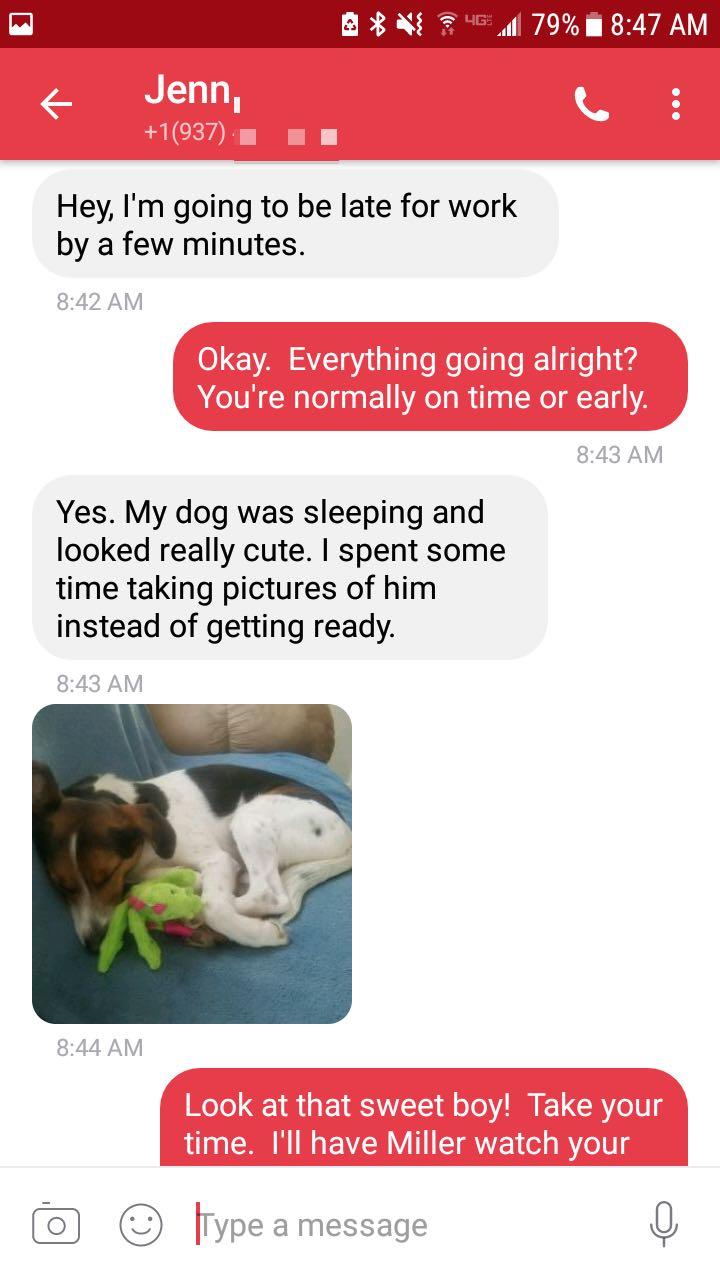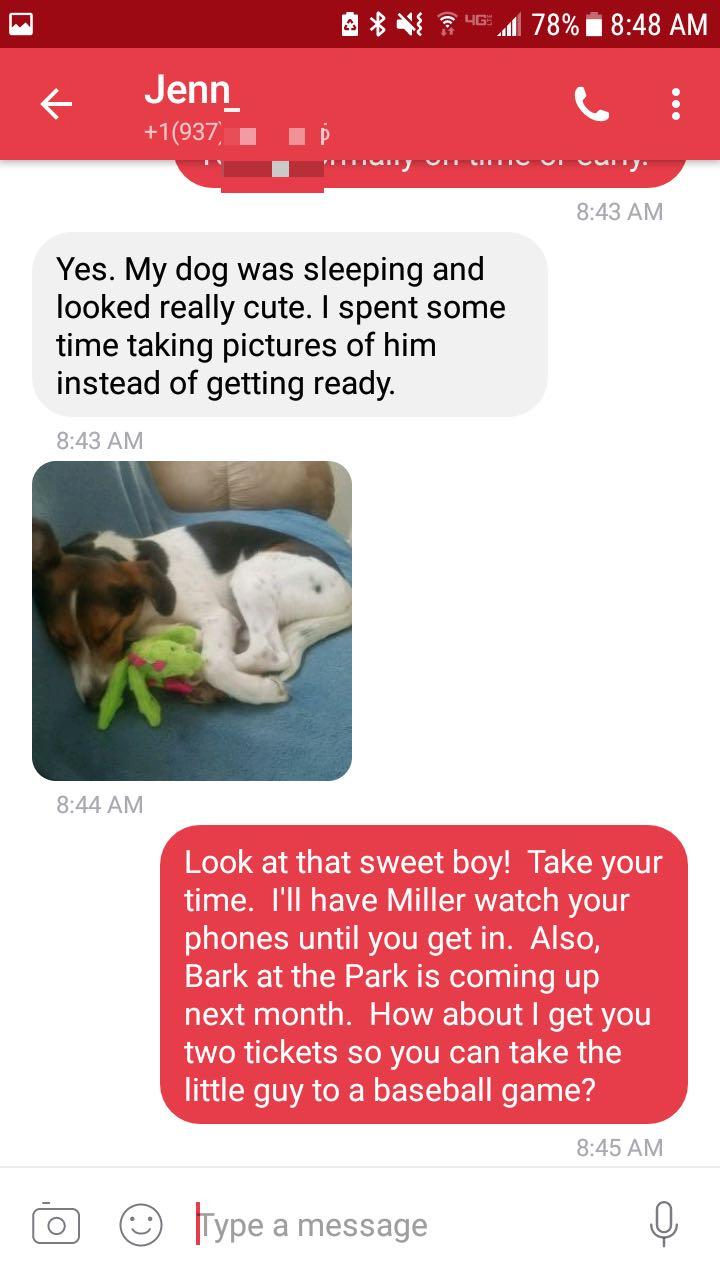 CainMolir wrote in the caption that they were nice about Jenn because she's an excellent employee who has been at the company for ages—she's kind of the office mom. They want their response to Jenn to serve as an example of how to do right by each other.
Just trying to be a good boss.
This lady has been with the company for about 8 years.  In my time, she has never been late, called out, etc.  She's also a very sweet older lady that the guys in the office call "Mom."  Two tickets for the Bark at the Park promotional game coming up will be purchased, and given to her by the end of the day.    
How could I be upset over that cute pup?!  Be nice to each other today! 
After the post went viral, the OP updated with more info. Jenn is apparently never late and very rarely takes a day off. She's also cool with being called "Mom." This isn't her usual M.O. She just got caught up in the dog moment.
FP EDIT: Holy macaroni!  To answer some questions - I looked it up, and yes, this was the first time Jenn has been late in nearly six years.  She missed work one other time in her nearly eight year career with us, and that was when her son had his wisdom teeth removed about nine months into her employment.  She was eleven minutes late today - not too terrible, if you're asking me. Jenn also calls herself "Mom" in company emails, etc. 
She fully embraces the name and has done so since her last child left for college almost five years ago. I gave her the tickets - she's looking forward to taking her pupper to the game!  
Most people responding to the story love it. They also want to know if this boss is hiring: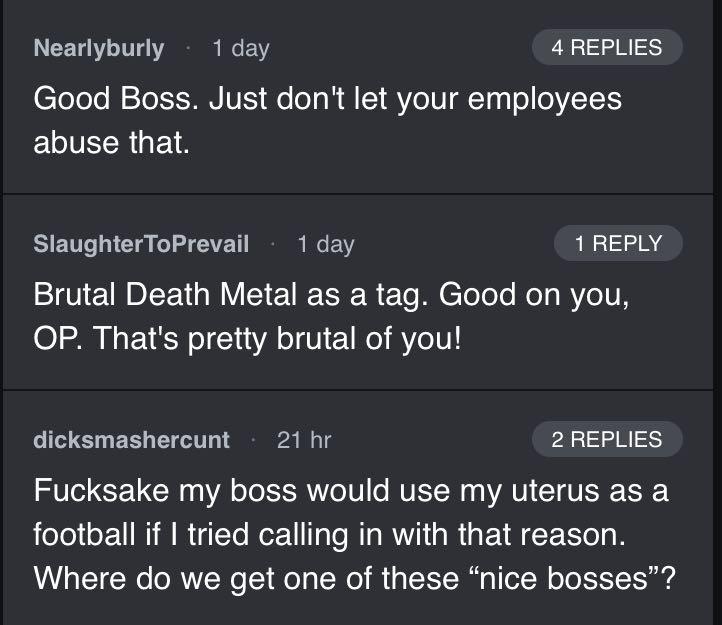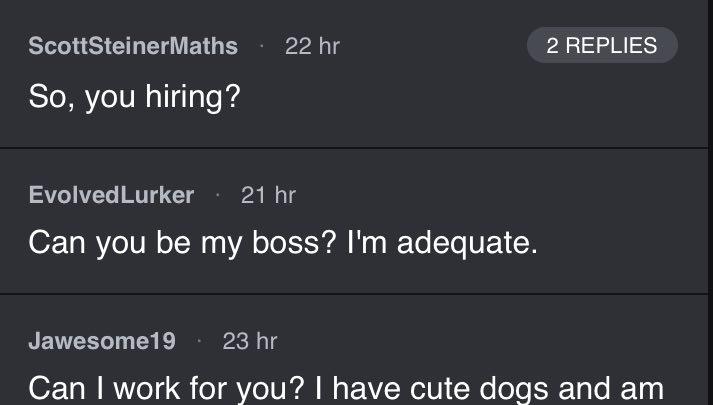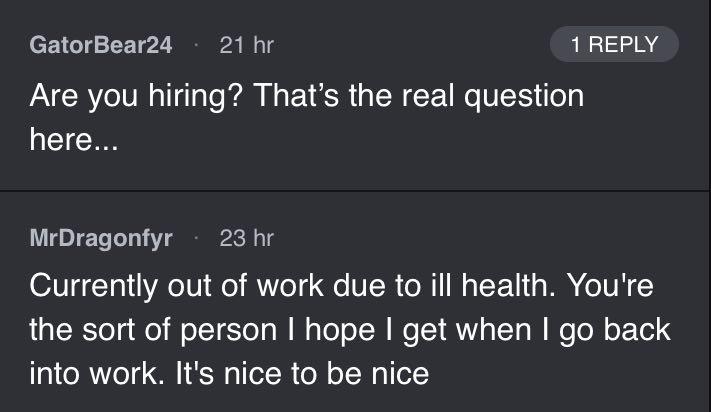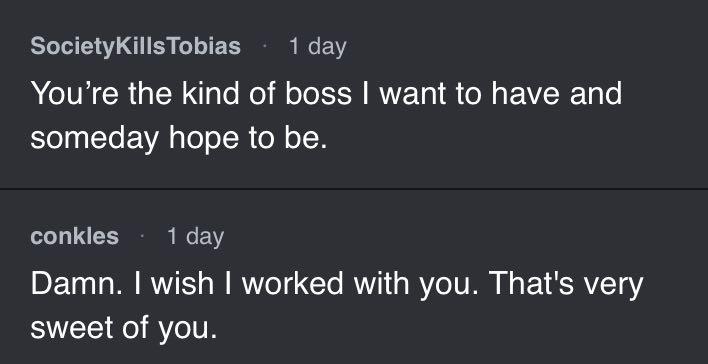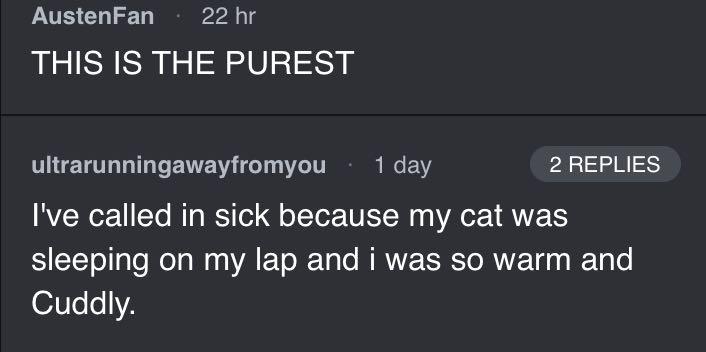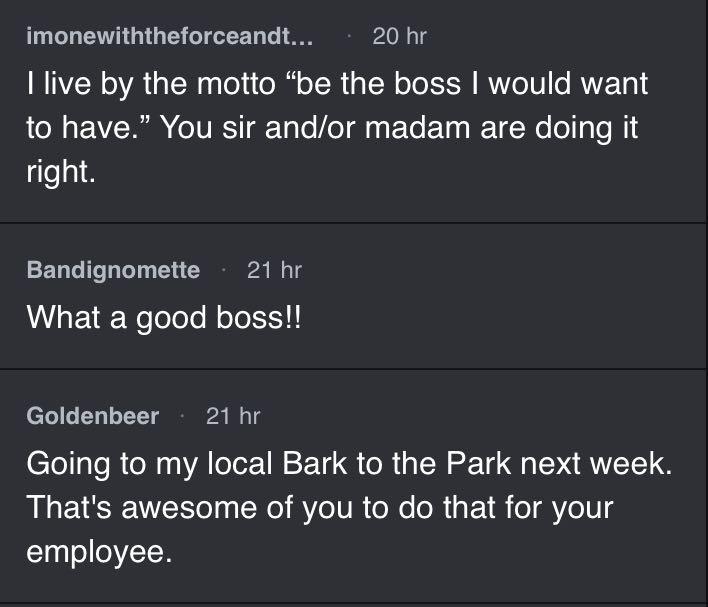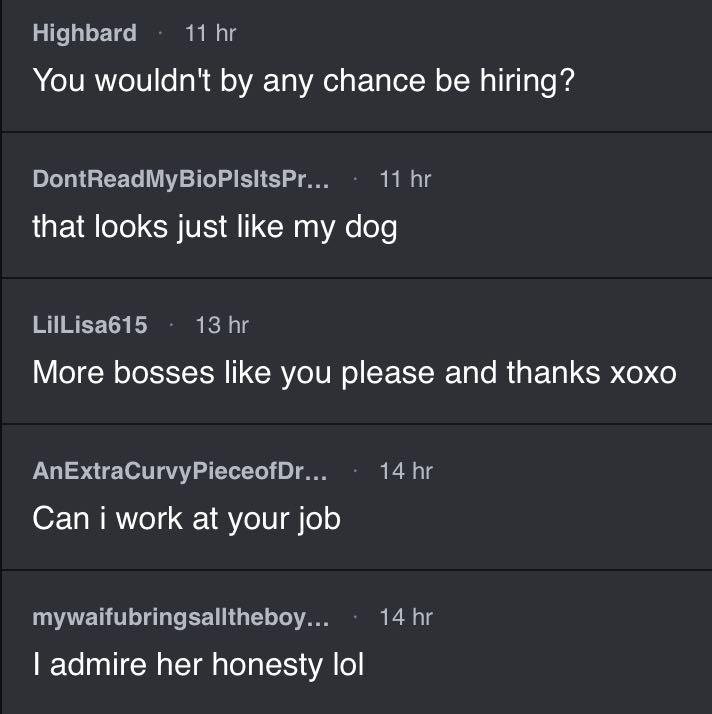 But there are also lots of people concerned for poor Miller, who has to cover Jenn's phones while she takes dog pics. There are also people who just generally seem mad that someone was nice to someone else? What's that about.





Relax. Just because your boss is a jerk, doesn't mean everyone's has to be.