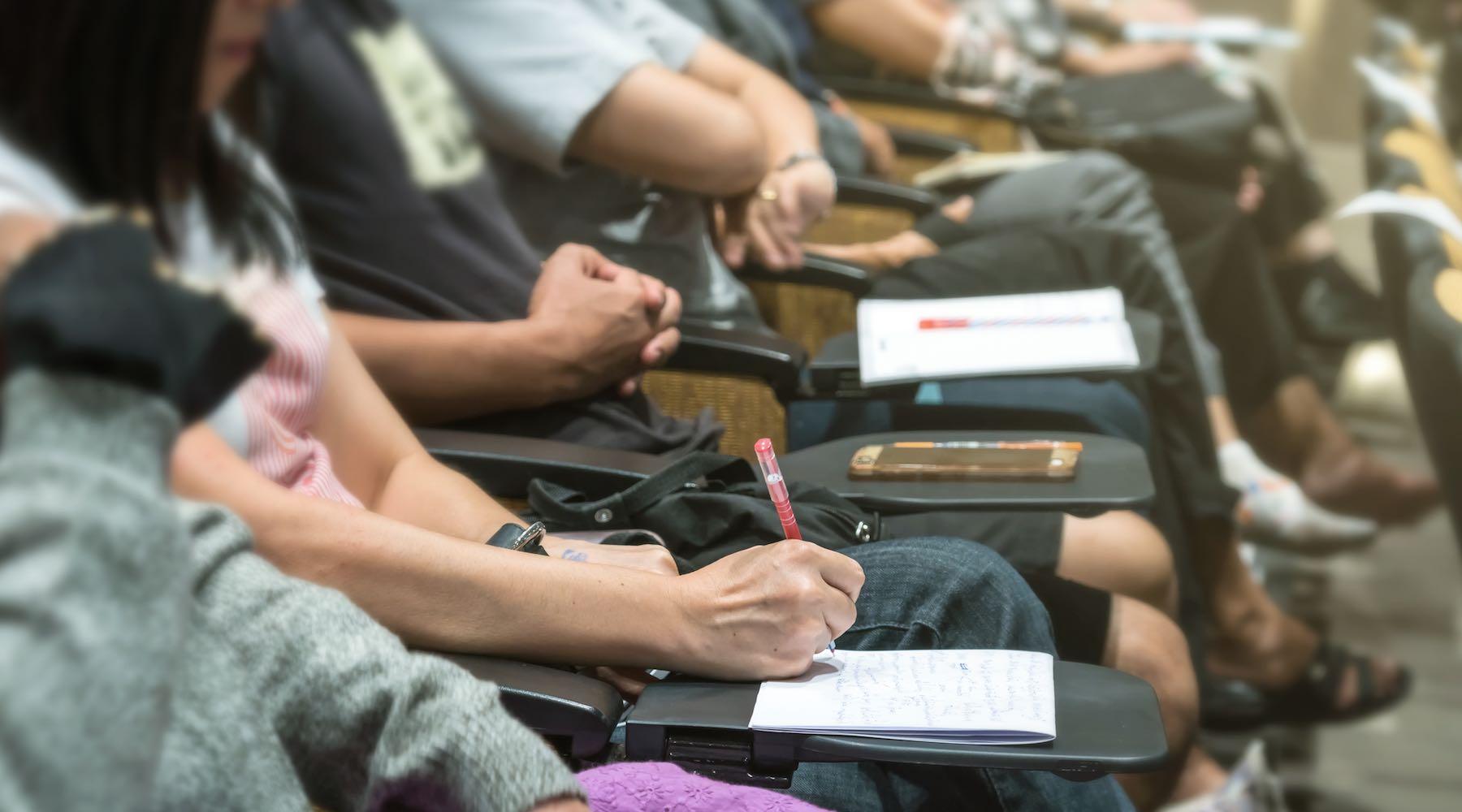 Man Shares Story Of How He Was Judging The "Foreign Guy" In His Class
By Aimee Lutkin
Thomas McFall, or @thomas_mcfall on Twitter, generally uses his social media account for jokes, but his recent post about misjudging someone in his classroom has people weeping extremely sincerely.
McFall explained in a series of tweets that he's been sitting in the same seat in his Management class every single day. He also always sits next to the same man, who he describes as a "foreign guy" who doesn't speak much English.
McFall admitted that he's been judging this man all semester (though he doesn't admit that part of that judgement likely comes form the man's rudimentary English and McFall's perception that he is foreign—he just says that he is annoying). Apparently, every time McFall has walked into class, the man has had all his belongings scattered across McFall's desk, where the guy knows he sits every day.
Until recently, McFall Didn't understand why this guy would do such a thing. Doesn't he know McFall is coming? But then one day he saw what goes on in the classroom before he arrives:
A lot of people are moved by the story because they've witnessed the xenophobia and racism faced by people who visit the United States without knowing perfect English:
Others shared stories of coming to grips with their own ignorance:
Some found it incredibly heartwarming, while others pointed out that McFall didn't really do anything except stop being an a-hole to the nice guy in his class who doesn't speak English well:
Some said it may seem like McFall didn't do much, but you never know how much something small will mean to people:
And overall, the story being shared and circulated so much means more people will consider how they perceive differences, and judge people based on those perceptions.
You never know who could be a friend if you just make the effort to understand them.