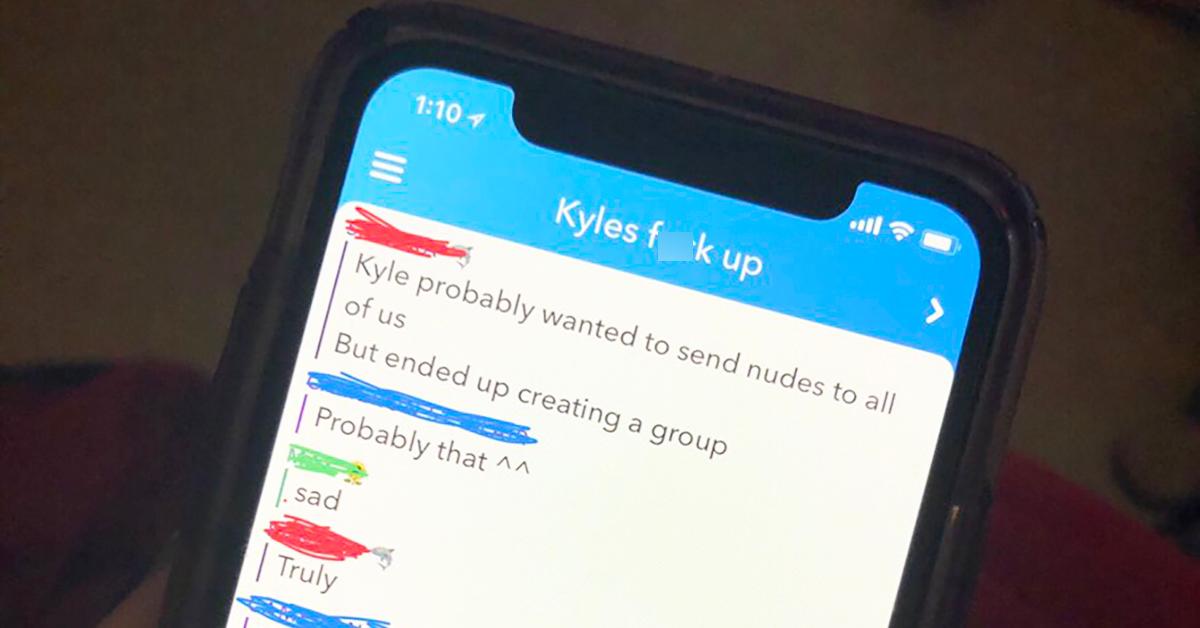 Women Troll Guy Who Accidentally Started Group Chat With All Of Them
By Mark Pygas
Guys, just a heads up. If you're going to talk to multiple women on Snapchat, don't make the mistake of creating a group chat when you're intending to send the same message and photo to those women. So many things can go wrong. And sure, it might take a little extra effort to same message over and over, we get it. But this will ensure that won't blow up your spot as the Snapchat lothario. Because Snapchat is not the most user friendly social media platform — even if it was created to send flirty messages that leave no trace behind. But now, there are receipts and women are catching up to the games guys are playing when it comes to flirting on a mass scale. So, again, don't make the mistake of creating a group chat when you're just trying to send the same message to multiple women. It will backfire.
That's what Kyle did. Don't be a Kyle. Or you could just flirt with one girl at a time — but then there wouldn't be this amazing Snapchat fail to marvel over.
Twitter user Elizabeth, aka @Springbreak2005, recently took to the social media platform to share the conversation that took to place after Kyle, a college student, accidentally invited a bunch of the women he was talking to into the same conversation.
They were gentle with Kyle at first...
And then it descended into craziness...
Looks like they won't be needing Kyle any more.
Unsurprisingly, Elizabeth's tweet went viral with over 100,000 retweets and 380,000 likes. And yes, we got a photo of the cute dog.
Some women missed out on the group conversation.
Let this be a warning to you all.
Hopefully he learns from his mistakes.