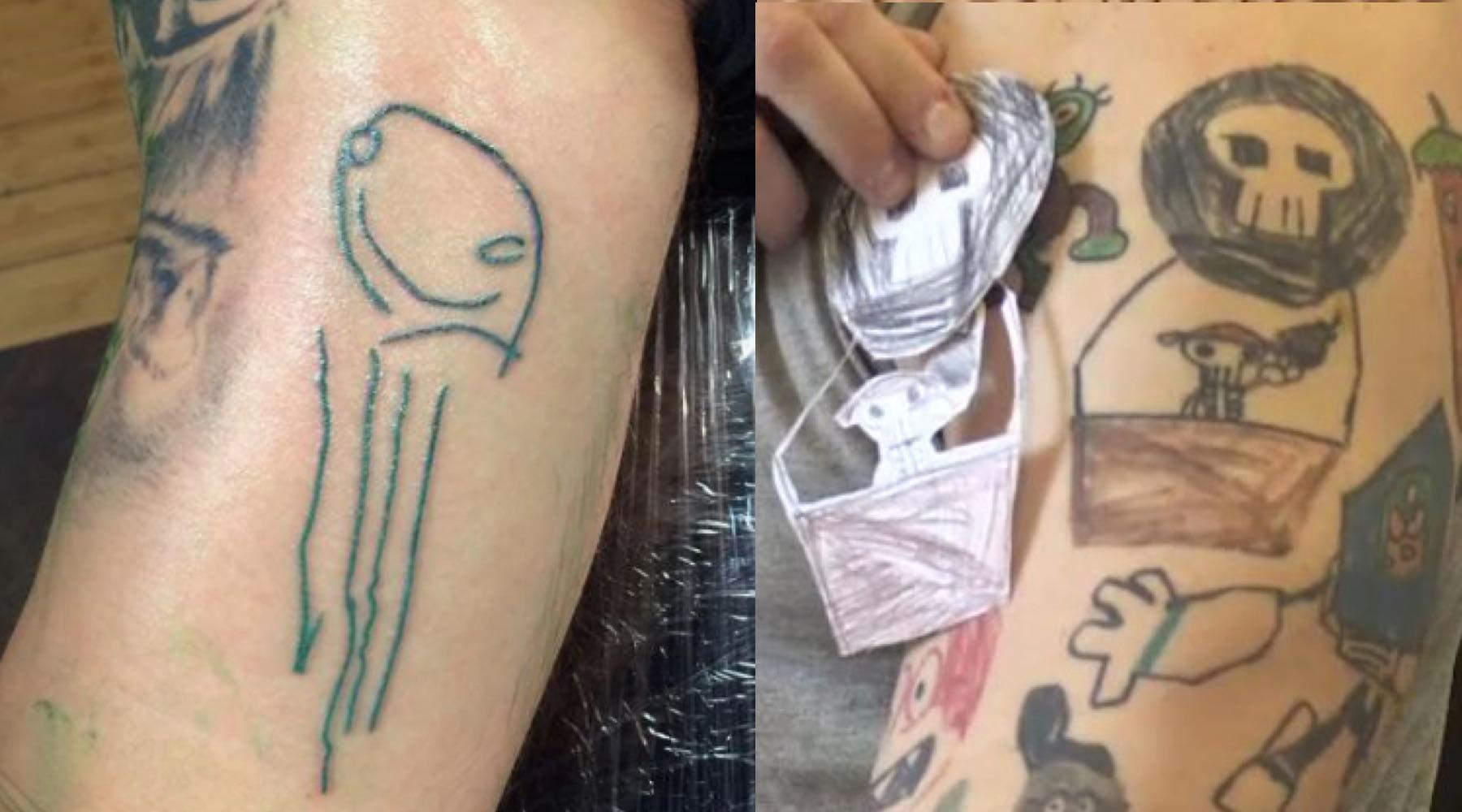 Parents Are Getting Their Kids' Doodles Tattooed And Folks Have Opinions
By Aimee Lutkin
Our time with our kids is so fleeting and precious. You want to document every little moment: with a Facebook post, with a frame, or perhaps with an indelible tattoo in your skin. Yes, parents are now convinced that getting a tattoo to commemorate your child's early years is a good idea — and they are going beyond the standard name or footprint ink.
CTV News interviewed parents in a Toronto-based tattoo parlor called Kitchener who were there to have their kids' drawings forever emblazoned on their body. And they love doing it! Think Angelina Jolie's wedding dress but instead of drawings sewn on fabric, they are etched into your skin with a needle and ink — and there to stay forever. We don't know about you, but we were no baby Picasso, so we don't blame our parents for just sticking our drawings up on the fridge for a few days. But art is in the eye of the beholder, right? So, to each their own.
It's actually a really popular fad:
And a great bonding experience for the brave moms and dads out there:
For some people, it's the perfect fit:
And can serve as an important reminder of their most beloved person in times of distance:
Maybe they cherished a special picture for years before making the commitment:
And a lot of people were totally on board with the idea:
But, um, a lot were definitely not:
There are some messed up kid's drawings out there, y'all. Great to support your kids, but try not to pick anything featuring murder or that accidentally looks like a penis.
Because your kid won't even remember drawing it one day, and you'll be looking at it the rest of your life.