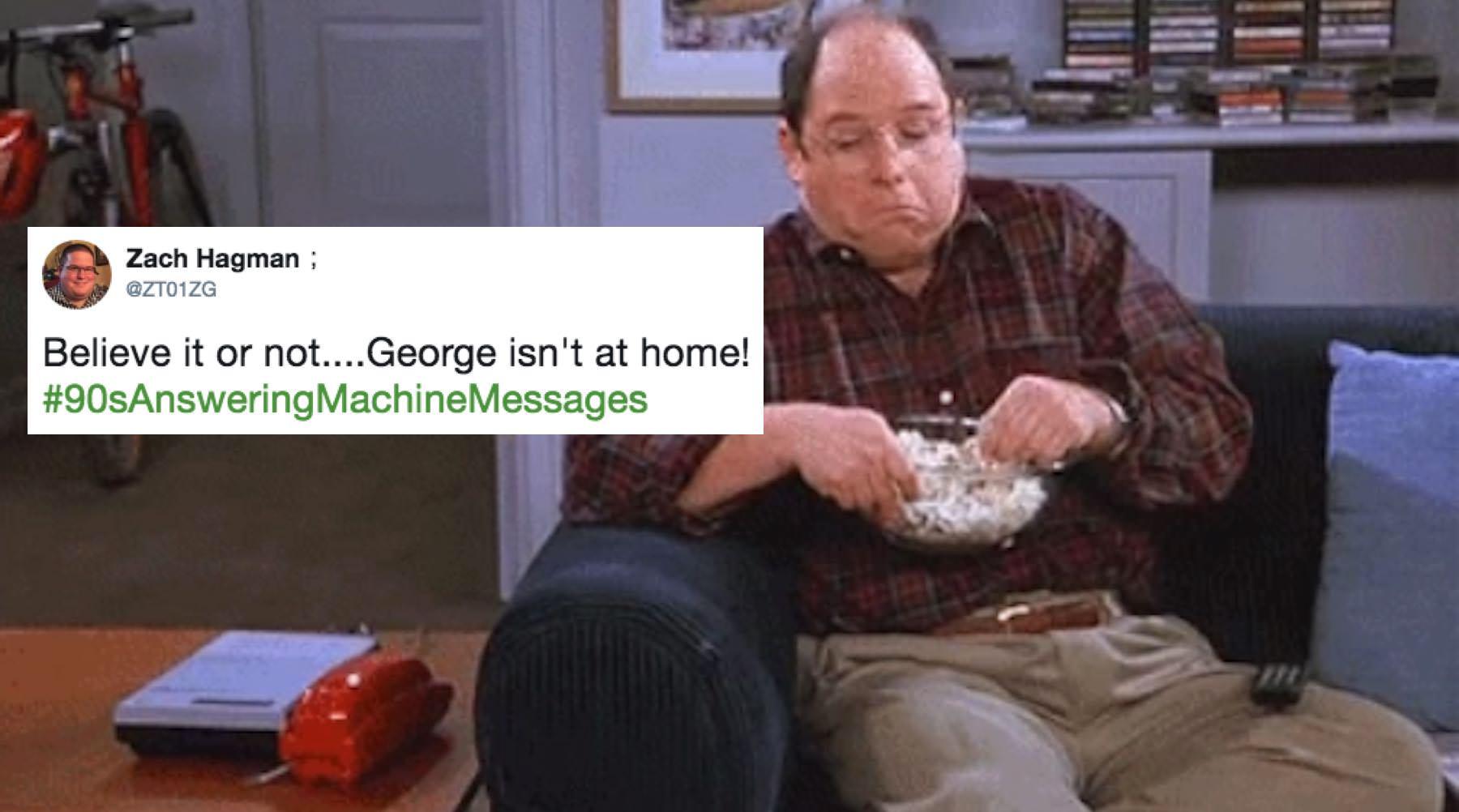 Everyone Is Having A Nostalgia Party Over Old Answering Machine Messages
By Aimee Lutkin
Remember answering machines? Of course you do. Basically every family had one with a cringe-worthy message recorded to inform all your family members and friends that you were not home. Some people had recorded messages featuring the entire family while others left the voice recording duties to mom or dad. Either way, that message is probably engrained in your memory and you can still recite it verbatim, even if you haven't had a landline phone in years. Today, people still have voicemail, but who really uses it. Seriously, just send a text or hang up. No one needs an audio reminder that you called when cell phones already show missed calls.
If you said "no" to the above question, you're too young, go away. Grow up a little. One day, the phone you're using to read this will make no sense either. You are probably also part of the group that doesn't remember a time before Netflix and binge-watching, and TBH, we feel bad for you.
But for the Olds, there's a new fun game called #90sAnsweringMachineMessages for you. It's pretty much what it sounds like. What's a message you would leave or receive on your old message machine? What did people get when they called you and no one answered? A ton of nostalgia that's what. From pop culture references to generic "leave a message and we'll call you back," these old school answering machine messages are GOLD.
You may know some of these:
Though some people are sharing more literally what their voicemail message actually was in the 1990s:
Others had a warning from the future:
They also referred to some specific other technologies time forgot:
But my personal favs now are the same as they were then:
If only someone would call...