A mom named Jamie Prescott in the United Kingdom has gone viral for her post about her 10-year-old daughter giving herself a chemical burn with deodorant spray.
According to Prescott, her daughter allowed someone to spray deodorant directly against her arm as long as she could stand it, as part of something called the "Deodorant Challenge." This resulted in a chemical burn that is still healing three weeks later, and which she says may require a skin graft.

I seldom rarely do this, but on this occasion, I would like this post spread wide and far.....For any parents who have children, please, please sit them down and show them these pictures.....These are the damaging results of something known as 'The Deodorant Challenge' which is currently doing the rounds in Yate and literally involves spraying deodorant on to someone else for as long as possible.....
It's that simple and results in severe secondary burns. The pictures below are that of my Year 10 daughter's arm THREE WEEKS ON which may still as yet require a skin graft.....
The photos are truly horrifying: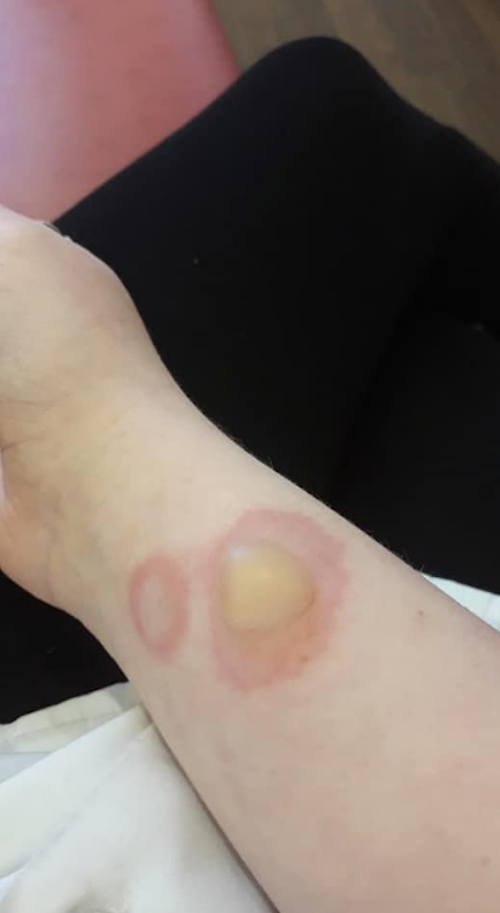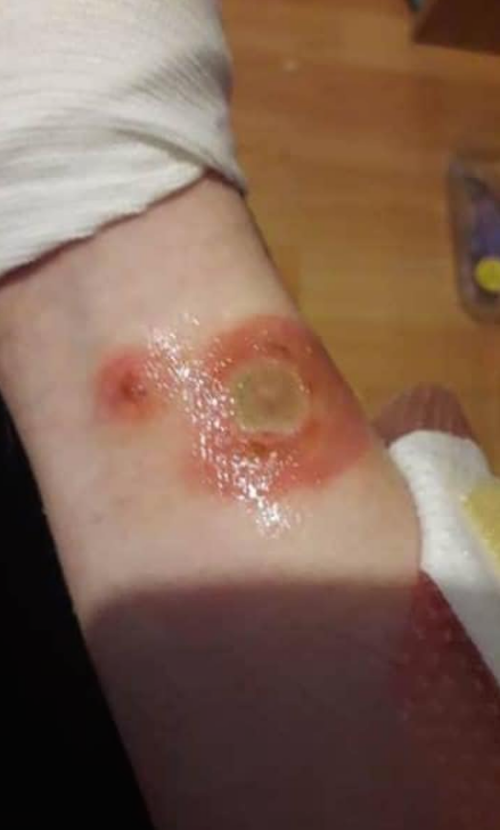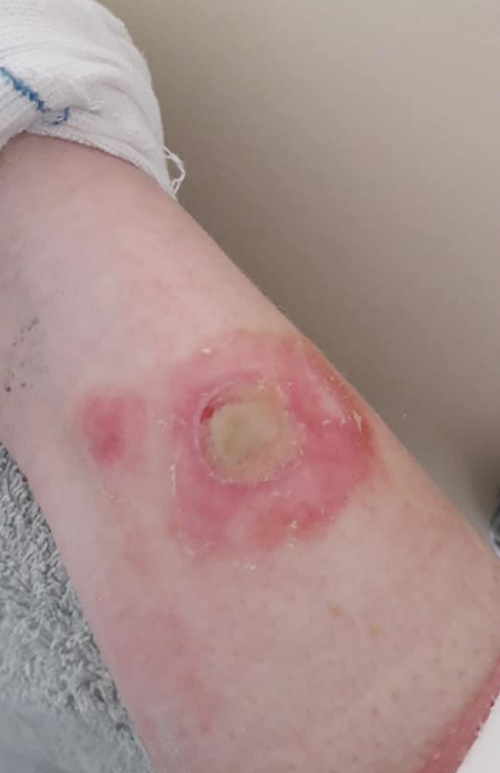 Kids and many adults don't realize that chemicals can give you burns as severe as a burning fire. Though Prescott's daughter likely knew the deodorant would hurt (that's why the word "challenge" is in there), she probably had no idea how serious the consequences could be.
The commenters on Prescott's Facebook post shared their own stories of the "Deodorant Challenge" which has apparently existed in some form or another for a long time. People just still haven't learned their lesson:
But lots of people are still blaming the children, and our perilous modern times:
Yes, if there's anything kids are known for, it's making sensible decisions when their peers are demanding they do something.
It's good to get the word out there about the potential consequences of the Deodorant Challenge, even if it seems to be something that's been happening every since spray-on deodorant was invented. It's not worth it, kids!