People Are Calling Out Kat Von D After She Said She's Raising Her Child Vegan And Without Vaccinations
People are calling out Kat Von D after she said she's raising her child vaccine-free.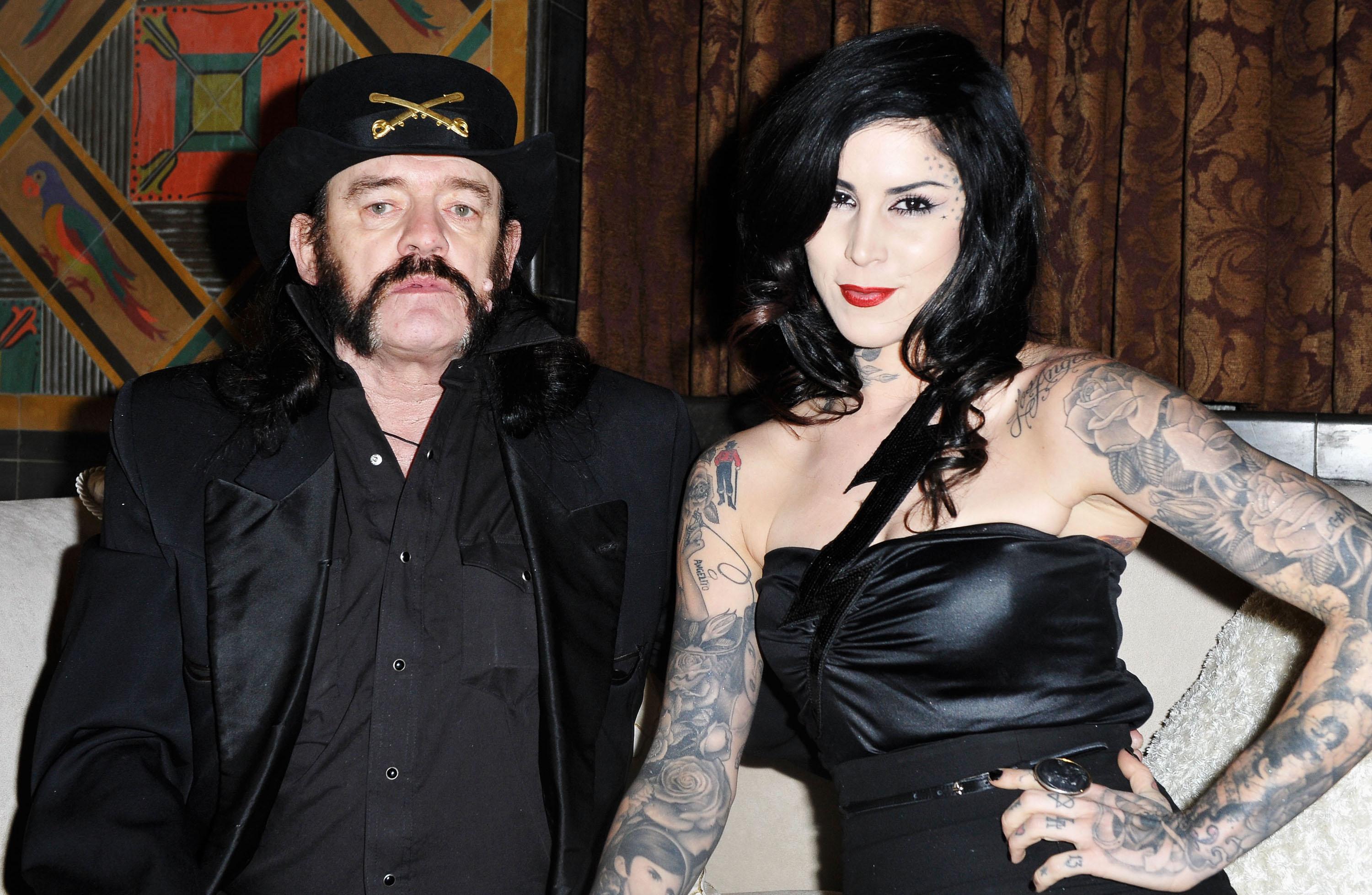 You might be familiar with Kat Von D, a tattoo artist and television star who eventually started her own extremely popular makeup company branded towards the goth girl in all of us. She is also recently married to fellow goth, Rafael Reyes. They are soon expecting a child together.
Article continues below advertisement
Kat Von D has over 12 million followers on Instagram, so people were pretty shocked and horrified when she broadcast her intentions to not vaccinate her baby. Anti-vaxxers, a few of whom are well-known celebrities like Jenny McCarthy, have been promoting the idea that vaccinations are dangerous and cause autism, and have discouraged people from getting doctor-recommended treatment. This means that diseases that have been all but eradicated, like polio and the mumps, have been on the rise again.
The issue is that we depend on one another for herd immunity. The fewer people in a group who are susceptible to a disease, the less likely there is to be an outbreak. And there are people who medically cannot have the vaccine or who have a compromised immune system that makes them vulnerable. We get vaccinations to keep ourselves and other people safe.
Article continues below advertisement
In a long post on Instagram, Kat Von D talks about receiving tons of unsolicited advice. She also drops the no vaccinations things pretty casually in the middle:
Article continues below advertisement
I knew the minute we announced our pregnancy that we would be bombarded with unsolicited advice.
Some good and some questionable - unsolicited none the less.
I also was prepared for the backlash and criticism we would get if we decided to be open about our personal approach to our pregnancy. My own Father flipped out on me when I told him we decided to ditch our doctor and go with a midwife instead.
Article continues below advertisement
If you don't know what it's like have people around you think you are ridiculous, try being openly vegan. And, if you don't know what it's like to have the entire world openly criticize, judge, throw uninformed opinions, and curse you - try being an openly pregnant vegan on Instagram, having a natural, drug-free home birth in water with a midwife and doula, who has the intention of raising a vegan child, without vaccinations.
My point being: I already know what it's like to make life choices that are not the same as the majority. So your negative comments are not going influence my choices - actual research and educating myself will - which i am diligently doing. This is my body. This is our child. And this is our pregnancy journey.
Article continues below advertisement
Feel free to follow me on here if you like what I'm about - whether it's tattooing, lipstick, Animal Rights, sobriety, feminism, ridiculous gothiness, black flower gardening, cats, or my adorable husband. But if you don't dig a certain something about what I post, i kindly ask that you press the unfollow button and move the fuck on.
So before anyone of you feel inspired to tell me how to do this, I would appreciate you keeping your unsolicited criticism to yourself. More importantly, for those who have amazing positive energy to send my way, I will gladly and graciously receive it with love! X
Article continues below advertisement
Oddly, people aren't just moving on. They're boycotting her products and expressing their disgust:
Article continues below advertisement
Article continues below advertisement
Article continues below advertisement
One particularly pissed off person is fellow make-up entrepreneur Caroline Hirons.
Hirons has had firsthand experience with how these resurgent illnesses are hurting people, because her 23-year-old son came down with the mumps and battled for his life. She shared pictures of his time in the hospital and his recovery.
Article continues below advertisement
Article continues below advertisement
When our son was rushed to the emergency room last summer in a convoy of two ambulances and four paramedics (they sent for the main team because Dan was so dehydrated that the initial paramedic couldn't find a vein), he had a raging fever and was hallucinating. He couldn't see us when we were leaning over him. He felt his body shutting down.
The team worked on him for over 15 minutes in the ambulance before they were cleared to 'move off'. When we arrived at the hospital they immediately quarantined us and put him in critical care. Four IV drips. For 48 hours. He spent a week quarantined in the critical care unit - in the dark, because the crushing migraine he had for three weeks would not leave, even with morphine. His fever took a week to come down within normal range, even with the best of modern medicine available.
Article continues below advertisement
At the time he was a 23 year old man, fitter than most, who played football for approx 4 hours a day. Mumps felled him. He lost over two stone in weight. Without intensive medical intervention he would not be here. Now imagine he was a baby. Or someone with a compromised immune system. When I see people like @thekatvond using their platform to promote raising her unborn child 'without vaccinations', I want her and the drones of ill-advised people underneath, including @kandeejohnson to see and know that this is the reality of 'benign diseases'.
You have the absolute unbelievable arrogance of a 'choice', because the rest of us responsible people/parents DID vaccinate. These diseases were almost gone, now they are back because some people think they know better than all the scientists, physicians and specialists in modern science. As I said in my post last year, vaccinate your kids. Or keep them the hell away from mine. (I took endless pictures of Dan in hospital to keep Jim up to speed as he had stayed home with our younger, traumatised kids. Dan gave his full permission for me use the picture and tell the story in detail. He's our hero. And no, I am obviously not talking about you if you are unable to have the vaccines. You are who the rest of us should be trying to protect.)
Article continues below advertisement
As Hirons points out, things were touch-and-go for her son, who had been in strong health and who was a full-grown adult, not a child, when he got mumps.
Other people have also taken to social media to share their experiences, and point out that a fear of having children with autism, which is incredibly ableist to begin with, may lead some parents to have kids who are vulnerable to illnesses that can leave them severely impaired.
Article continues below advertisement
Twitter user Elsa Sjunneson-Henry shared that she is deaf and blind because she had rubella as a child:
Article continues below advertisement