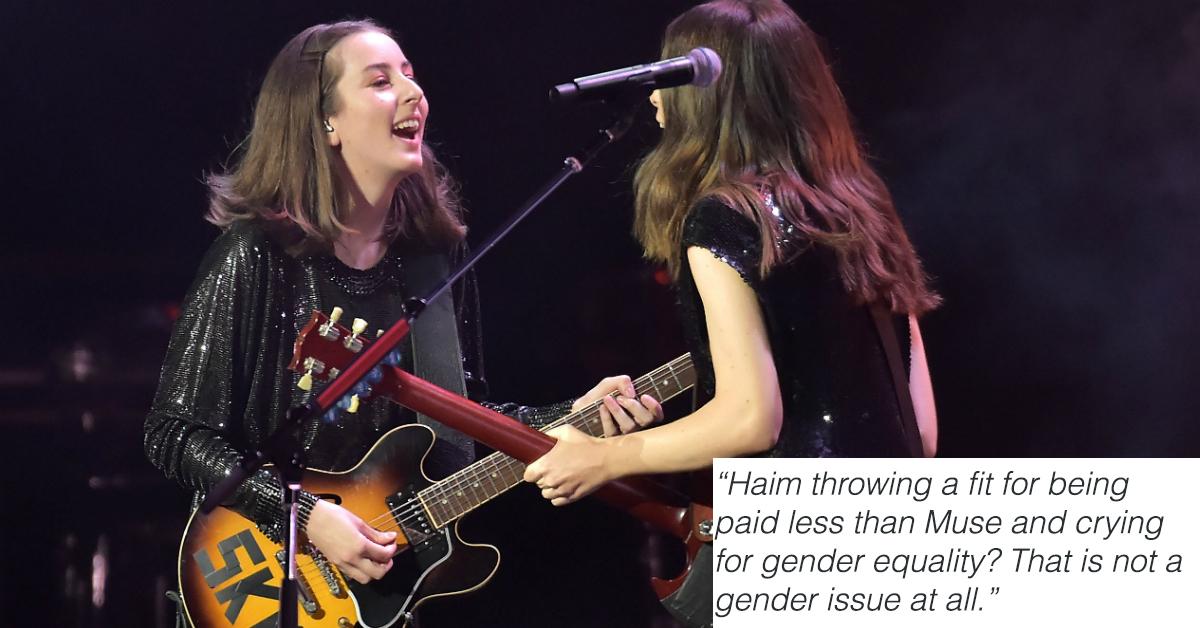 Band Sparks Debate On Gender Pay Gap In Music Industry After Firing Their Manager
By Mustafa Gatollari

Updated
A recent law in the UK stipulates that companies with more than 250 employees are required to reveal gender and wage gap data between all of its workers, and there have been some troubling findings as a result. It confirms the wage gap still exists, despite some companies faring better than others. (Sony Music UK, for example, shared a less than 5% wage gap).
Transparency is the first step in identifying which industries need to address the gaps in pay between genders, which is why many industries with murky and hush-hush compensation policies are so difficult to handle. Like music festivals.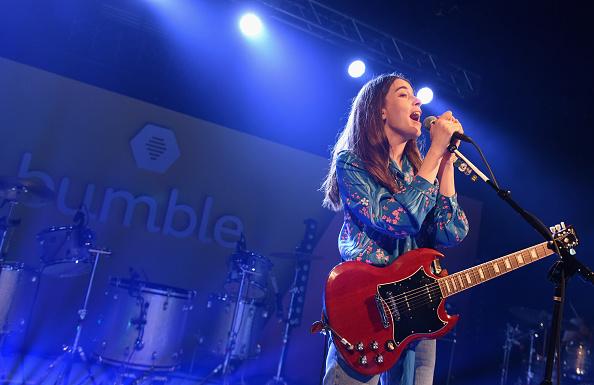 This inevitably leads to "unknown" bands being paid less than headlining acts, and at some festivals, nothing at all, for the chance to share a stage with a band that has a huge following. Which is a problematic payment structure to say the least, and could deter many burgeoning new acts who often lose money for a chance to pursue their art. Combine that with the staggering gender-wage gap issues in the music industry, and for artists in general, and it's not difficult to imagine new, female musical acts losing out on a lot of potential earnings.
The payment structure of music festivals and the wage gender gap became a hotly contested issue on social media when HAIM revealed they fired their booking manager after learning they received 1/10th the amount of a male act at the same festival.
In an interview with Italian magazine, Grazia, Danielle Haim, one of the three sisters who makes up the quartet revealed a familiar struggle that many up-and-coming musicians face when playing festivals with well-known headlining acts:
"We had been told that our fee was very low because you played at the festival in the hope you'd get played on the radio."
"We didn't think twice about it, but we later found out that someone was getting paid 10 times more than us. And because of that we fired our agent."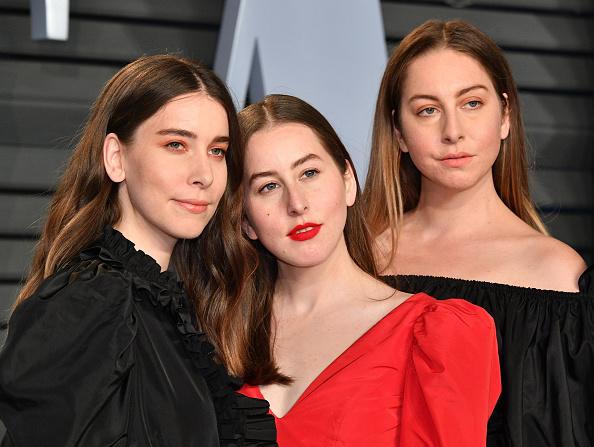 Festivals typically compensate bands with larger followings and a record of consistently high-volume ticket sales more money — even if the acts haven't put out new music in a while.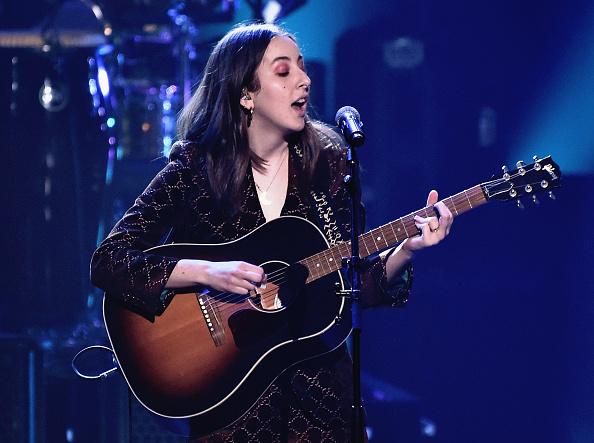 The Smashing Pumpkins were set to receive $1.27 million for four shows played at the 2015 Soundwave Festival in Melbourne, Brisbane, Sydney, and Adelaide. Soundgarden was slated to make $2.1 million, Slipknot, $1.65 million and Faith No More: $750,000.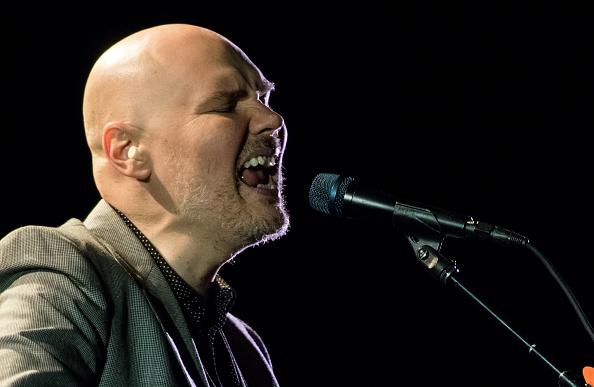 This study analyzed 600 chart-topping hits from 2012-2017. 22% of the songs were performed by female artists, 12% of them were written by women and a dismal 2% were produced by women. The music business beast, from all accounts, is heavily dominated by men.
When it came to the comments regarding HAIM's festival fees, many of the comments centered on whether or not the band should've expected to be paid as much as Muse.
Some claimed that HAIM firing their agent without revealing the name of the band they were getting paid less than doesn't mean they were earning less because they were female, but because the other band may have been considered a "bigger" draw.
Others are saying that HAIM firing their manager for being paid less at a festival isn't a "gender issue at all" and more of a question on which band will bring in crowds.
Some argued that HAIM's demand for fairer pay is less about the economics of music festivals, and more about equality for hard working artists.
HAIM, formed in 2007 was nominated for a "Best New Artist" distinction in 2015 and had two top ten billboard albums with "Days are Gone" and "Something to tell you" in 2013 and 2017 respectively. The band has sold some 330,000 albums worldwide (accounting for CD sales, digital downloads). As of this writing, HAIM accounts for 1,806,293 monthly listeners and their top 10 most popular tracks were played a collective 245,293,775 times.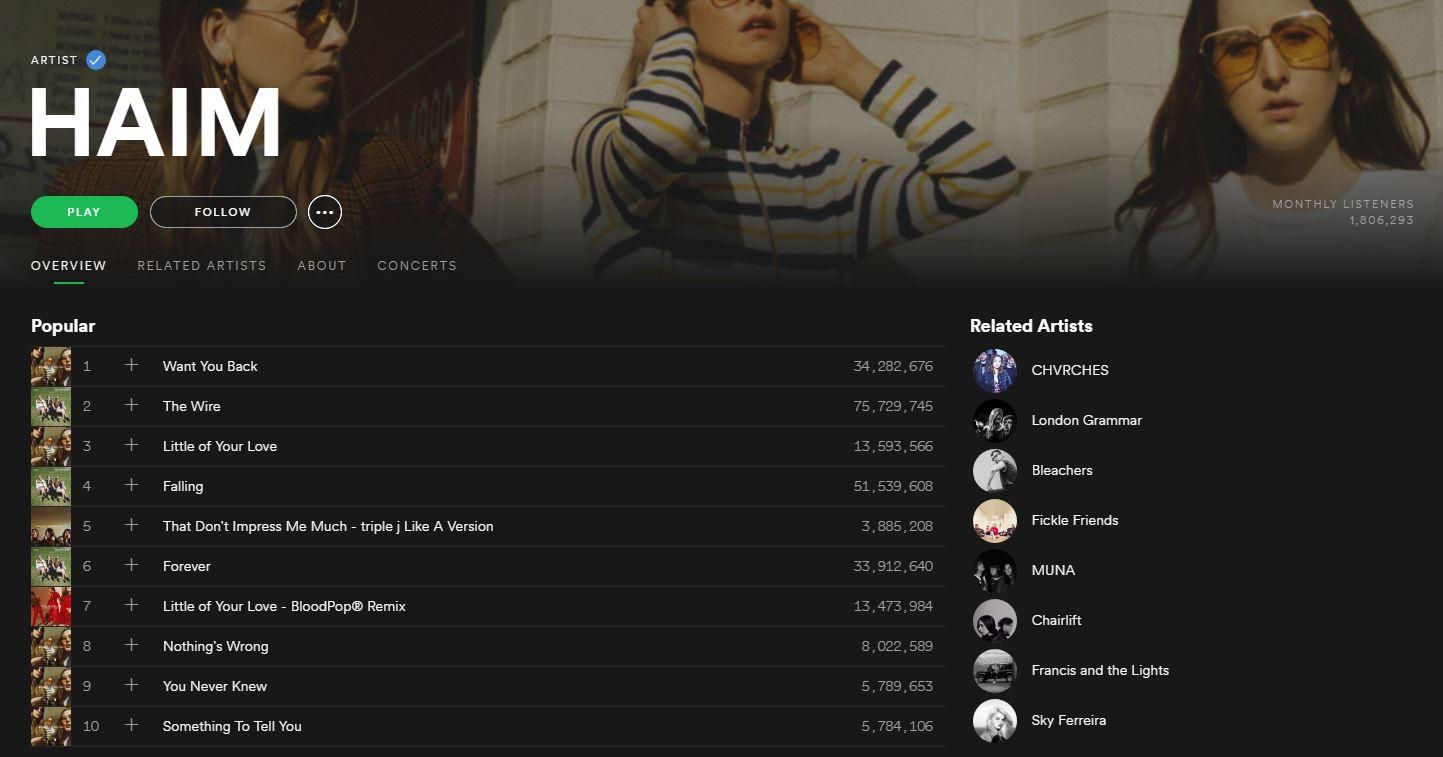 Muse, formed in 1994, has 4 Grammy nominations and 2 wins for Best Rock Album for their 2016 Drones and The Resistance. They've sold over 20 million records and have been featured in major studio film soundtracks, most notably the Twilight films. They currently account for 6,452,400 monthly listeners on Spotify and their top 10 tracks were streamed 812,750,854 times. They also are the first band to sell-out the newly renovated Wembley Stadium, which has a 90,000 seating capacity.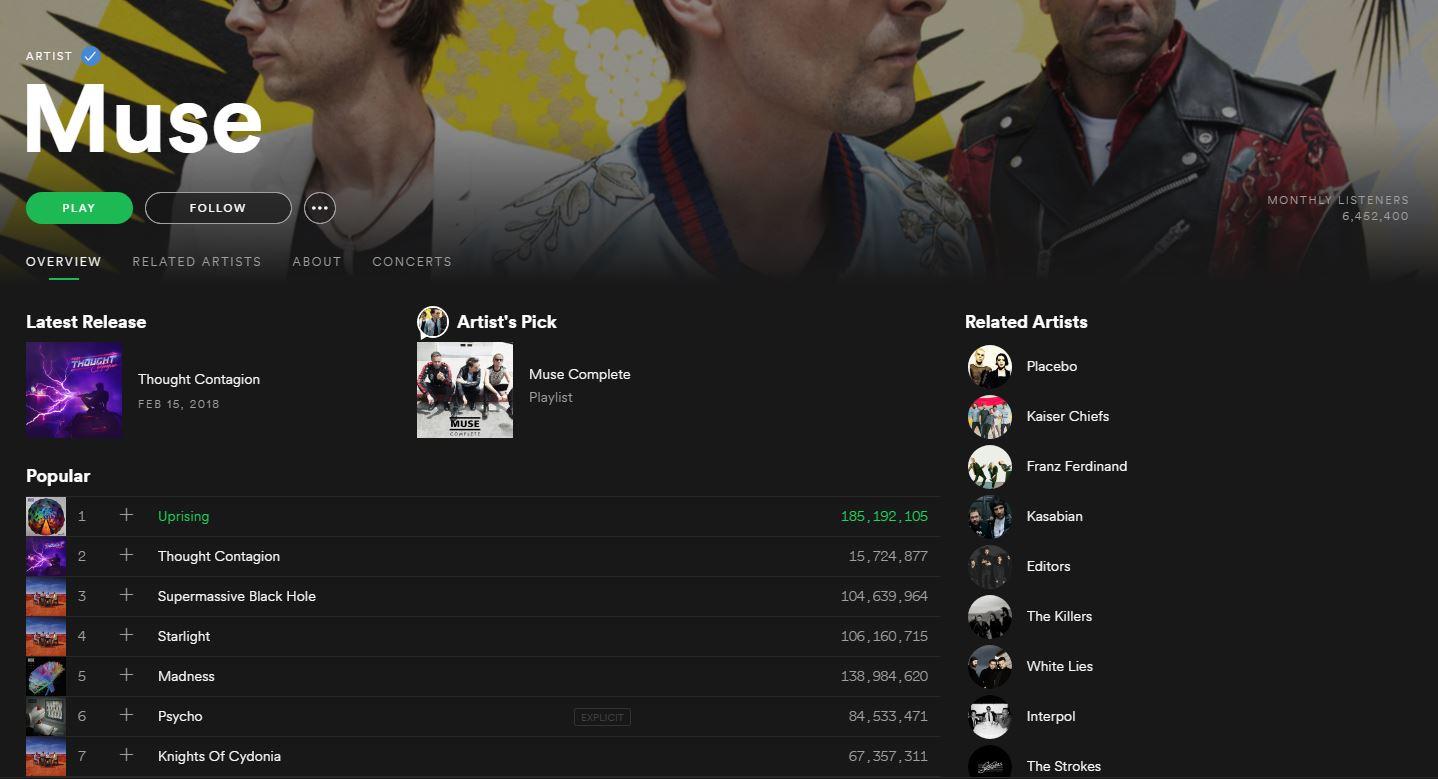 HAIM will share the stage with Muse at the end of June at Rock in Rio festival.