Professionals Are 'Ghosting' On The Job And Employers Are Struggling To Keep Up
People are taking ghosting from the dating apps to their workplace — and just failing to show up.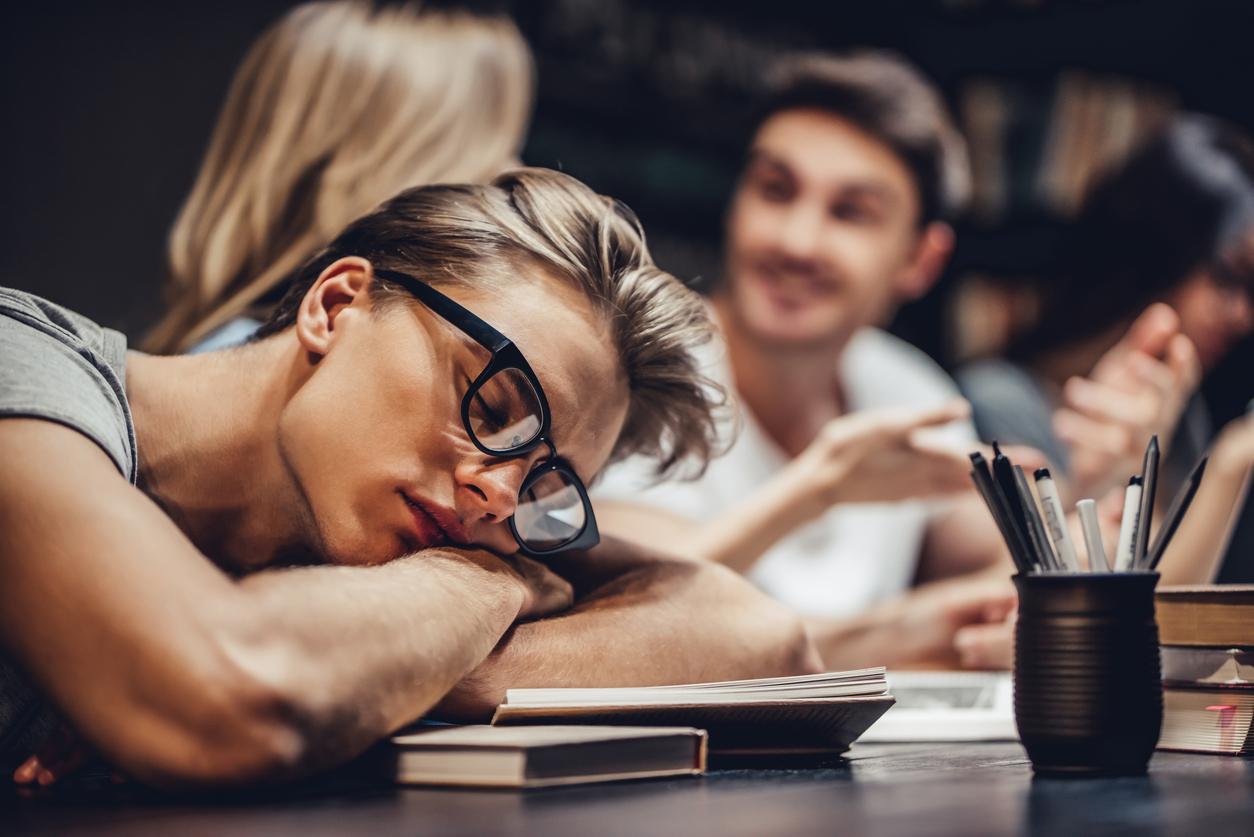 A phenomenon we've heard a lot about in the dating world has infiltrated the workplace: ghosting.
Article continues below advertisement
What is ghosting, you ask? If you are actually asking, you're a lucky soul. Maybe it's never happened to you, or maybe you just didn't know what to call it, but ghosting is when someone just disappears on you. No call, no email, no goodbye and absolutely no explanation.
It's a pretty horrible feeling to get ghosted on, and it's no longer something people only risk when it comes to love. According to trending discussions on Linkedin, it's become a problem for recruiters and agencies as well. But most people seem to think it's a bit different when it happens at work than when it happens in a relationship.
Article continues below advertisement
Writer Chip Cutter wrote about the new behavioral issue, saying that employers still don't really get it:
Article continues below advertisement
"More professionals are 'ghosting' at work, infuriating companies. As labor markets tighten, recruiters and hiring managers say they're experiencing a surge of workers no-showing interviews, or accepting a job only to never appear for the first day of work, giving no reason. Some employees are even quitting by walking out and saying nothing."
Hmm, that doesn't sound very professional at all! The response from Linkedin users has been mostly affirmations. A number of recruiters jumped in to comment that they'd encountered this exact thing.
Article continues below advertisement
Krista M. Keiser wrote, "I've witnessed this first hand with a long term employee. It's mind boggling how someone can just disconnect from a workplace they have been with for a few years. What about needing a future job reference?
"How does one explain that time gap to their next employer if they aren't listing the position they ghosted? It's mind boggling to me. Is it a generational trend? I am seeing it more with the 20's crowd. What are others' experiences here?"
Article continues below advertisement
One recruiter, Ramona Rivere wrote that the same thing happened to her, even after the prospective employee had signed a contract and done all their paperwork accepting a job.
"I had this happen a few weeks ago. The candidate accepted the job, signed the contract filled out all the on-boarding paperwork then two weeks before start, the candidate refused to respond to any of our phone calls, texts and emails. I had spent hours on the phone and in email communication with this candidate. I still do not know what happened with the candidate."
Article continues below advertisement
People refuse to start jobs by ghosting, but they also use ghosting as a way to quit, according to commenter John Lewis.
"A client of mine was concerned over an employee who didn't show up on a Monday," he wrote.
Article continues below advertisement
"She had been with the company for 2 years. Later that afternoon, the employee posted a picture of herself on a beach with the text 'just living life.' I guess that was her giving notice. The bottom line is that there are no consequences for this type of behavior. The girl I mentioned will probably get another job."
There seems to be some debate about this being a generational issue—this is a good era for people on the job hunt. Some younger people are getting multiple and competitive offers, and they weren't in the workforce during the recession. They don't feel the same pressure to take whatever they can get.
Article continues below advertisement
There is also the idea that ghosting as an idea has infiltrated from the youth because of the dating scene: Tinder has taught us how to get out of things and to never deal with awkward goodbyes.
But young people online are saying this new trend is just a taste of employers' own medicine:
Article continues below advertisement
Article continues below advertisement
Article continues below advertisement
According to Cutter's story, this is a pretty good guess. He interviewed Peter Cappelli, a management professor and director of Wharton's Center for Human Resources, about where this kind of employee response is coming from.
"I think they have learned it from the employers," said Cappelli. "Employers were notorious for never getting back to people, and only letting them know what was going on if it turned out they wanted them to go to the next step.
Article continues below advertisement
"The employers have been far worse about this than any of the job seekers."
Beneath all the comments from recruiters are both employees and even stated business owners who agree. Corporate America has had the upper hand for a while now, and with the lack of things like health insurance or other benefits, many think it's no wonder there's no loyalty.
Article continues below advertisement
"Companies have been ghosting for a while now," writes managing director Tim Hawkey. "Recruiters treating candidates with no respect whatsoever. Having a great interview and then never returning candidates' emails. You reap what you sow."
CEO Luana Santos agrees, writing, "All of a sudden there's greater opportunity elsewhere. Nicer compensation, employees thinking of treating their employees well... So current work struggles, bad politics, and rude superiors aren't something they are willing to put up [with] anymore. It's good to notice and wonder why, because then we can evaluate these factors and make changes."
Article continues below advertisement
If your employee walks out and doesn't care what you think about it, you know what you did.