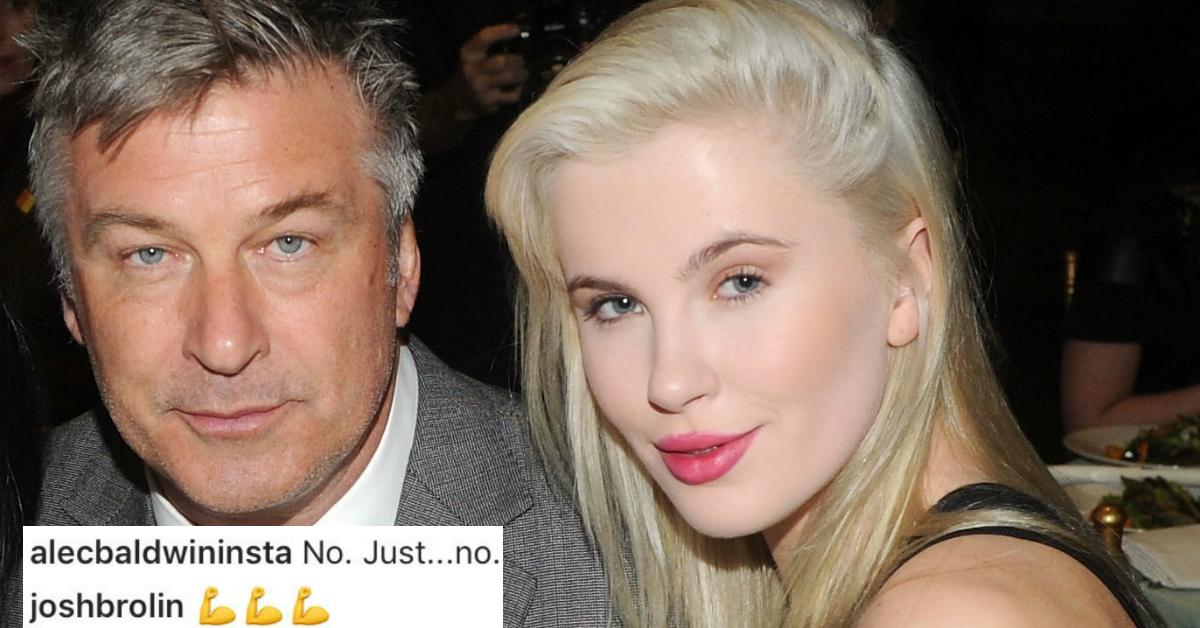 Alec Baldwin's Reaction to His Daughter's Instagram Photo Is Every Dad
There are some facts of like that are just immutable. Chocolate and peanut butter are a delicious, if not heavy and decadent, union of perfection. Laugh tracks in sitcoms were created by the devil to trick us into laughing at things that aren't funny. And dads will be super protective of their daughters.
Article continues below advertisement
Now there are far too many instances where this overprotection borders on abuse — where parents micromanage every detail of their child's life, especially girls, and rip them of their sexuality. Baggy clothes, no makeup, strict curfews and double standards because "boys are trash."
But then, there are some instances where dads are just being dads, because it's weird for any parent to see their kids all grown up. For Alec Baldwin, it's a photo that his daughter Ireland uploaded to Instagram that's giving the 30 Rock star grief.
Article continues below advertisement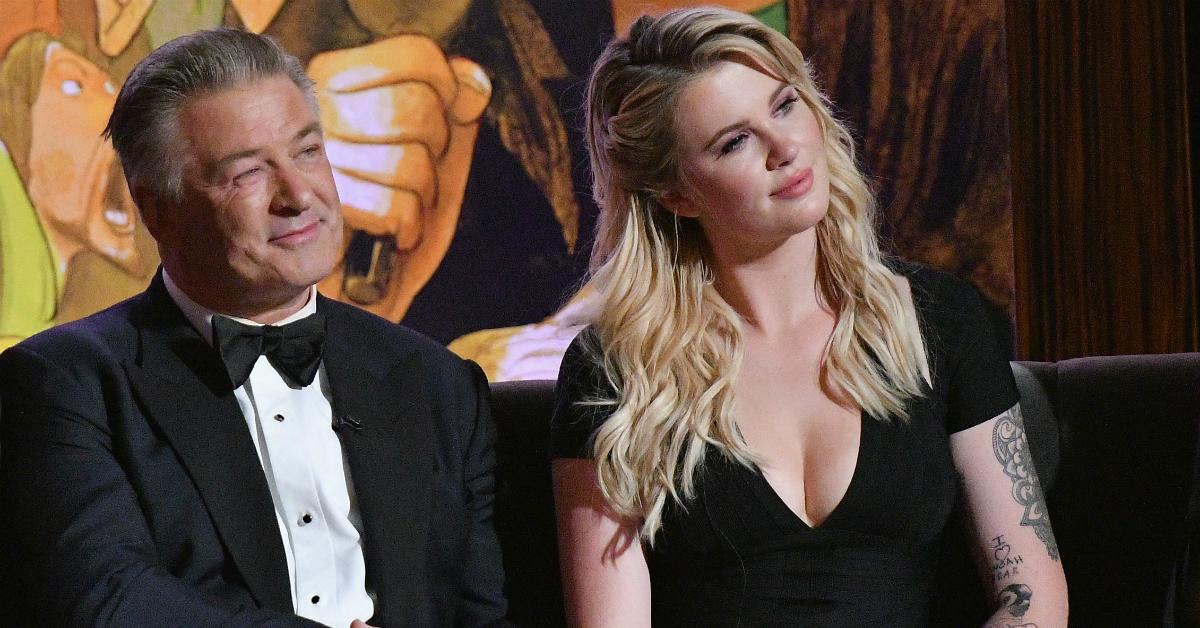 The 22-year-old model recently posed bare for a PETA advertisement, following in her mother Kim Basinger's footsteps, after the actress posed for a similar ad back in 1994.
Article continues below advertisement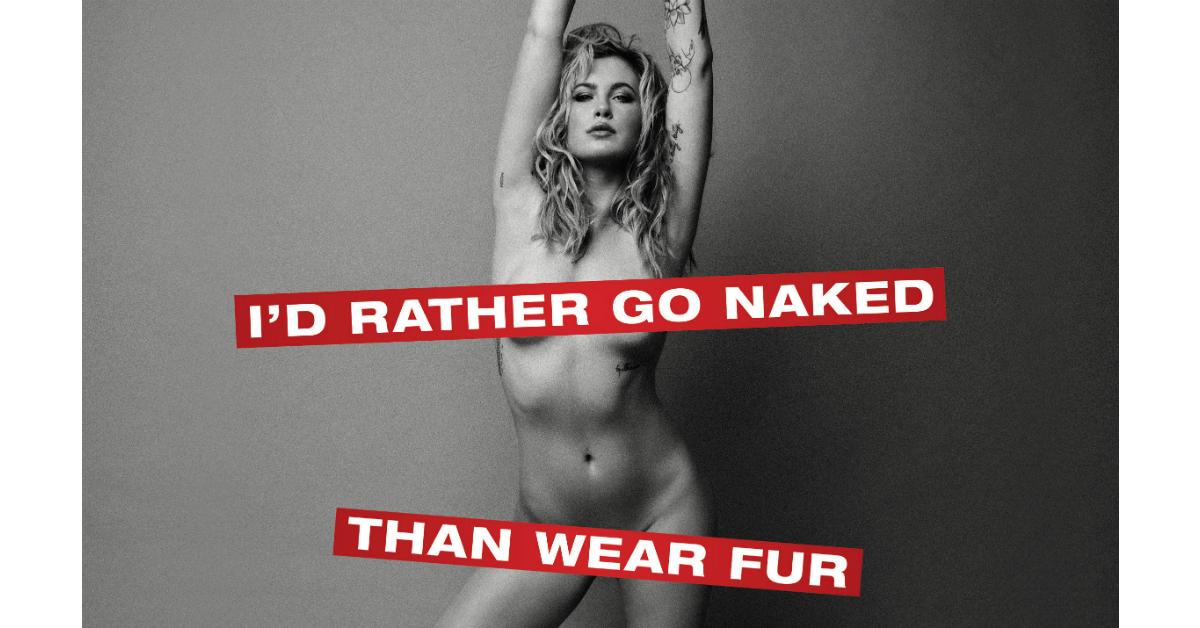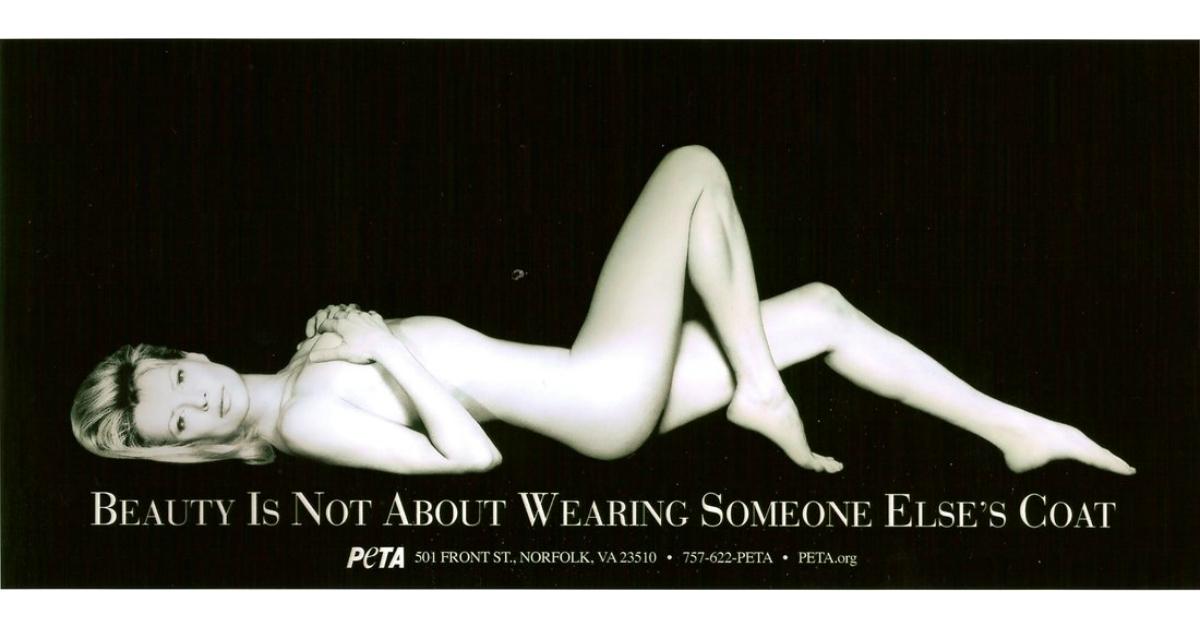 Article continues below advertisement
But there's something about being nude in a black-and-white photoshoot decrying the treatment of animals that doesn't seem as bad for a father to see than, oh, I don't know, sitting on a motorcycle hitting a booty-pop pose and not wearing pants.
Article continues below advertisement
Alec Baldwin immediately took to the comments section of the post to express his disapproval of the photo in the only way he could, by just "noping" out of the entire situation entirely.
Article continues below advertisement
Josh Brolin, who I'm assuming is friends with the Baldwins, posted a bunch of flexing arms in response to the photo, which somehow makes the whole thing even more awkward/awesome.
Ireland's been very vocal about the pride she takes in her body. In a previous Instagram post, she said that she loves her pale skin and tattoos that she doesn't want to be photoshopped into oblivion and won't kill herself over the fact she isn't "stick thin."
Article continues below advertisement
And while it's great for her that she's celebrating her body, her father is clearly feeling the pain that any other father would upon seeing his daughter posing provocatively online. Ireland shouldn't feel too embarrassed by her father's Instagram comments, because her dad isn't the only celebrity parent making their kids face-palm out there.
Article continues below advertisement
David Beckham couldn't help but put his son Brooklyn on the spot by posting this hilarious pic of him chilling with what looks like a full-sized leprechaun.
Article continues below advertisement
And then there was the time that the legendary English soccer player/model/cool guy extraordinaire popped up in one of his son's Instagram videos when he celebrated the fact he hit 1 million followers on his mother's birthday.
Article continues below advertisement
Zoe Kravitz engaged in some communal cringe with Steven Tyler's daughter Chealsea after a wardrobe malfunction left Lenny Kravitz baring all on stage. What made the situation so much worse was when Steven "congratulated" Lenny on his package...and everyone in the news covered it.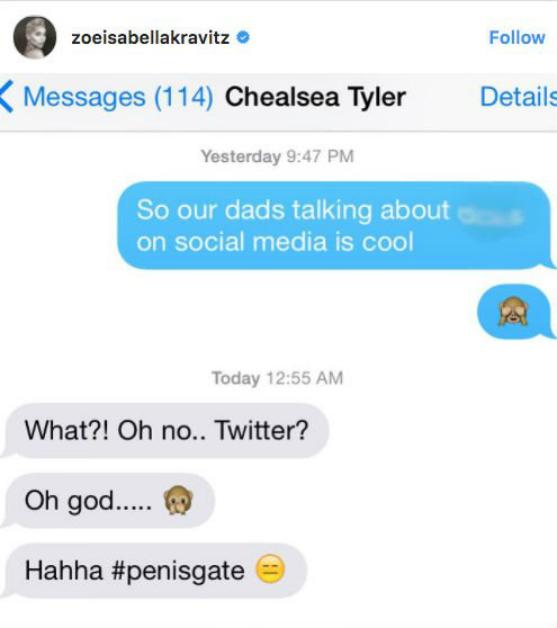 Article continues below advertisement
Mark Wahlberg embarrassed his teen daughter into oblivion back in 2015 during a Lakers game. The actor appeared on the "kiss cam" with his wife while their daughter sat between them. The couple leaned in over their daughter and proceeded to smooch, much to Ella Rae's dismay. It was glorious.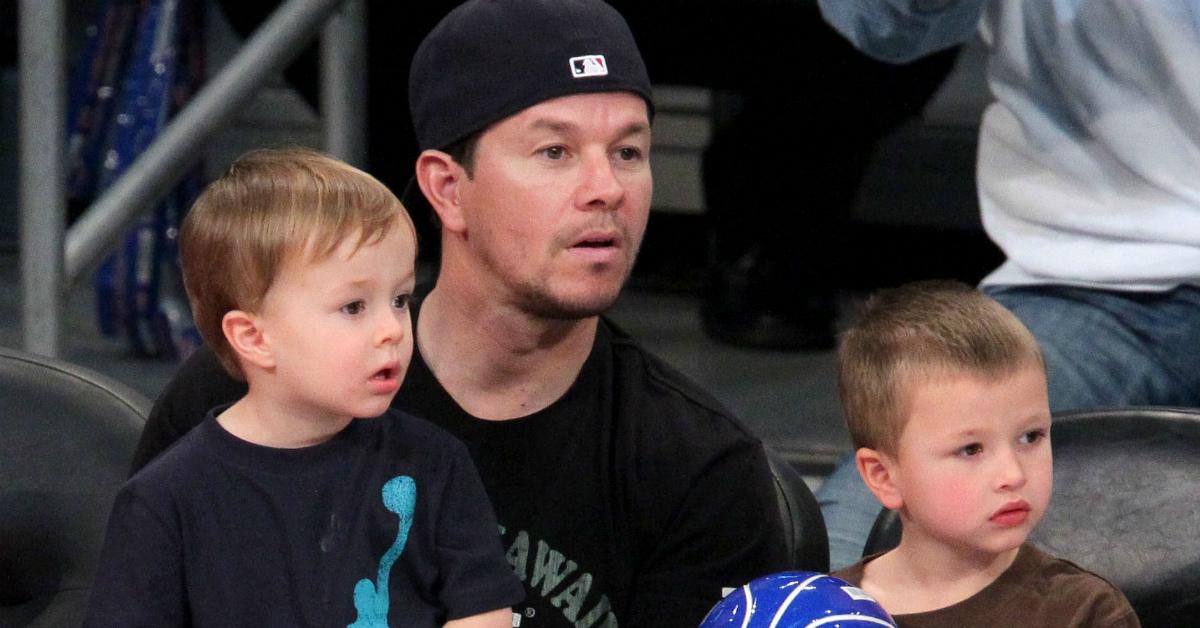 Article continues below advertisement
Lionel Richie isn't afraid to tag his daughter in Instagram photos while also jokingly making her out to be an aggressor. Nicole also admitted to being absolutely horrified whenever she sees her father dance.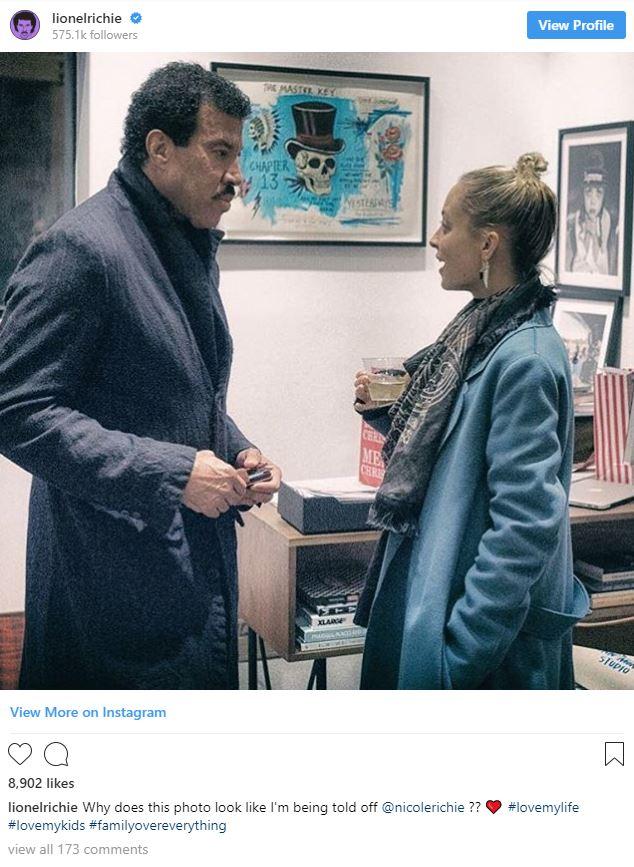 Article continues below advertisement
When you think of legendary and cool rockers, it doesn't get any more legendary and cool than Mick Friggin' Jagger. But the fact remains that no matter how cool and awesome you are, if you're a dad, you're a dad. And Mick Jagger is no different. He can't help but leave these amazingly daddish comments on his son's Instagram posts.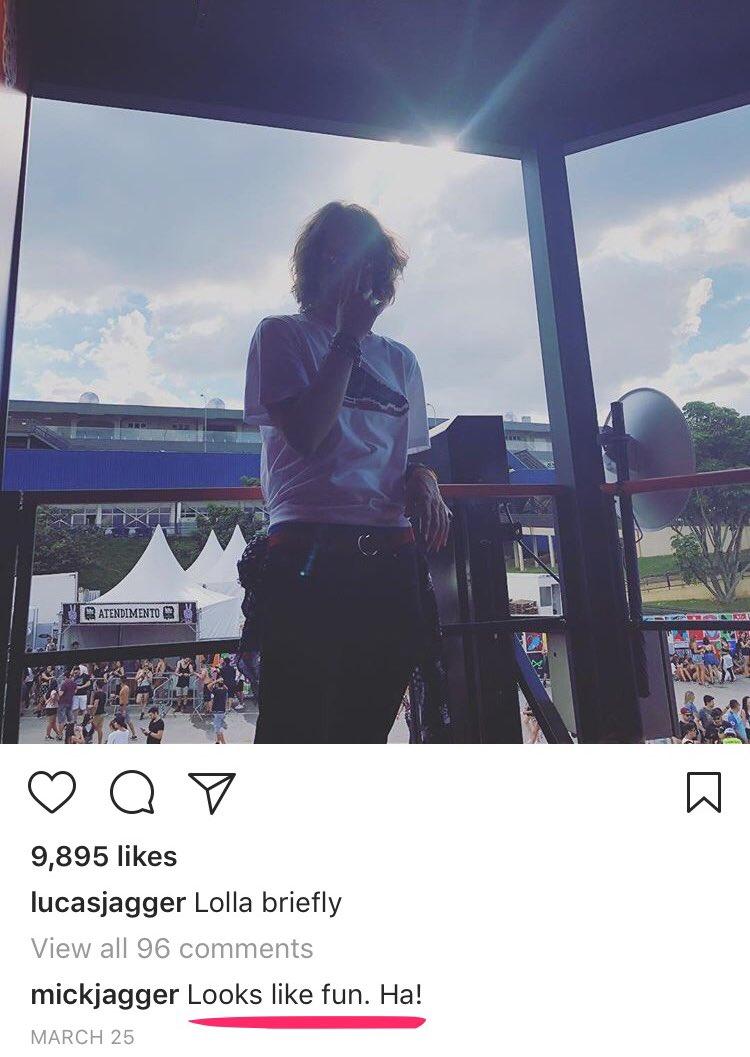 Article continues below advertisement
Although my kids are really young now, I know a day will come where they're going to be older and I'll just want them in my life all the time and I'll have to chase them for their affection.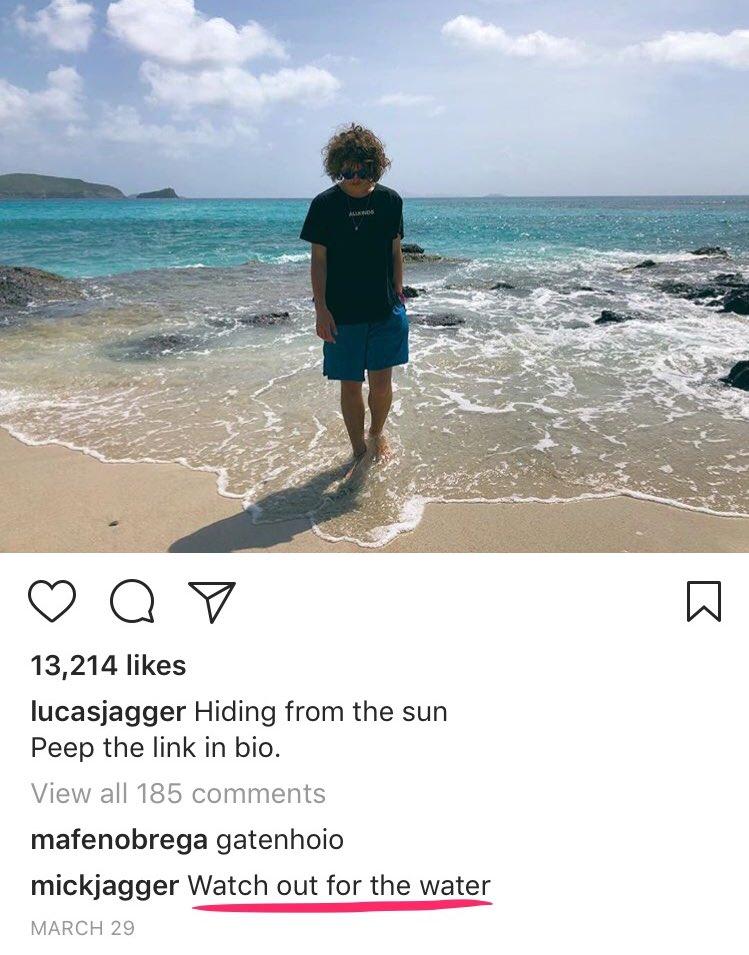 Article continues below advertisement
So Mick Jagger's "dorky" dad comments can definitely be viewed as a form of trolling, I feel for the guy. I can totally see myself doing the same thing in the future, preying on the fact that parents never seem cool to their teenage kids while simultaneously seeking out their affection and attention.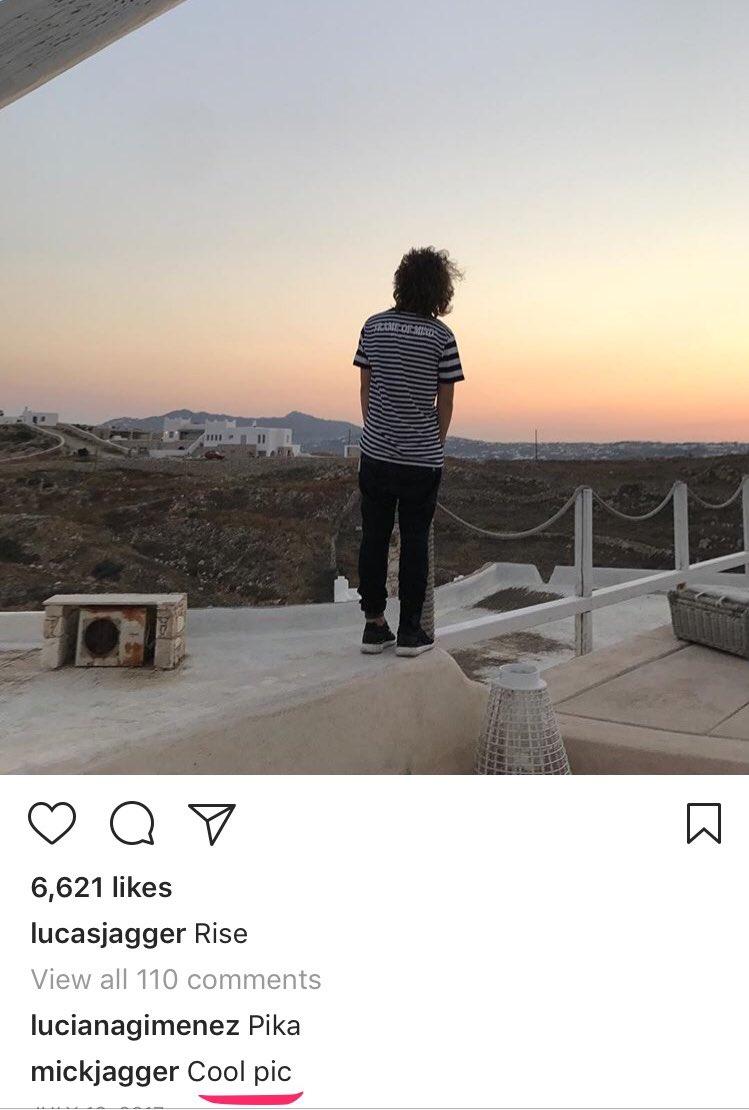 Article continues below advertisement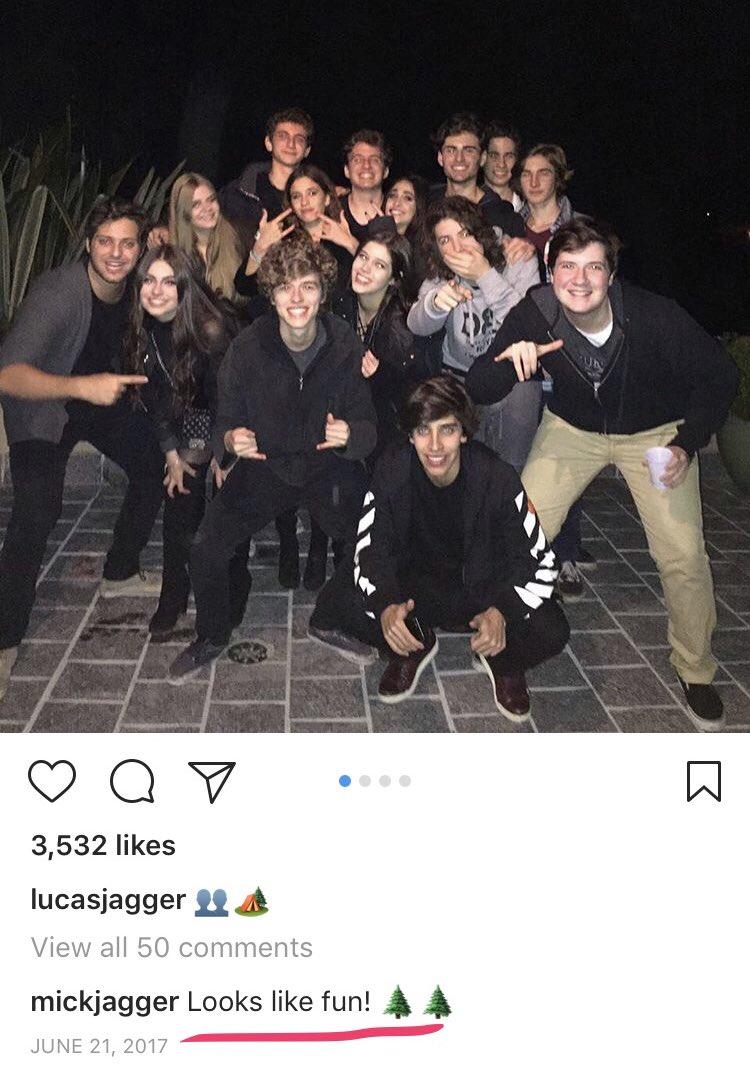 It's hard to imagine, but yes, Beyonce does have a mother and no she didn't float down from the sun one day, contrary to popular belief. Ms. Tina Knowles has a heck of an Instagram account and gave birth to not one but two musical genius pop stars, but that hasn't stopped her daughters from begging her to not share her corny "mom jokes" on Instagram. Thankfully for the rest of us, she does so anyway.
Article continues below advertisement
Now I'm not supposed to tell anyone this, but after your kids are born in the hospital, there is a form no one tells you you're going to have to sign. It stipulates that you must swear to embarrass your children at will and without mercy, especially when they're teenagers. I look forward to fulfilling my duties as a parent when the time comes.