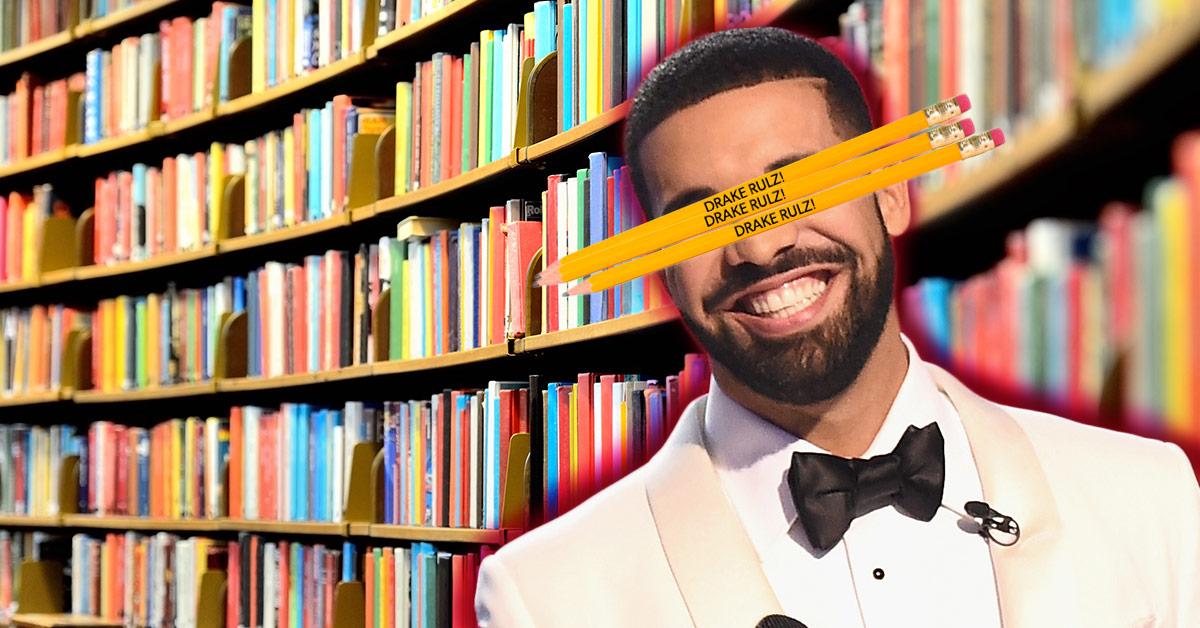 Check Out These Hilarious Millennial Memes Teachers Are Using for Back-to-School
By Gabrielle Bernardini
Millennials. The generation that was raised with the power of the internet, and technology at their fingertips. With back-to-school upon us, teachers are trying to connect with their younger pupils on a level in which they will understand. Therefore, using memes in a classroom setting for back-to-school has become the latest fad.
Yes, teachers are now using memes to get their students more interested in learning. The usually funny and relatable internet pictures are definitely one way to get your students to pay attention. No more boring bulletin boards that just say "back-to-school." Instead, teachers are using their creativity, and everyone's obsession with Drake's "In My Feelings" Challenge, to get students excited about learning.
With Drake and Cardi B memes being very popular in 2018, it's only fitting that we see a lot of young teachers using the two rap sensations in their classrooms. So, we rounded up a few hilarious examples of teachers using meme's for back-t0-school. Check out our list below:
Drake wants to know: "Kiki are you reading? Are you writing?"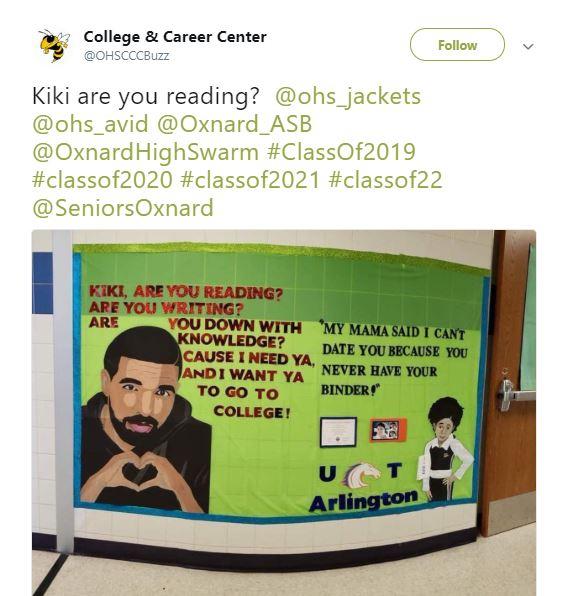 There is nothing better than a Drake and Cardi B collab!
This teacher is not messing around: "If you wanted a grade you shoulda put ya name on it."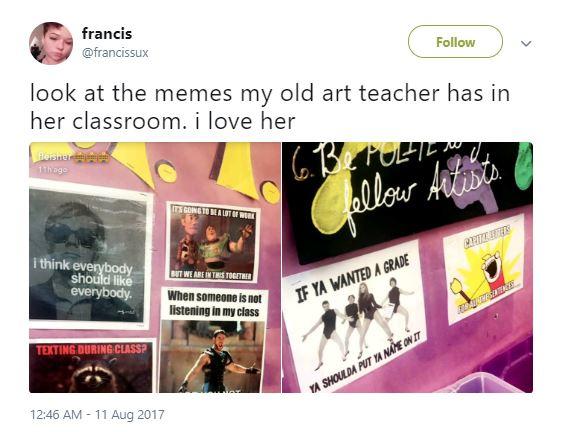 If you won't listen to the lessons this teacher shares, maybe you'll listen, or read, her wall of memes.
Drake is lowkey trying to help every high school senior get into college.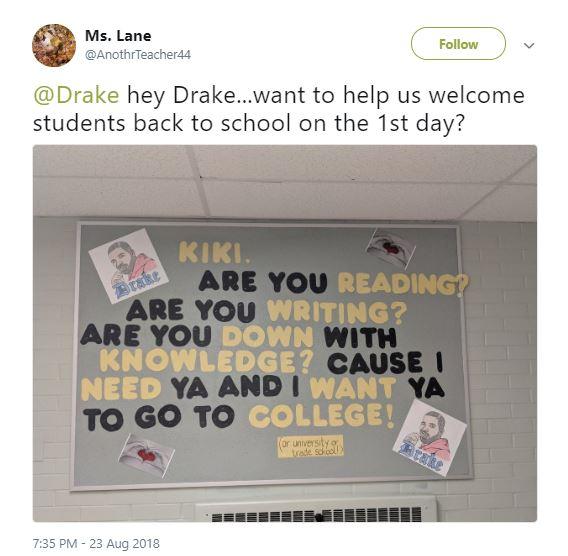 Degrassi's wheelchair Jimmy (played by Drake) was an inspiration, so it's only fitting that Drake will continue to be, too.
Cardi B is the warden in this classroom.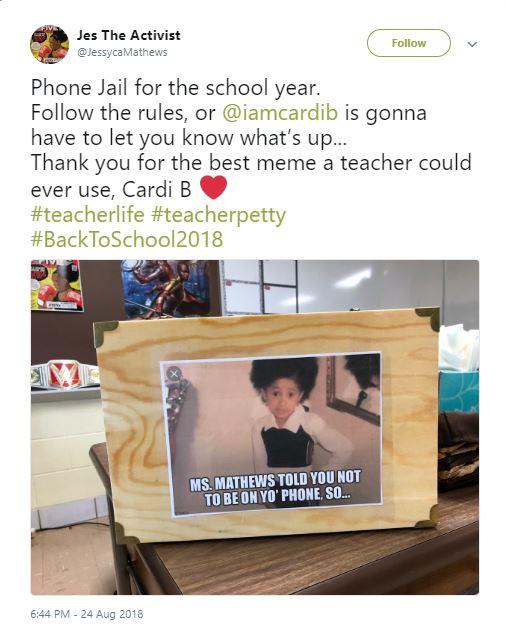 This teacher is using the popular Cardi B internet meme to make sure no one in the classroom is using their phone.
This teacher LOVES memes.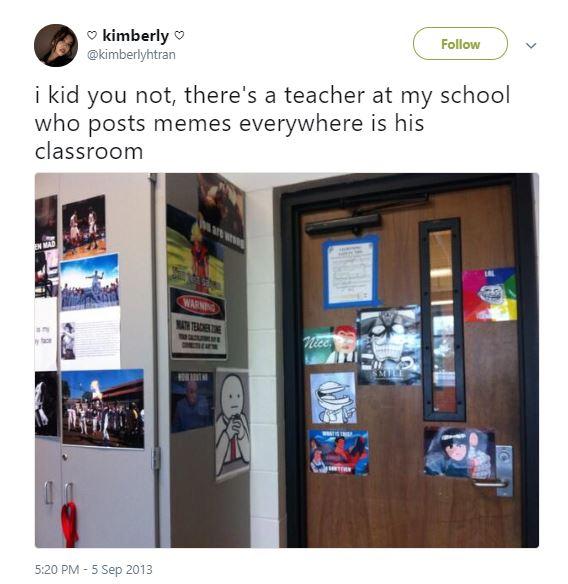 Is there ever such a thing as being too obsessed with internet memes? Apparently, this teacher does not think so!
"Are you down with the knowledge?"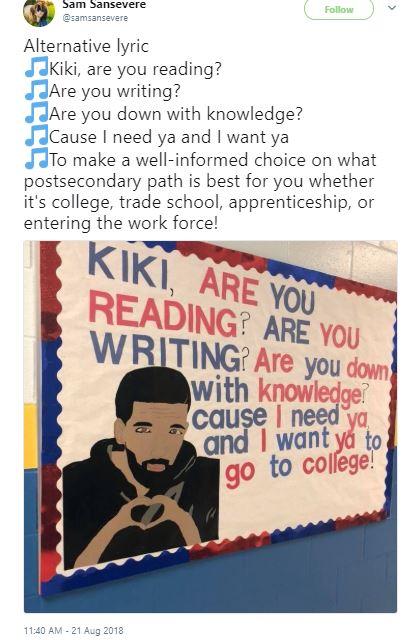 Drake is used to constantly inspire kids as they walk through the hallways in this school.
This teachers is urging her students to focus on good grades, and not boys.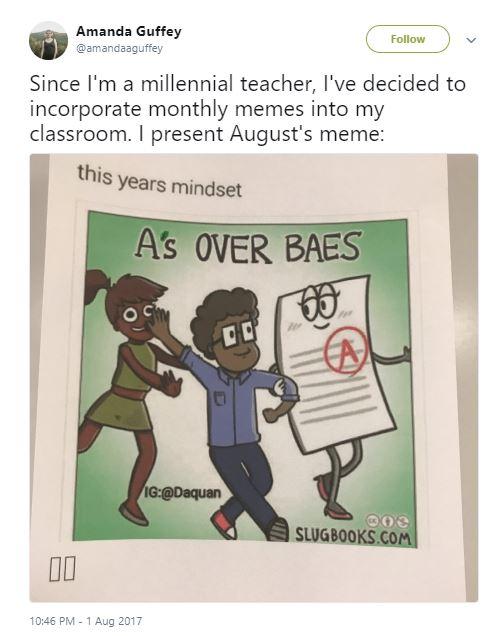 This millennial teacher knows students can get distracted easily.
Memes can count as decorations too!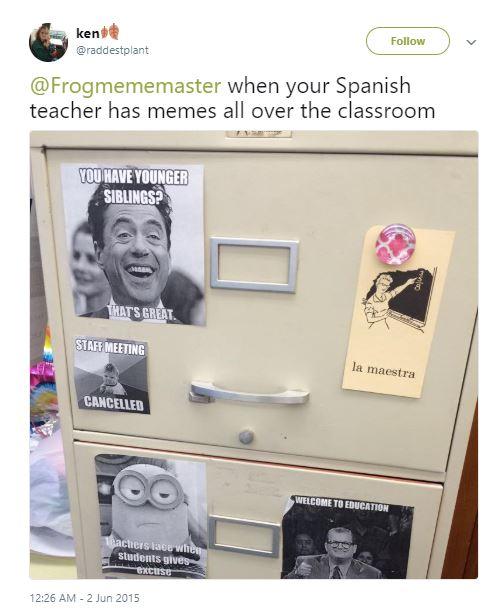 To decorate her filing cabinets, this teacher printed her favorite memes.
"Ms. Newby said I can go to the library."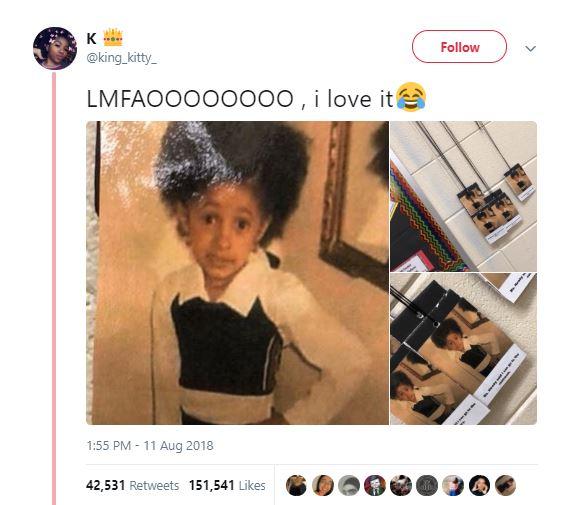 Cardi B's childhood picture has been blowing up the internet and has been reposted as different memes. This Cardi fan took it one step further, and created hall passes out of the meme.
Not all memes are for students...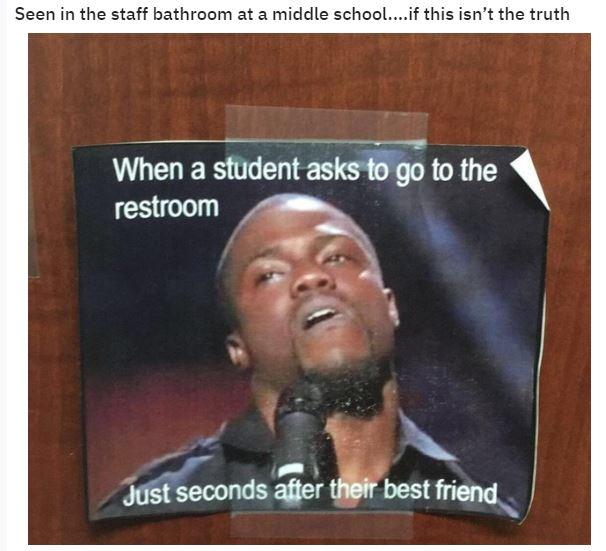 If you're a teacher, you can definitely relate.
Who's READY?!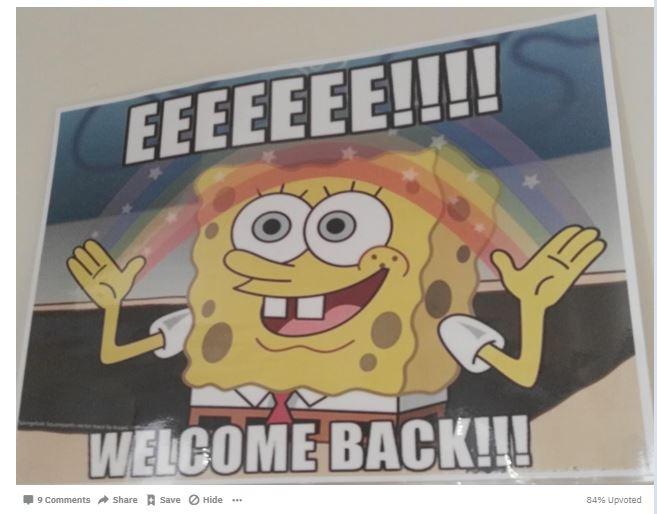 This teacher used Spongebob to get her students excited for back-to-school.
Reminder, don't cyberbully.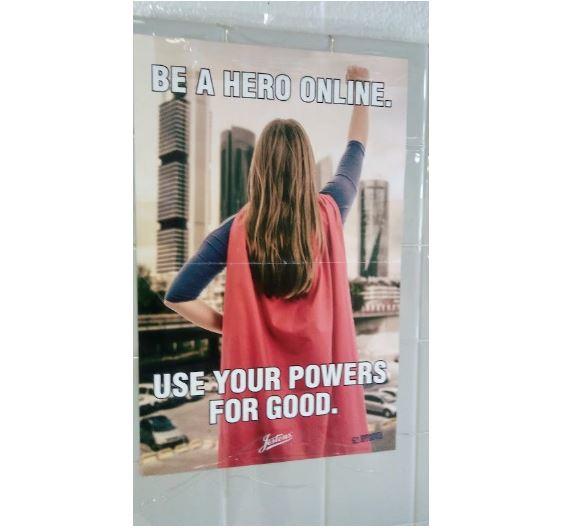 This teacher used the popular CW show, Supergirl, to remind kids not to cyberbully.
The struggle is real.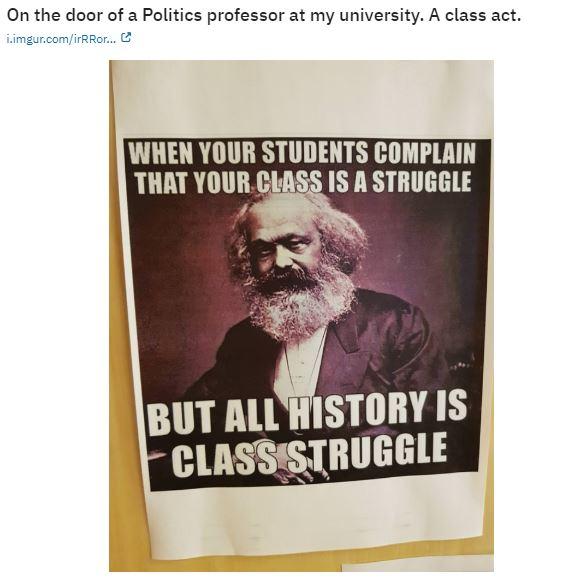 This professor posted a reminder to his/her students with a little lesson in history.
Respect Drake, and the no food rule.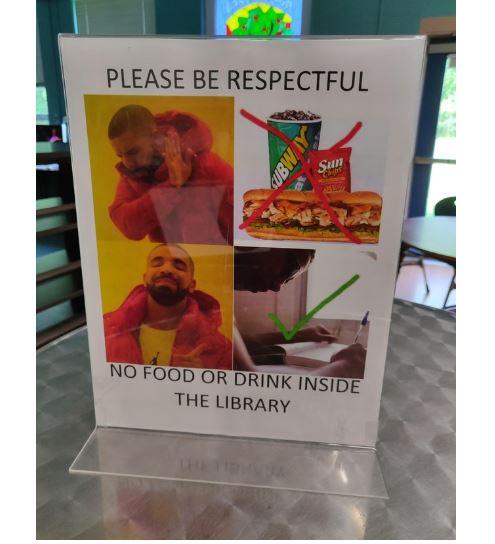 Is there such a thing as being too meme-able? Because Drake definitely is.
Teachers are trying to be 'hip' to connect with their younger students.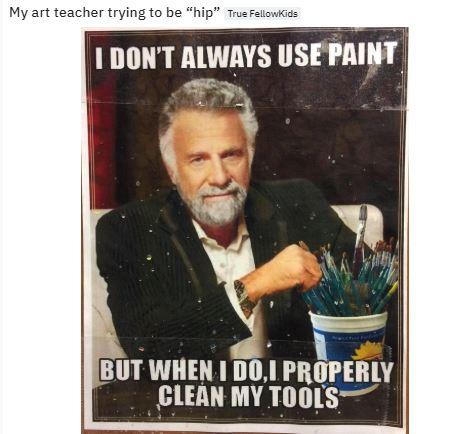 This art teacher reminded her students to clean up after themselves by using an internet meme.