Twin Sisters Lucy and Maria Turn 21 — and We Feel Old AF!
Lucy and Maria made headlines for being black and white twins — see the 21-year-old sisters today!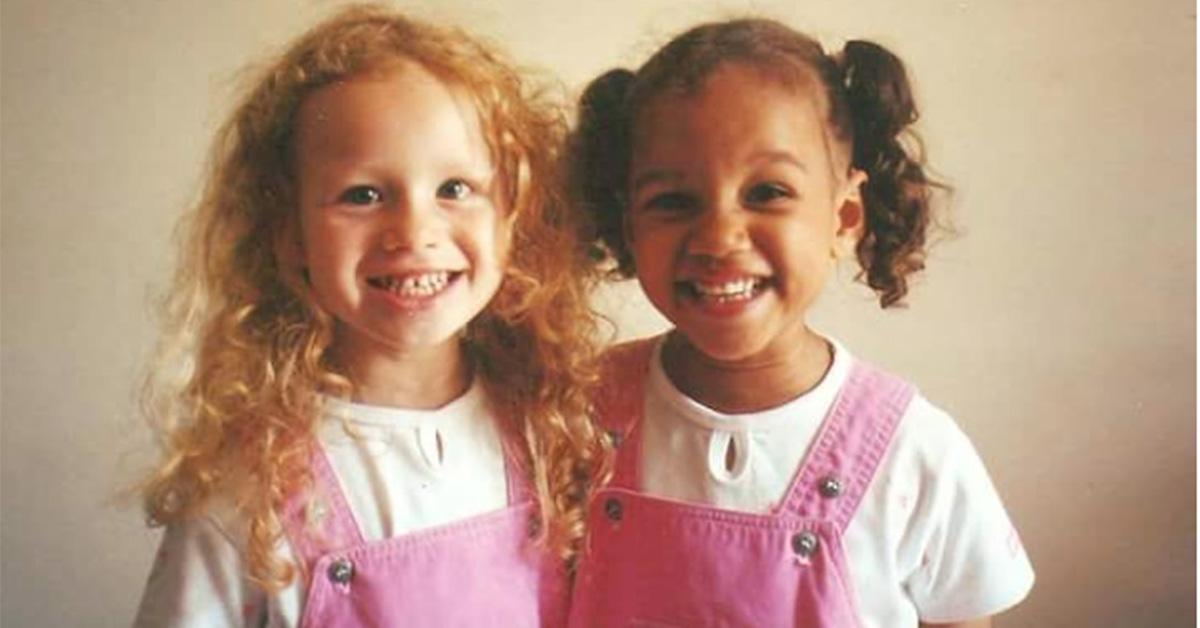 When Lucy and Maria Alymer were born, no one was more surprised than their parents, Donna and Vince. While Donna knew she was giving birth to twins, she never expected her newborn daughters to look so different.
Article continues below advertisement
Maria was born looking like her older siblings, with caramel complexion and dark curly hair, but Lucy came out with fair skin, red hair, bright blue eyes, and freckles. "It was a real shock for them because you don't get to see stuff like skin on the scans that you undergo before giving birth," Lucy said, per JumbleJoy. "They had no idea that we'd turn out so different, and they were completely speechless when the midwife handed us to them."
Growing up, Donna dressed her girls in matching outfit like typical twins but people were still surprised to learn Lucy and Maria were related. When the twins turned 10 years old, Lucy decided it didn't make sense to dress alike any longer. "We don't look alike, so why should we have to wear the exact same thing," Lucy explained to Inside Edition.
Article continues below advertisement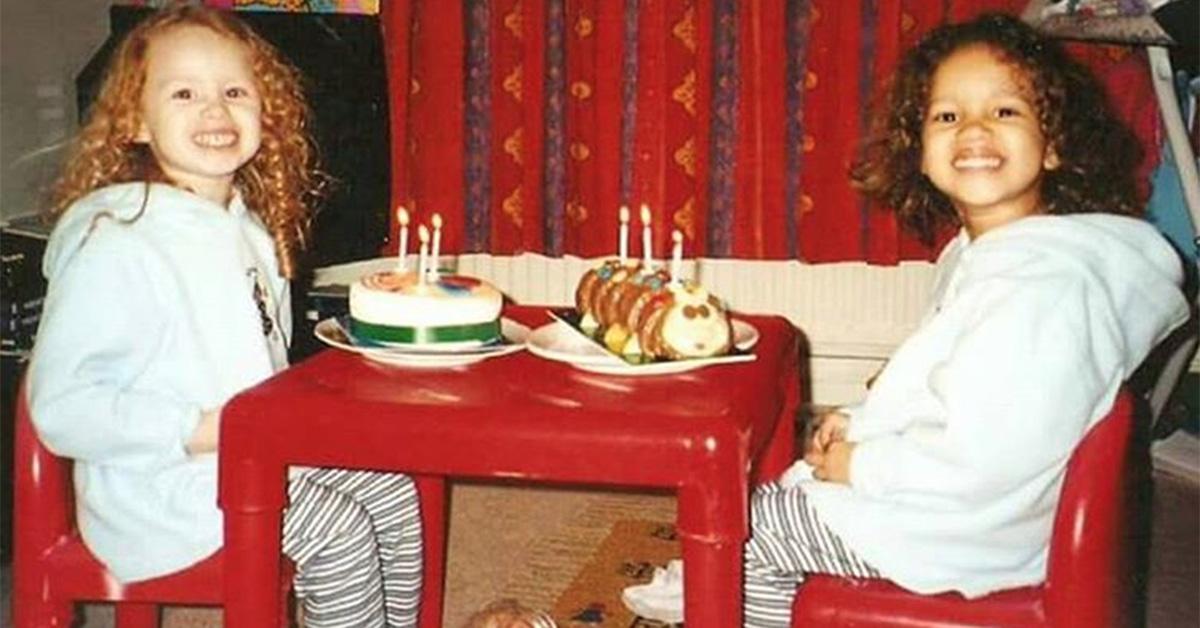 Despite turning heads for their one-in-a-million twin status, growing up was not always easy for the London residents. Lucy reveals she was bullied by classmates. "They thought I was adopted," she said, before tearfully adding, "They called me a ghost."
Article continues below advertisement
Now 21, the sisters are closer than ever — and as different as they appear. Maria is currently studying psychology and law while Lucy is an art student.
"I think that we would have been closer as kids if we looked similar," Lucy said. "But we had such different personalities as well. She was always outgoing, while I was always shy."
Article continues below advertisement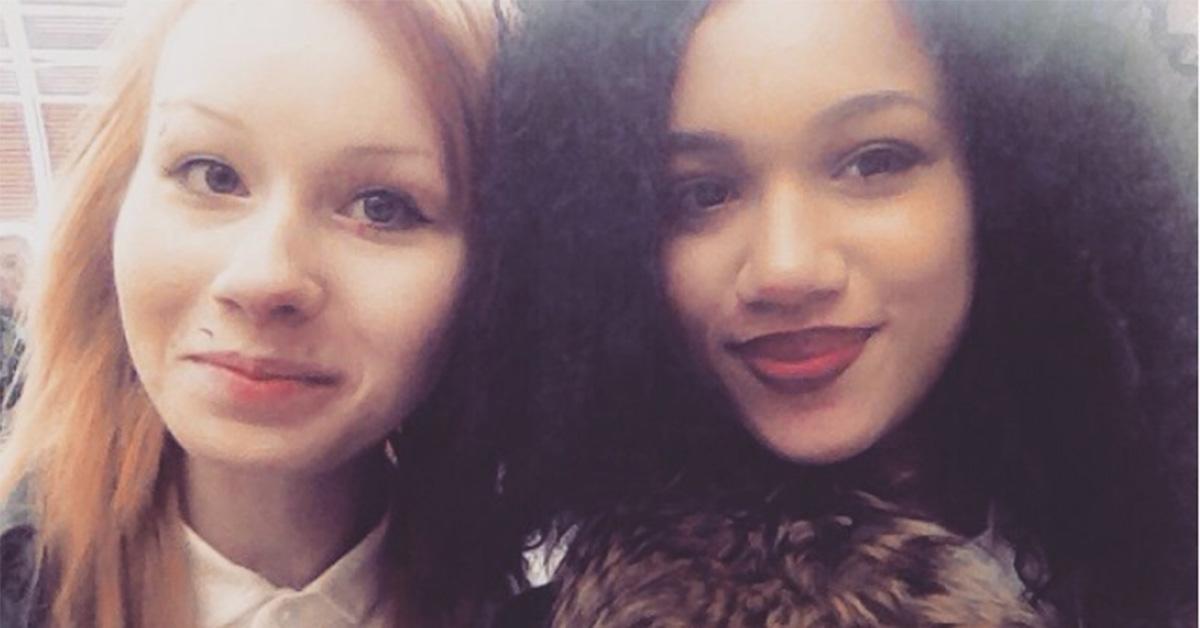 On social media, followers instantly recognize the sisters, even if it has been a few years since they made international headlines. "I commented on your sister Lucy's gram about an Inside Edition YouTube clip I discovered about your story. Quite amazing and wonderful," one fan commented.
Article continues below advertisement
Another asked, "Do you ladies have a YouTube channel? Talking about your experiences growing up and such." Seriously, this needs to happen ASAP.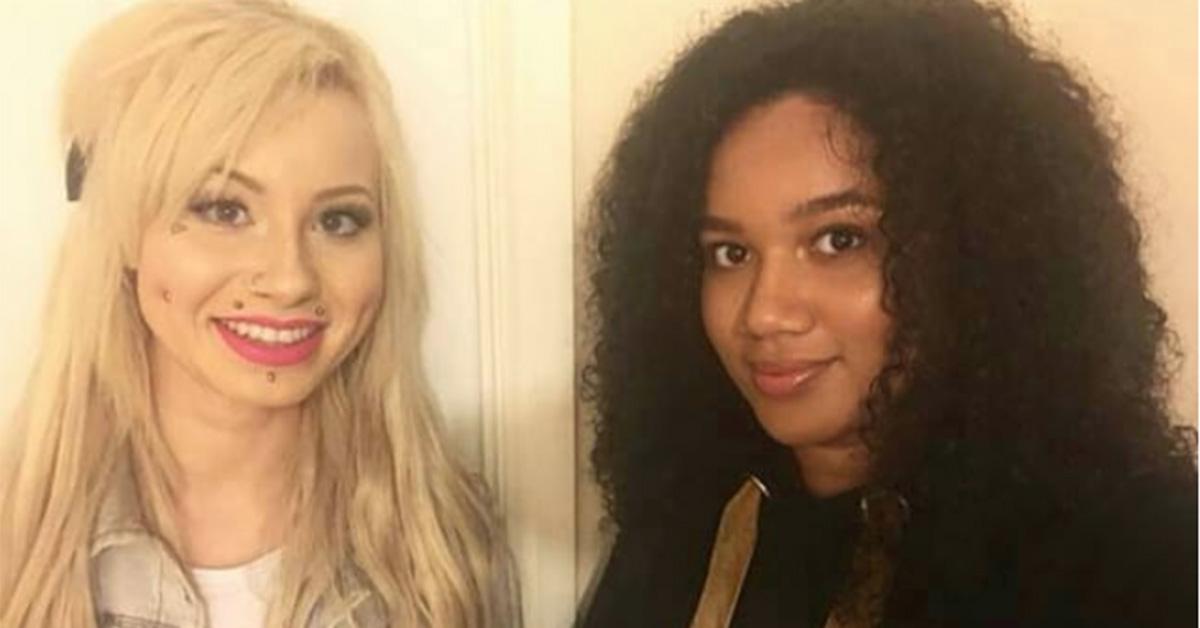 Article continues below advertisement
So, how is one twin born white while the other is black? 
Well, for starters the girls are mixed race (their mom is of Jamaican descent while their dad is Caucasian), so it's pretty surprising that mixed race twins could come out looking completely different. Since their parents have a combination of alleles (or gene codes) for light and dark skin — one twin may have acquired more dark skin alleles while the other, for the most part, inherited light skin.
This means fraternal twins can vary dramatically in terms of physical appearance. And Lucy and Maria are definitely not the only black and white twins.
Article continues below advertisement
Marcia and Millie Biggs landed on the cover of National Geographic earlier this year for the magazine's race issue. Like Lucy and Maria, one of their parents is white, the other of Jamaican descent.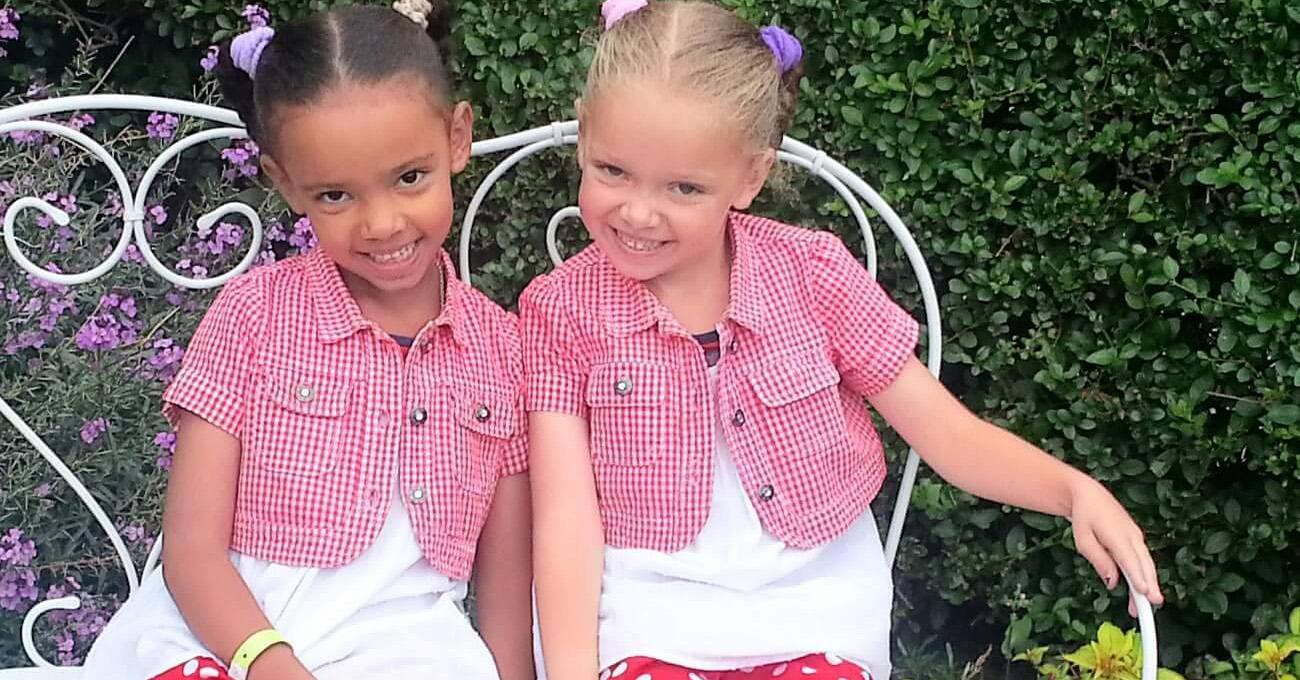 Article continues below advertisement
"When they were first born," their mom Amanda Wanklin recalled, "I would be pushing them in the pram, and people would look at me and then look at my one daughter and then look at my other daughter. And then I'd get asked the question: 'Are they twins?'""
"'But one's white and one's black.'"
The magazine explained the genetic phenomenon even further, writing that the traits that emerge in each child depend on a lot of things, including "where the parents' ancestors are from and complex pigment genetics." Since skin color is not a "binary trait" with only two options (white or black), it can fall anywhere on a spectrum — thus: black and white twins.
Article continues below advertisement
And just like Lucy and Maria, Marcia and Millie are total opposites in more than just their looks.
"When people see us, they think that we're just best friends," Marcia says. "When they learn that we're twins, they're kind of shocked because one's black and one's white."
She continued, "Millie likes things that are girlie. She likes pink and all of that. I don't like the color pink; I'm a tomboy. People are made how they are."