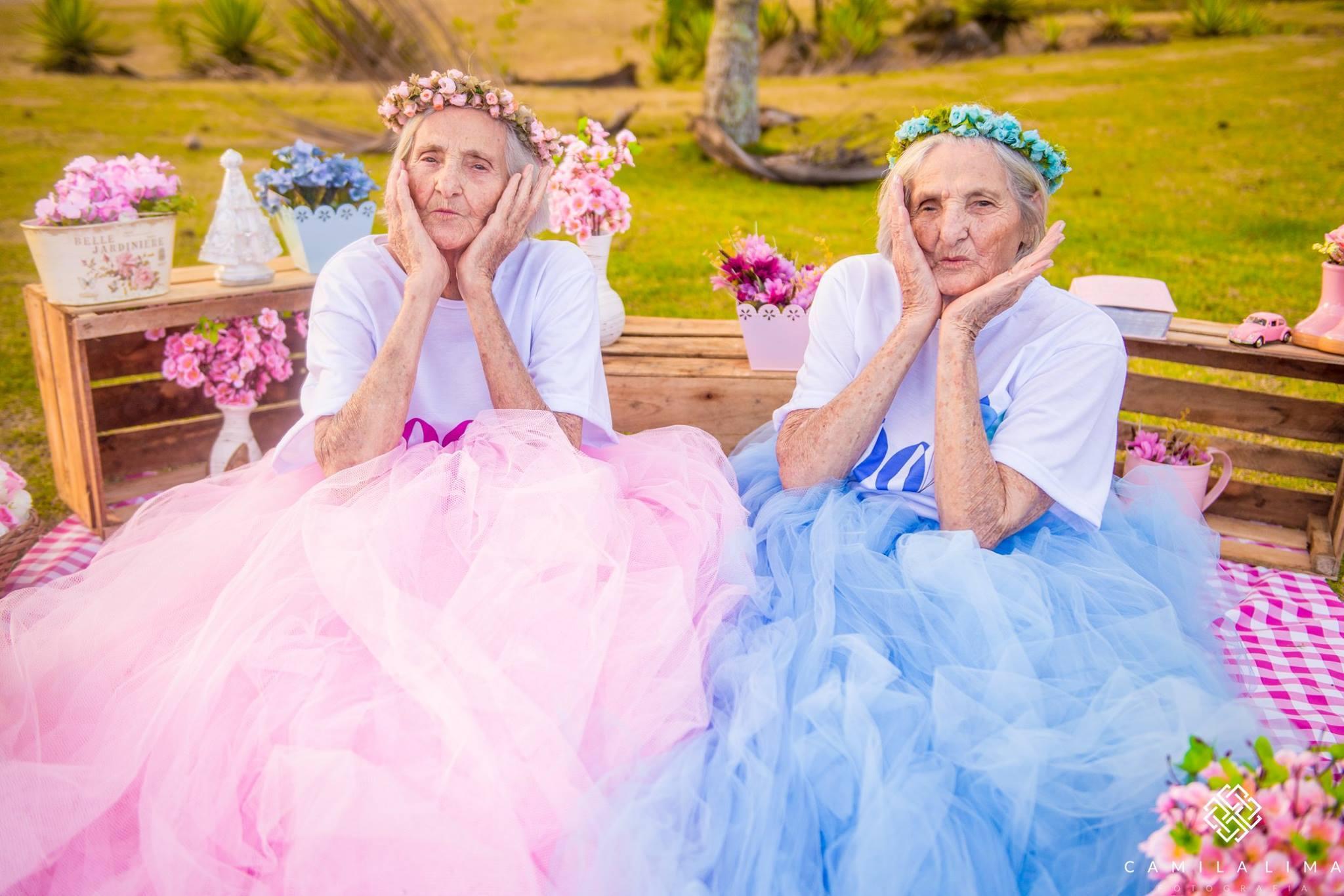 These Twin Sisters Celebrated Their 100th Birthday With An Adorable Photoshoot
By Mustafa Gatollari

Updated
Maria Pignaton Pontin and Pauline Pignaton Pontin are twin sisters from Ibiracu, Brazil. Twins tend to share a special connection and these two amazing women are no exceptions.
Photographer Camila Lima learned of the twins while flipping through her local news and saw they were about to celebrate the big 1-0-0.
When she learned that the 100-year-old twins were celebrating their birthday together, she wanted to do something special for them to commentate their day perfectly.
So she contacted Maria and Paulina and offered up a two hour professional photo shoot as a birthday gift. The siblings immediately agreed and were very excited.
The shoot came complete with makeup and styling. Camila put matching pink and blue dresses on the sisters, who had a ball getting their photos taken in true style.
"They did everything I asked and did not complain about tiredness," Camila said. She also said that they were "very happy and satisfied" with the final product, reported Today.
The pictures weren't just a gift for the sisters, but for their enormous families, as well. It'll be something the family will always treasure.
According to Brazil's Gazeta News, Maria and Paulina have 31 grandchildren, and 23 great-grandchildren between the two of them. I can only imagine what Christmas is like. Sounds like one huge happy family!
For Camila, the photo shoot wasn't just a kind gesture towards two cute old ladies: she hopes that they will inspire young couples to cherish life more and enjoy the little things.
And to see these 100-year-old women having the time of their lives in such a simple collection of photos makes it easy to get all warm and gushy about our existences.