Where to Get All the Free Tacos on National Taco Day!
Here's is where you can score a free taco on National Taco Day 2018.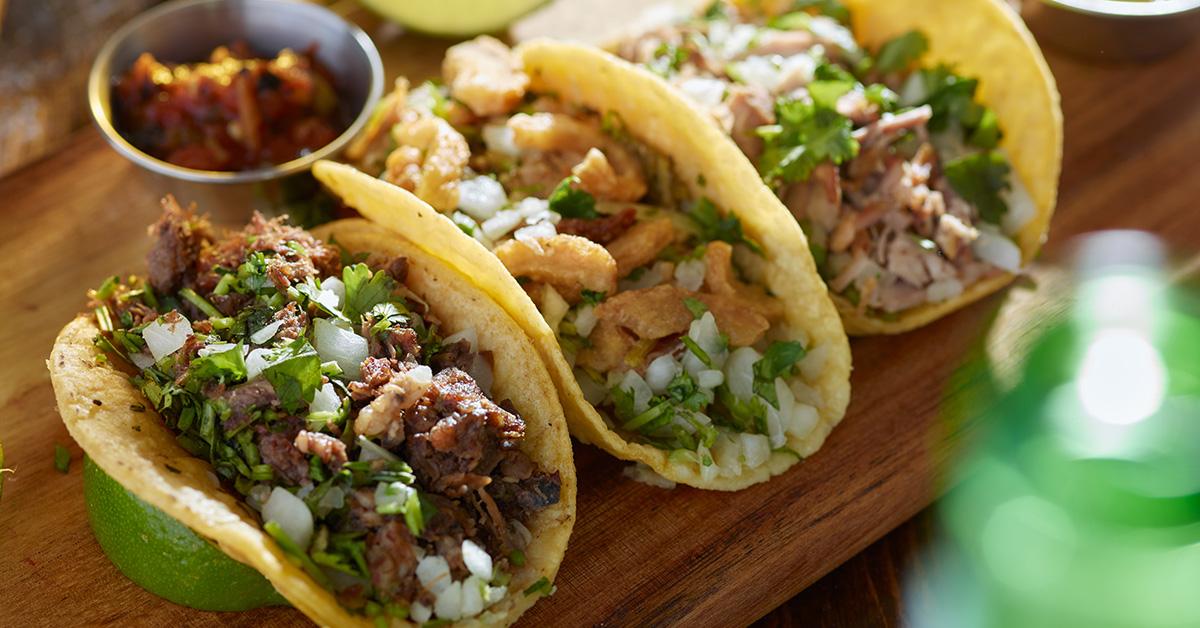 Sure, we all know that Oct. 3 is Mean Girls Day, but did you know that there is an even better national observance just one day later known as National Taco Day?
Article continues below advertisement
We don't know about you, but celebrating the Mexican culinary staple definitely beats commemorating the time Aaron Samuels asked Cady Heron what day it was. Plus, thanks to some popular Mexican restaurants, free tacos are involved.
Yes, in honor of National Taco Day, you can score a free taco at more than one of your favorite local spots. Now, tacos come in all shapes and sizes — and say a lot about a person. From hard-shelled to the tense corn vs. flour tortilla debate, there is more than one way to enjoy Taco Day across the country this Thursday.
So, where can you get a free (or seriously discounted) taco deal in 2018? Look no further than these national treasures:
Article continues below advertisement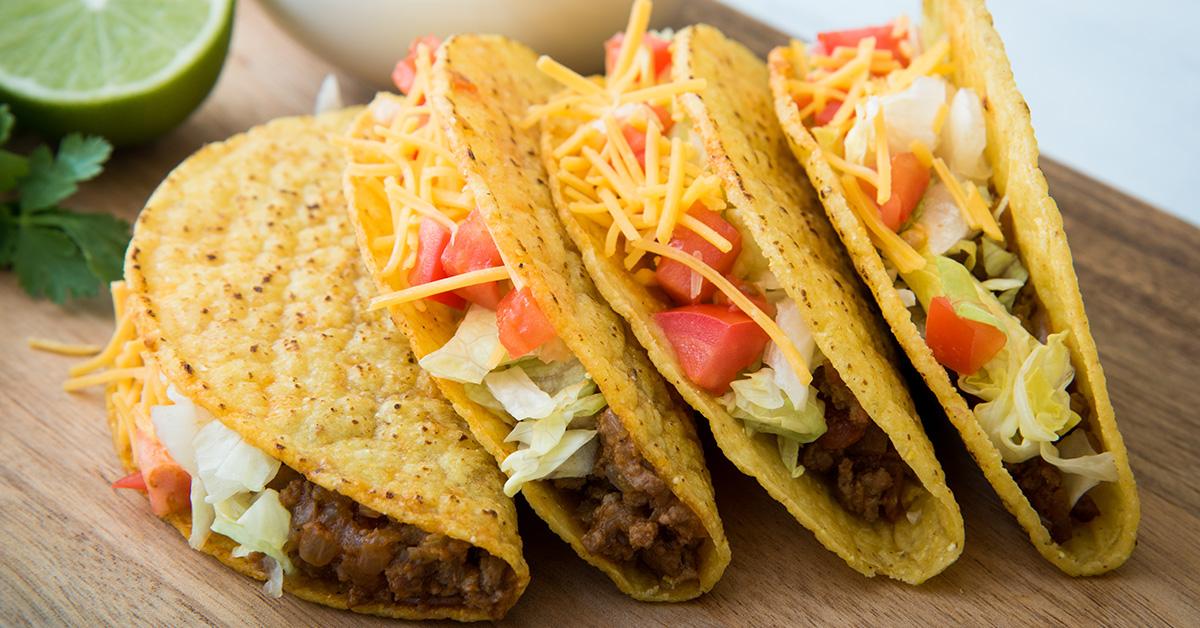 On the Border
What's better than a free taco? What about all-you-can-eat tacos. The sit-in restaurant is offering an Endless Tacos deal for $8.99 all day long. That means you can mix and match menu items such as the chicken tinga tacos and all the sides.
Article continues below advertisement
Moe's Southwestern Grill 
Moe's is making National Taco Day a four-day celebration. Just download the restaurant's rewards app and become a member to unlock a buy two, get one free deal.
Del Taco
Buy one shredded beef taco, get one free. Just make sure you show the cashier the digital coupon, which you can download here. If you can't make it on National Taco Day, just sign up for Del Taco's Raving Fan E-Club, and get two free grilled chicken tacos.
Article continues below advertisement
El Pollo Loco 
Along with employing Brad Pitt in his struggling actor days, El Pollo Loco is also getting in on the National Taco Day fun. When you purchase a regular-priced food or beverage item, you get a free Chicken Taco Al Carbon. Again, make sure you download the digital coupon, and while you're on the website, don't forget to sign up for chance to win a year of free tacos. #Blessed.
Article continues below advertisement
Baja Fresh
This deal is for National Taco Day and beyond. Just sign up for Baja's email newsletter and score a free chicken, carnitas Baja, or the Americano taco with any purchase. What are you waiting for?
Chuy's 
If you want a free taco from Chuy's, all you need to do is visit your nearest location dressed in your best taco costume and post it on social media with the hashtag #NationalTacoDay for a free MEAL. If you're not in a dressing-up mood, you can add a crispy beef taco to any order for just $1.
Article continues below advertisement
Taco Cabana 
Getting a free Shredded Chicken Taco or Ground Beef Taco from Taco Cabana is as easy as downloading a coupon from the chain's Facebook or Instagram page and stopping by Thursday between 3 p.m. and midnight. As expected, one coupon per guest per location.
Article continues below advertisement
Chronic Tacos
If you want to get a free taco at Chronic Tacos, all you have to do is visit one of their over 50 locations between 11 a.m. and 2 p.m. — and say the secret code word. They will be announcing it on social media, so make sure to follow them on Instagram or Twitter to be in the know.
Fuzzy's Taco Shop
They're not free, but the up-and-coming franchise is offering $1 tacos all day long. Plus, if you donate $2 to No Kids Hungry, you can also score free chips and queso from Fuzzy's. Not a bad deal at all, IMO.
Article continues below advertisement
Taco Bueno
Get a free Texas Street Taco with any purchase at this Texas-based chain.
Article continues below advertisement
Bubbakoo's Burritos
The New Jersey-based taqueria is offering a $1 Taco Thursday deal for the big day. But it is limited to five per guest.
Cold Stone Creamery
We don't discriminate when it comes to tacos, and neither should you. For dessert, swing by any participating Cold Stone location and buy a waffle taco (available for one day only!)
Article continues below advertisement
Sorry, Taco Bell is not giving away free tacos... 
But the franchise is offering customers the chance to purchase a National Taco Day Gift Set. On Oct. 4 only, TB die-hards can get their hands on a collection of four hard shell tacos — the Crunchy Taco, Fiery, Cool Ranch, and Nacho Cheese Doritos Locos Tacos — for the price of $5.50.
Plus, you can even gift a friend a digital gift card so they can grab their gift set at their go-to Taco Bell location.