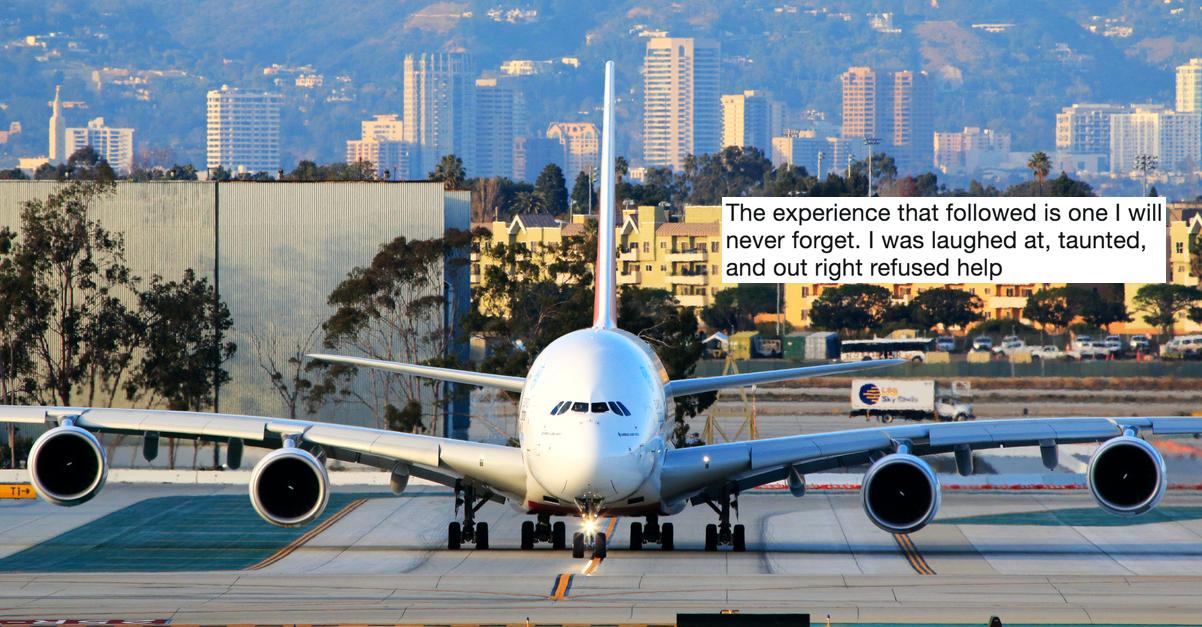 A Unfortunate Airline Incident Inspired This Man to Spread Parkinsons Awareness
When Bryan Roberts gave up his seat on an overbooked JetBlue flight, he wasn't expecting the horrendous treatment that awaited him.
When Bryan Roberts arrived at LAX after a business trip in Burbank, the airport was bustling with holiday travelers. Instead of using his red-eye ticket back to New York, Bryan chose to give up his seat on the overbooked JetBlue flight.
Article continues below advertisement
But what the Ithaca College associate dean and communications professor did not yet know was how horribly he'd be treated by the airline, which had been his favorite until that day, he tells Distractify exclusively.
Bryan, 38, suffers from Parkinson's disease and had been coming out of a week-long business trip in Los Angeles when he was supposed to fly home to New York. "I was pretty symptomatic and the flight, as always, was overbooked," he tells me over the phone.
Article continues below advertisement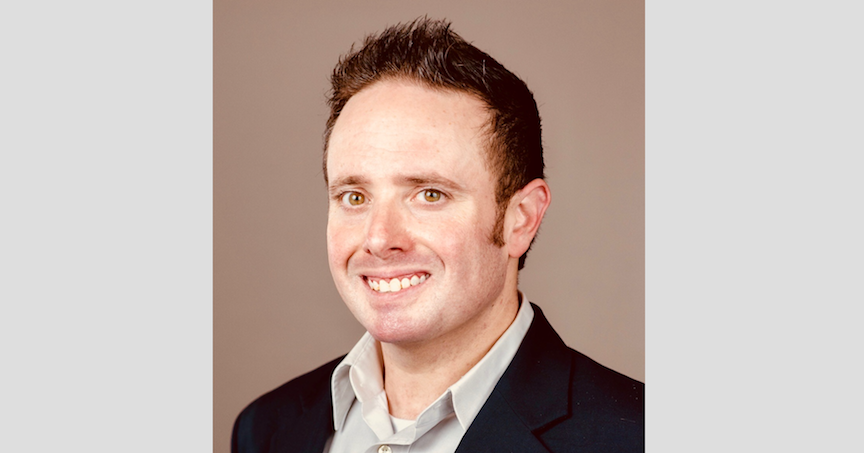 After staying out late the night before, his symptoms started to flare up. "The things that affect Parkinson's symptoms the most tend to be stress, lack of sleep, and when you get off your medicine cycle," Bryan says, and the uncomfortable hotel beds, PST time change and his business trip stress contributed to all of that. He decided to embody some holiday spirit and give up his seat on the plane, thinking he'd bench himself that evening and just fly back to New York the next day. "I figured I'd get some sleep and it would just be better for everyone," he recalls.
Article continues below advertisement
Thinking he'd made "the right decision," Bryan approached the counter to figure out the next steps for switching his flight, something you'd imagine is quite routine for airline employees working frequently overbooked routes.
But the woman behind the counter was "just awful" to him. And the people who facilitate wheelchair transportation within the airport were even ruder and more condescending, with one flat-out ignoring him and another laughing openly in his face, saying he was welcome to sit down for a ride until they could give the wheelchair to "someone who needs it."
Finally, a nurse who recognized his symptoms as Parkinson's disease came to his rescue, shooing the nosy LAX crowds away so he could finally "get some air" and leave the terminal — all while the JetBlue employees stared at him without the slightest offer to help from just a few feet away.
Article continues below advertisement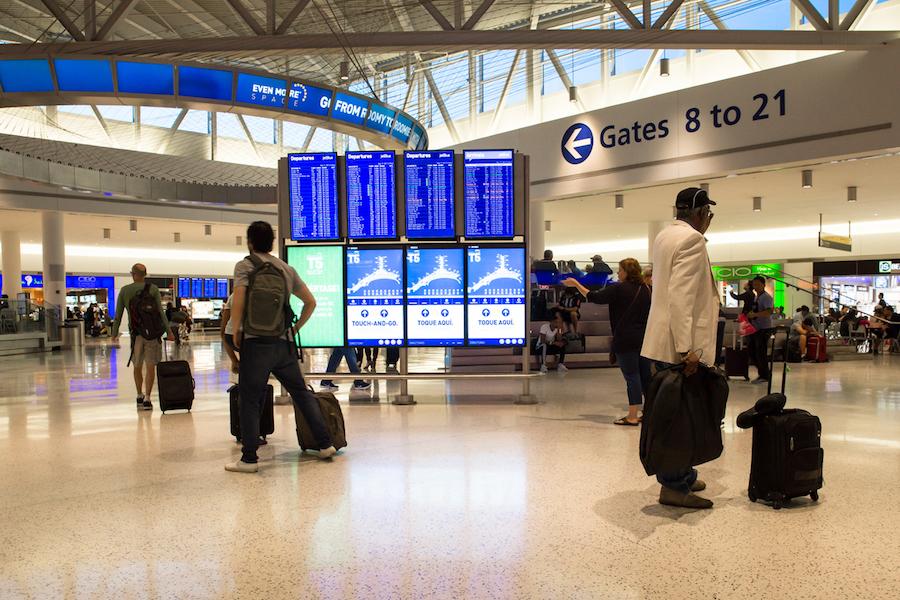 When he finally managed to leave LAX that day, it wasn't just that he was openly mocked, humiliated, and had his feelings hurt. He was also seriously injured by the uncaring JetBlue employees. "These a**holes let me fall a few times, so I had to go to the hospital on Saturday. I thought I was really badly concussed and I thought I might have broken my shoulder. I'm still wondering what's going on, it's killing me," he says.
Article continues below advertisement
However, he chooses to "focus his energy on the positive." Bryan recalls the first responders who helped him out of LAX as "awesome."
"They helped me out, ended up booking a hotel for me, took me to the hotel, gave me clothes, and actually checked up on me the next day," he tells me.
But the Parkinson's activist wants the airline to take a serious look at their behavior and do right by him. So far, that hasn't been the case.
"JetBlue finally reached out to me a few days [after the incident]," he says. "And the woman who calls me ... was like, 'I'm sorry you couldn't control your Parkinson's, I understand because I happen to have MS,' and the conversation kind of proceeded that way, where it was more my fault than theirs."
Article continues below advertisement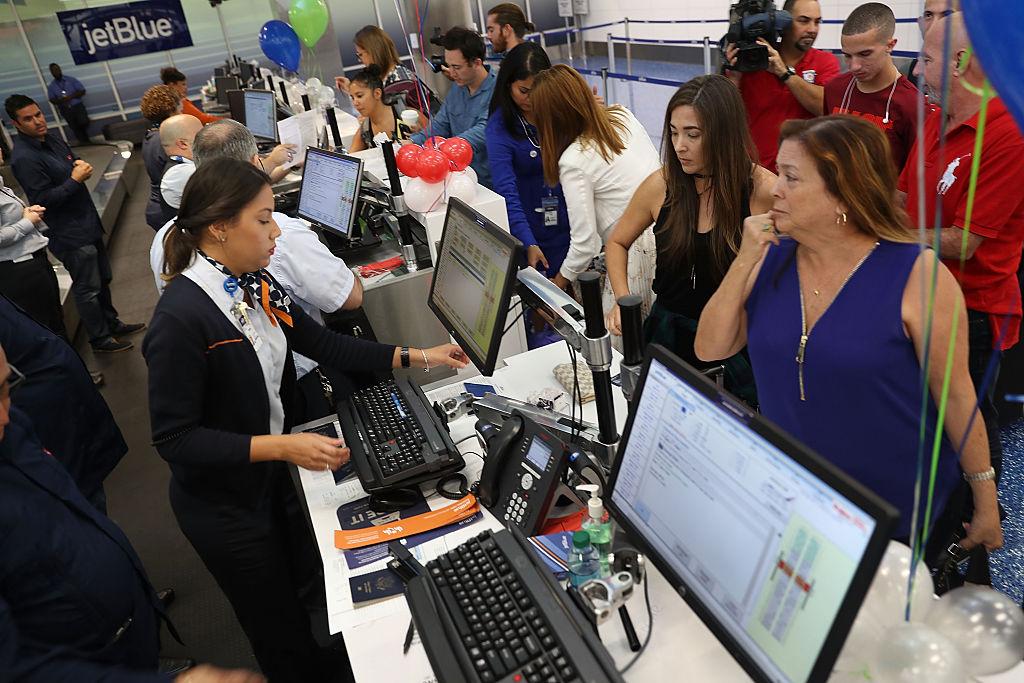 "'If you've had Parkinson's for ten years, you'd think you might be able to control your symptoms better,'" is actually a sentence this JetBlue employee uttered, per Bryan's recollection. "Then she offers me a hundred dollar gift certificate," he adds.
Article continues below advertisement
But Bryan doesn't want the money — he just wants to raise awareness after hearing "more and more stories about this kind of treatment at that terminal, late at night."
In Bryan's view, we're long overdue for a cultural shift in society where "empathy" and "trying to understand each other" are fundamental values.
"Let's be better today than we were yesterday, let's do better tomorrow than we did today" is a phrase he repeated over the course of our interview. What does doing better mean in the context of his unforgivable JetBlue experience?
Article continues below advertisement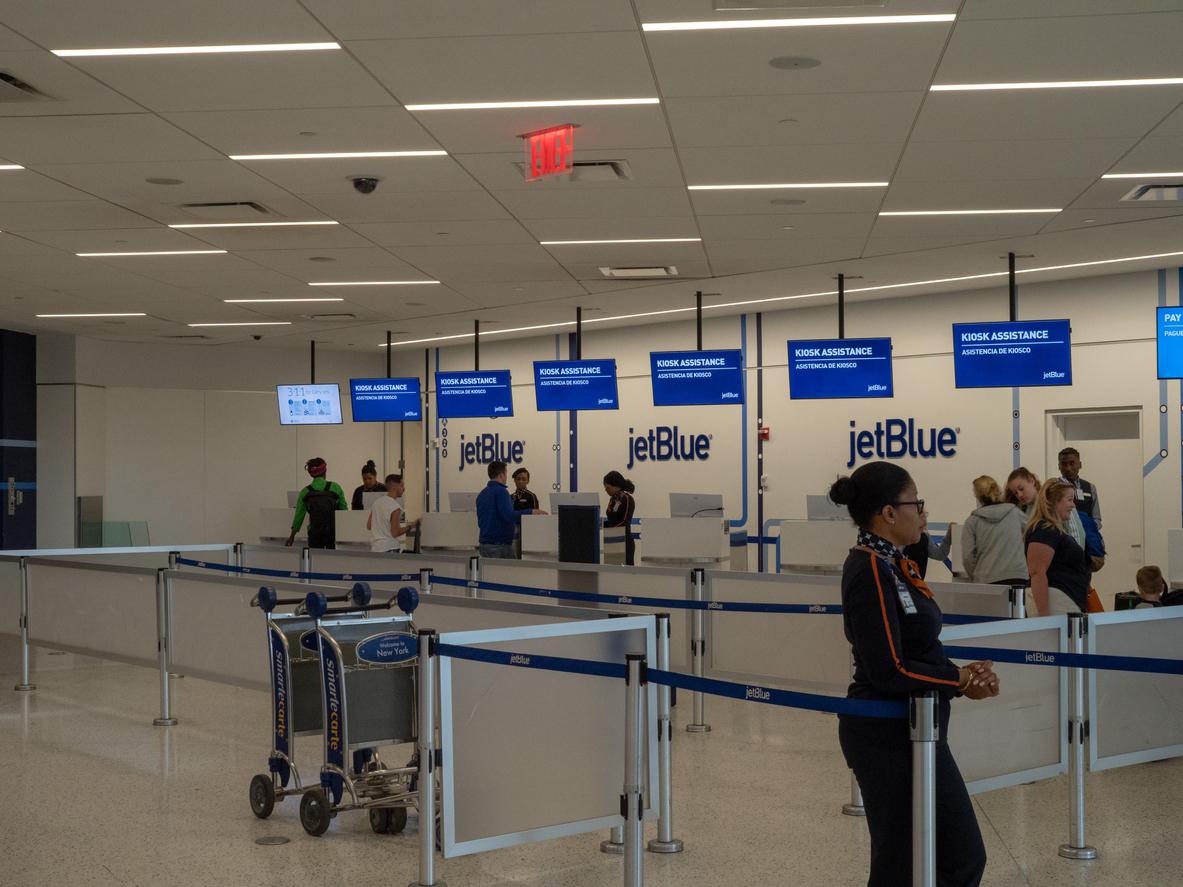 "I'd like a real dialogue," he says. "I don't want their one employee with a neurological illness to call me and assume we have common ground. I'd like to speak to the CEO or CFO or someone who really makes decisions and ask them, 'It's probably likely that one of you will develop Parkinson's, looking at the rate in which it's being diagnosed in the world ... or their parents may, or their kids might, unfortunately. How would you like them to be treated?"
Article continues below advertisement
Granted, it's much easier to other someone who looks or acts differently from us, but Bryan wants people to know that "Parkinson's and many neurodegenerative illnesses do not discriminate."
"I didn't do anything to deserve this disease," he tells me. "I just got it. 1 in 40,000 people, I think, develop it under 30, and me and Michael J. Fox, we were diagnosed at 30."
"I'm not going to sit and let it define me," he says. "Honestly, there's so much more in my life going on."
But the lack of compassion he was shown by JetBlue employees just proves "there's a long way to go, not just for Parkinson's, but for empathy."
Until we change as a culture, Bryan is committed to holding JetBlue accountable for their actions. "I'm not going to stop until there is change," he tells me unhesitatingly.
Parkinson's disease affects more than 1 million people in America and over 4 million people worldwide. It's time we took a good look at ourselves and pledge to treat our brothers, sisters and neighbors with mutual love and understanding.