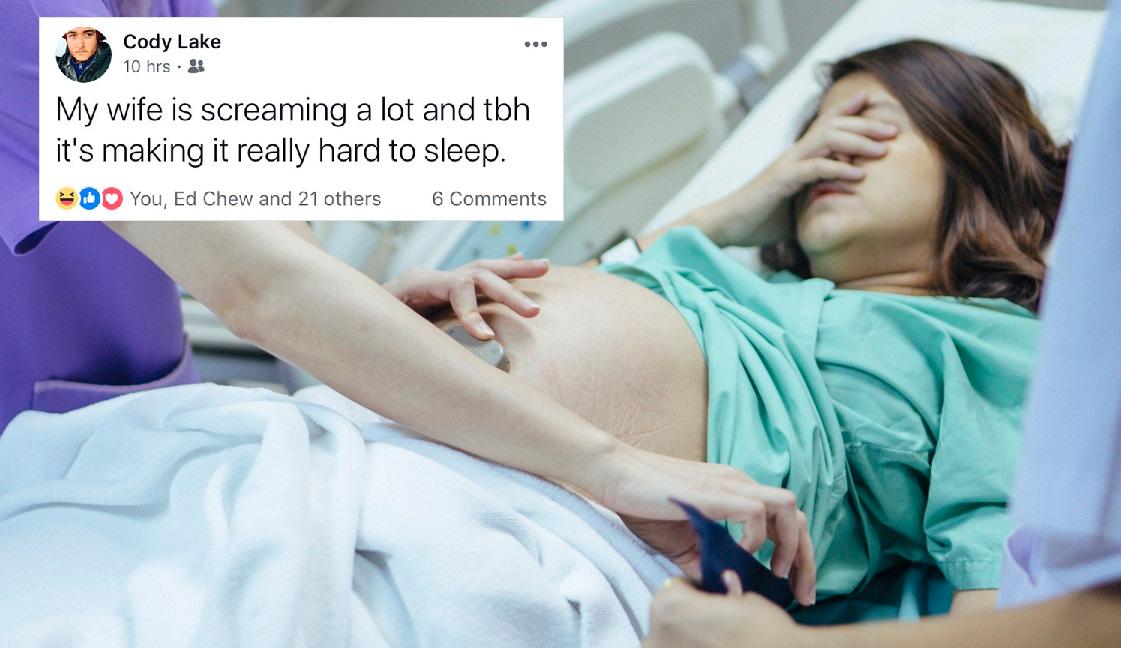 Man Posts Live Updates Of His Wife Giving Birth And They're Hilarious
By Mark Pygas
Child birth is a confusing time. Sure, it's an incredibly emotional and joyous moment as you welcome your child into the world, but everything before the actual birth is pure chaos.
And most of that chaos usually falls on one person — the Mom. Of course that same person is also having to push a child out of their body at the same time.
Cody Lake, a dad from Houston, Texas, recently had his second beautiful child with his wife Becky. And without much to do on his part, Cody decided to keep his friends and family updated on the progress of the bay through a series of hilarious Facebook updates, which you absolutely have to read.
But all of a sudden, things started to get serious.
This was a really rough experience for Cody, guys.
And after all that, he finally decided to enter the world.
The thread ended up being posted on reddit, and people could really relate.
"This is spot-on accurate," one user wrote.
Another added: "I was in natural labor and my husband asked, 'Hey honey is this a bad time to ask what's for dinner?' I bit him on the arm, angrily."
Apparently this is a common theme for moms: "I gave birth 3 weeks ago. This is 100 percent accurate!"
"Best memory is my son's father getting ready to go to the hospital and when I'm ready to push," another user added. "He looked ready to faint entire time."