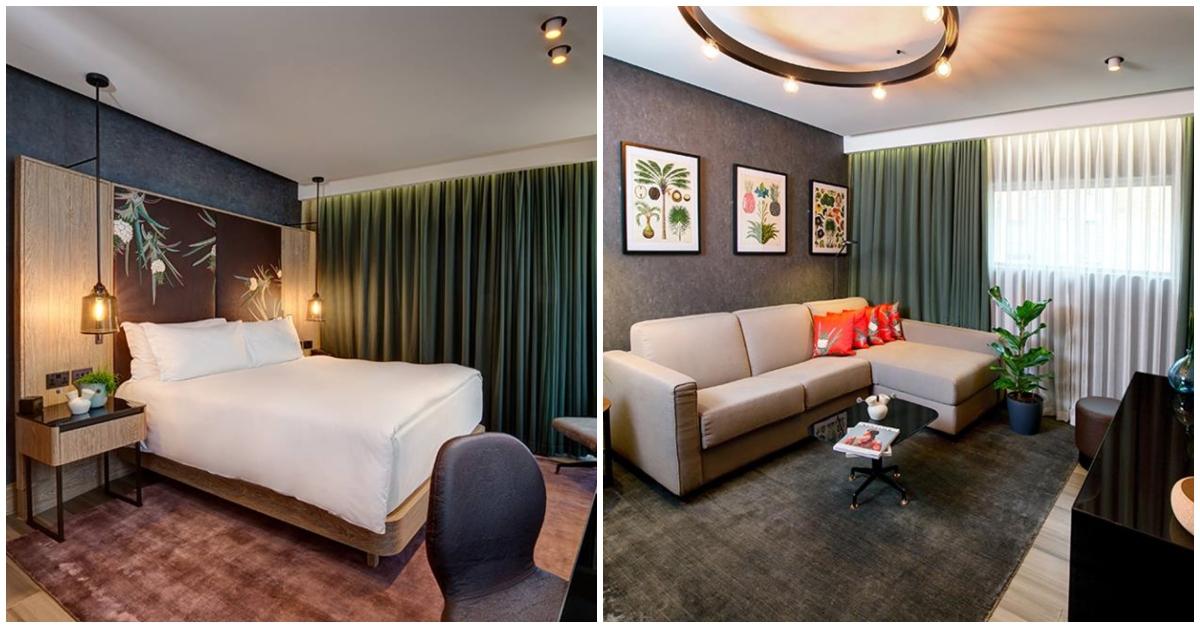 Hilton's "Vegan Suite" Looks as Uncomfortable as It Is Expensive
Traveling is rough on everyone, but for vegans, it can be extra difficult. Just last year, I was visiting Zurich with a vegan colleague, and I watched in shock and awe as he ate french fries and bread for every meal because there was nothing else he could eat on offering.
Article continues below advertisement
Vegans on reddit often commiserate about travel and even started a forum where they can exchange vegan food recs in different hotels around the world. "I'm going to be at a Residence Inn next week ... Usually when I'm at similar places, I look for oatmeal, which is pretty much always made with water at places like that ... Am I missing anything? What do other people eat in similar situations?" wondered one on the platform.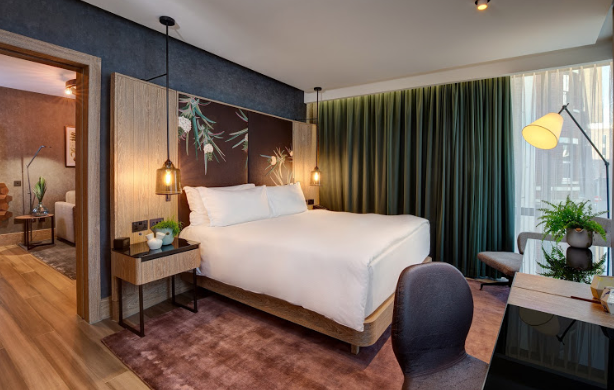 Article continues below advertisement
Luckily for them, Hilton in London has just unveiled the first-ever vegan hotel suite. Hilton's Bankside Hotel worked with The Vegan Society for over a year to bring to life this fully animal-free room. From buckwheat husk-stuffed pillows to pineapple leather furniture, to even vegan pens, they've somehow thought of it all.
"Veganism is not just a dining trend, it has become a lifestyle choice for many and in turn, we want to be the first hotel to be able to offer those who follow the plant-based lifestyle the chance to fully immerse themselves within it from the moment they walk into the hotel," said James Clarke, the general manager of Hilton London Bankside in an interview with MailOnline Travel.
Article continues below advertisement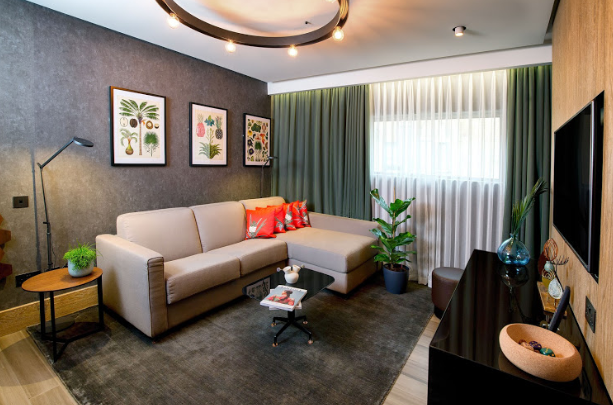 The suite boasts 100 percent super fine natural materials. The floors are bamboo, the headboards are made from pineapple leaves, the complimentary minibar is vegan and the toiletries are "luxury vegan," meaning that they're cruelty-free and not tested on animals. Even the products that the housekeepers use in this suite are vegan — provided they don't accidentally forget which room they're walking into.
Article continues below advertisement
But the vegan experience doesn't just stop there. Why should it! There's also a "vegan-friendly check-in desk" (what!) and the hotel's restaurants and bars have special menus to accommodate these plant-based lifestyle advocates. As long as these guests can shell out some cold, hard vegan cash, that is.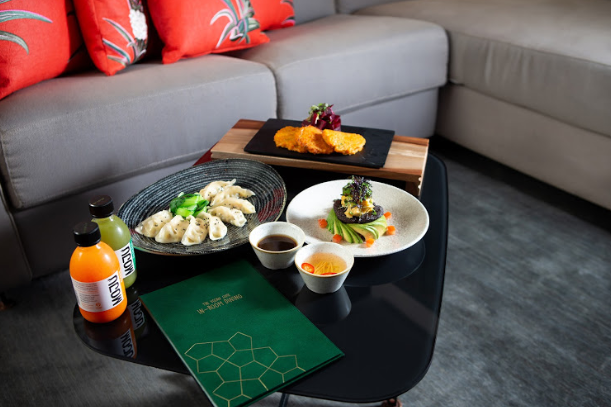 Article continues below advertisement
When I tried to book a night in the vegan suite, it quickly became clear that this animal-free experience is truly a luxurious one. The prices range from $787 to $820 a night, which makes it feel more like an Aman Resort or Conrad Hotel than your slightly-above-average Hilton stay.
But if you're really into embracing the animal-free, cruelty-free lifestyle and don't want to condescend to sleeping on a surface that could have at one point touched leather, this is definitely the experience for you. In lieu of leather hide, Hilton has outfitted armchairs, headboards, cushions, pouffes and even the keycards to this suite in Piñatex, a natural leather alternative made from pineapple leaves.
Article continues below advertisement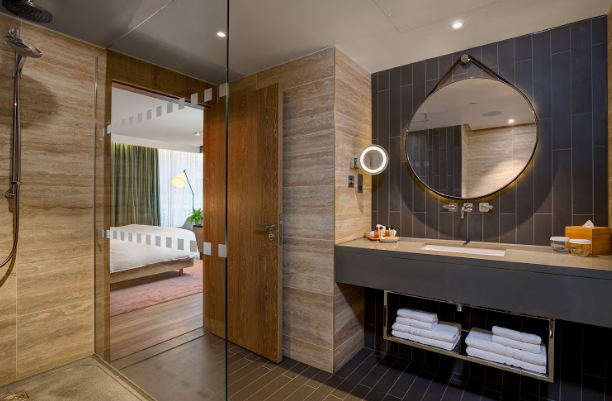 But I'm mainly concerned about the fact that, for a whopping $800 a night, I'd have to sleep on pillows stuffed with organic buckwheat hulls, natural kapok, or organic millet husks. That... doesn't sound too comfortable. But what do I know? As far as I'm aware, vegans might prefer to spend their nights reveling in all the animals they didn't harm that day rather than nestling into a cozy pillow to enjoy some shut-eye.
Oh, and even the pens you'll find in the room was put there for being vegan. What could that possibly mean? Vegetable-based ink?
I really hope that some influencer pays the full price and reports to the rest of us lowly individuals on what that eco-friendly hospitality experience is like. Until then, I'll be making a concerted attempt to try and eat more than one salad a week for the rest of Veganuary.
If you want to book the suite for yourself, you can find all the details here.