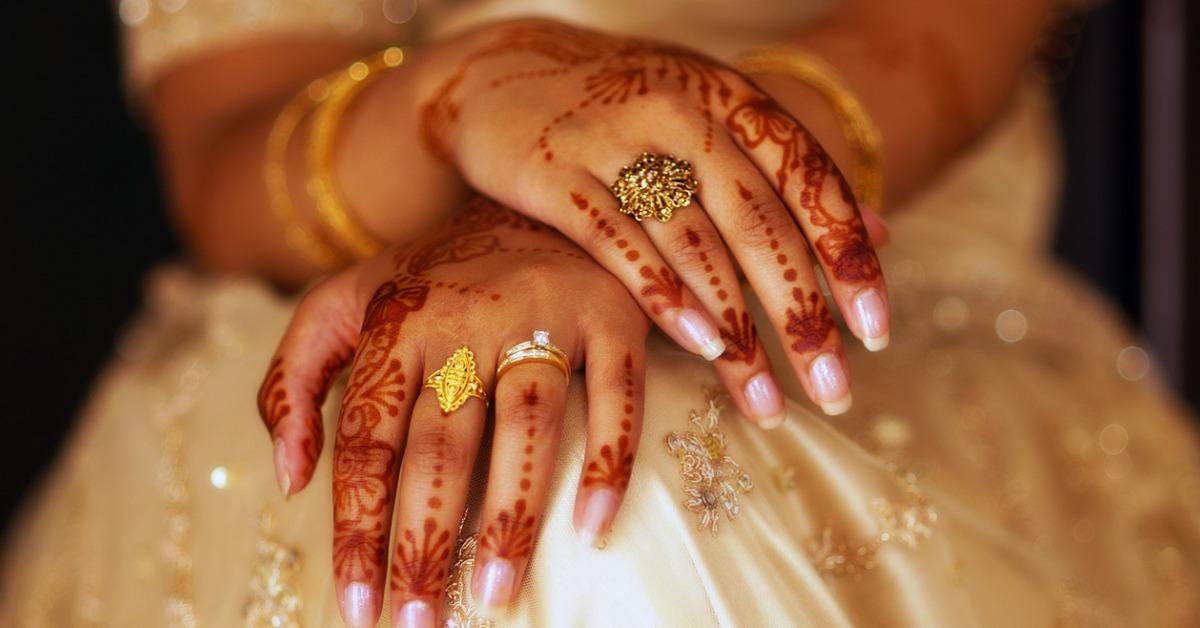 Woman Divorces Husband Three Minutes After They Get Married
People are calling this 3-minute marriage in Kuwait the shortest in the country's history, if not the world.
There are fewer people who can anger us more quickly than those we have intensely close relationships with. Whether it's our parents, significant others, best friends, whoever, it's difficult to "play it cool" or not take things personally whenever we're criticized by those we love.
Article continues below advertisement
The relationship of a newly married Kuwaiti man and woman isn't exactly like one of those relationships, but it does involve two people who were intending to spend the rest of their lives together. That is, until one of them made a comment that angered the other person so much they decided to call the entire thing off right then and there.
Although the details vary a bit from source to source, the main story is this: right after signing the marriage certificate, the bride tripped while walking away from the judge. Her new husband, who found the idea of his wife tripping and falling on such a momentous occasion as hilarious, made fun of her for falling down.
He must've done it in a really demeaning way, because she was so furious that she walked right back into the courthouse and told the judge, "On second thought, never mind, I'm not marrying this bozo." I'm paraphrasing, but that's the gist.
Article continues below advertisement
The three-minute marriage is officially the shortest in Kuwait's history. I'm going to go out on a limb and say that this couple probably didn't hang out together for too long before deciding to tie the knot. The also clearly didn't follow my rules for marriage: first, make a complete an utter fool of yourself with a person you're dating and, if they're not down with that, cut them loose. Go and find someone you vibe with.
Article continues below advertisement
On the flip side, maybe the guy in this situation dodged a major bullet not getting hitched to someone who couldn't take a joke. I wasn't there so I can't judge, but I think at the end of the day it's probably best that these two aren't living together if something as simple as tripping and an unpleasant reaction to that trip is sufficient to break your union apart.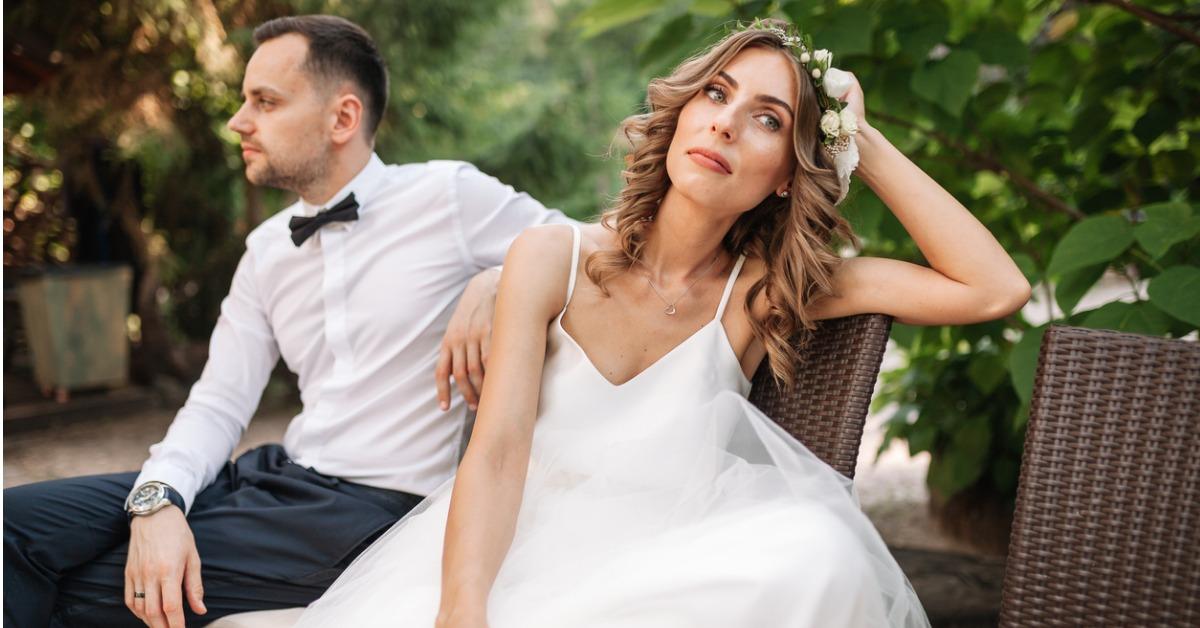 Article continues below advertisement
In other short marriage news, this event is reminding people of a 2004 couple who called it quits after only 90 minutes of marriage. The husband made a toast to his new-wife's bridesmaids that angered her so much, she reached for an ashtray and hit him over the head with it.
After the police arrived, the groom attacked the officers (probably still high off the champagne and a bad speech gone wrong) and he spent the night in jail.
She canceled their honeymoon to Corfu, which was probably the right move.
As funny as these divorce stories might be to us (or maybe that's just me talking because I have a horrid sense of humor), quick marriage dissolutions usually occur when one partner starts manifesting behavioral issues. Which became very clear in this AskReddit thread about people who got divorced a month into their marriages.
Article continues below advertisement
"Immediately after getting legally married, he became crazily possessive and physically abusive. He wouldn't let me out of his sight, wouldn't let me talk to anyone, work, leave the house, said that as his wife I was basically his property, etc. Then he started saying he wanted to have a kid ASAP. I got the $%*! out as soon as the first opportunity presented itself."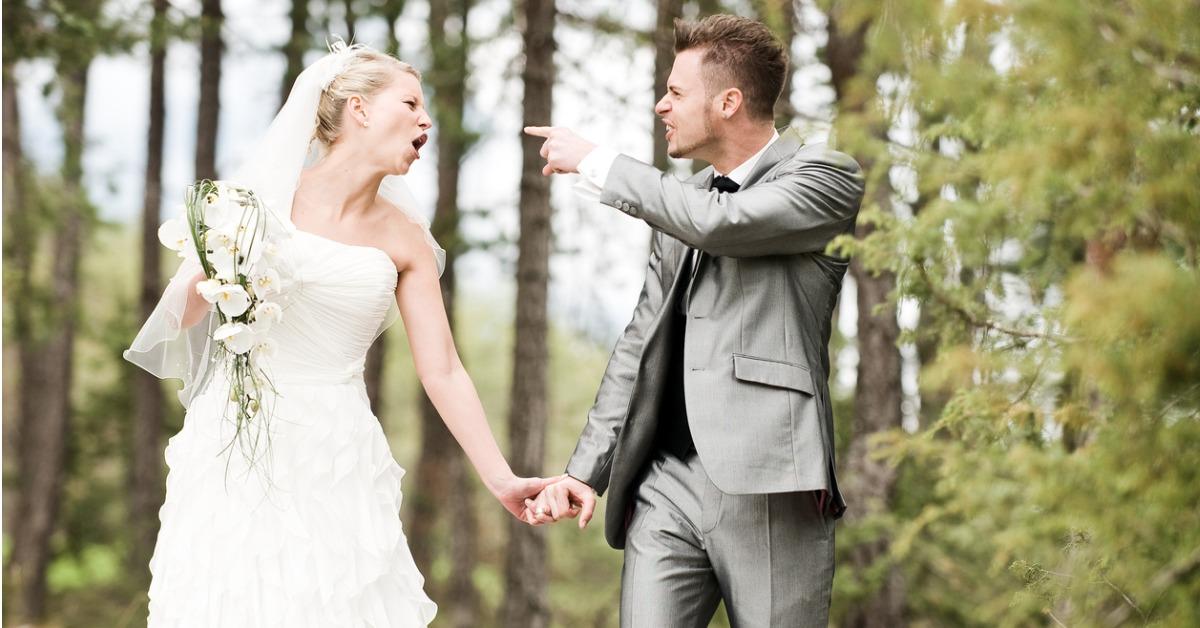 Article continues below advertisement
I_molest_pasta's friend married a woman despite her past infidelity, and she managed to spend sixty thousand dollars within a month of their wedding and cheat again with the same dude she slept with before they were married.
Love is a savage and cruel mistress.
I asked, "Did you get a prenup?" the reddit user wrote. "He said no. I laughed and said, 'She's going to cheat on you again and take your money.' He admits this was an insensitive thing to say, but he also turned out to be 100 percent correct.
"He stopped talking to me for a week, then called me to hang out. He caught her cheating, again, with the same dude she cheated with before." Instead of saying "I told you so," the friend "advised he get it annulled immediately so she can't go after any of his savings, investments, or assets."
I once knew a couple who had been dating for six hours. My friend was obsessed with this dude, but the second she found out he was a fan of the band Creed and saw The Wolf of Wall Street as an inspirational tale of success, she knew he wasn't the man she thought he was.
That was awkward drive back home from the Palisades Mall for all of us.