Mother Wants Parents to Ask Babies for "Consent" Before Changing Diapers
A mother is arguing that the act of asking a child if you can change their diaper instills a sense of consent from an early age.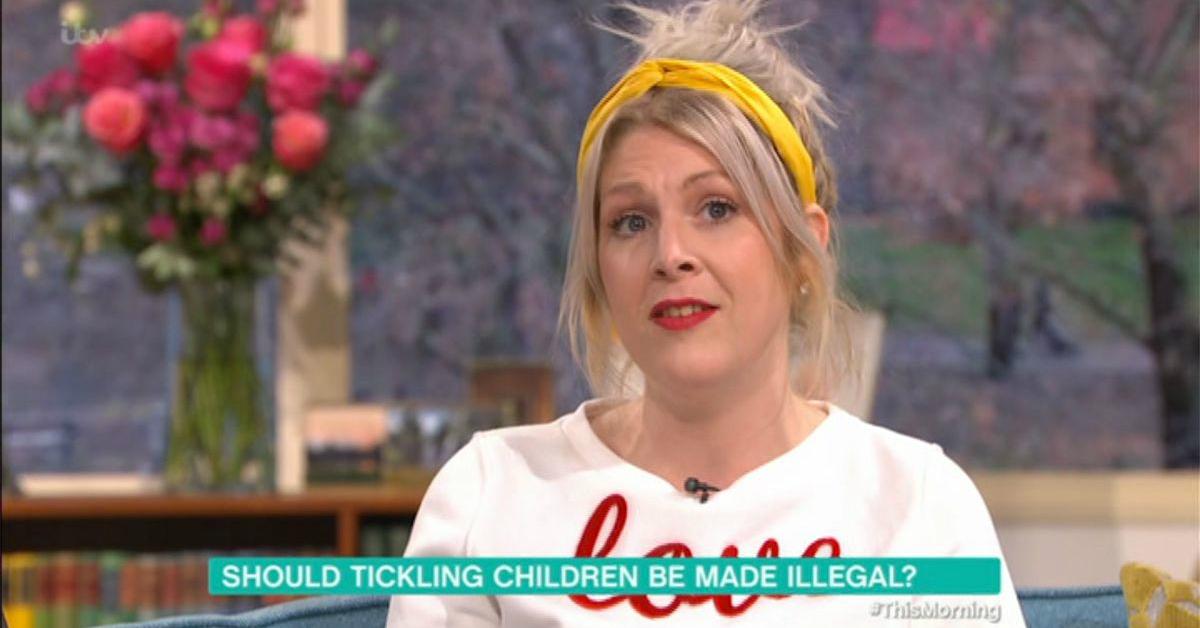 As a parent, it's kind of difficult to divorce yourself from the idea that you can physically force your kids to do something if they're not being compliant — as long as it's for the right reason. When my 3-year old doesn't want to go to the bathroom in the morning to get ready to go to school, I'll often scoop him up and carry him to the bathroom and sit him on the toilet, telling him how uncool it is to be such a mope.
Article continues below advertisement
The act of doing anything against a kid's will and physically overpowering them to do so, even if it's gentle, is an issue that's being brought up by more and more people. Even something as simple as horsing around, play wrestling and fighting with your kids. I know when I play with my kids, I just want to go full-blown Elmyra from Tiny Toons and hug them and kiss them and squeeze them and tickle them.
Apparently though, doing that without their consent could be psychologically damaging and setting up dangerous precedents. My son is old enough to talk, so I taught him to say, "No, stop, I don't like that!" But what about kids who can't express themselves yet?
Are they expected to just feel helpless and that someone can do whatever they want with their body at any given time? That's what Russell Brand and Lottie Daley, a friend and PR consultant to the performer, are arguing.
Article continues below advertisement
During a talk show appearance, the Get Him to the Greek star seemed racked with guilt for tickling his friend's son, Ezra, before the child was old enough to consent to it. The idea of someone doing the same to any of his children made him angry.
"To recall doing this to Ez fills me with dreadful shame and makes me want to punch myself in the face. Which is what I will do to anyone who tickles either of my daughters until they are old enough to decide for themselves whether they want to be tickled or not, which by my reckoning is at 35."
Article continues below advertisement
The basis of Russell's argument is that you wouldn't randomly tickle an adult out of the blue, so why is it OK to do to a child?
"It is an attempt to subvert the child's bodily autonomy, to take away their right to their own space and peace. Would you do it to an adult? Would you insert your rigid fingers into their belly or their armpits? Of course not," Russell proposed.
In order to generate healthy ideas about consent and train children from a young age to respect it, Lottie believes a precedent must be set from birth. In a recent appearance on British talk show, This Morning, she said requesting consent even while changing a child's diaper is important.
"When you start learning about body autonomy and consent for our children when they become a bit older, we should be modeling this behavior from birth, like letting your baby know you are changing its nappy."
Article continues below advertisement
So you're not actually asking the kid and expecting to hear a reply, per se, but just making them aware of the fact that you're talking off their clothes and are engaging in some very personal nook-and-cranny cleaning.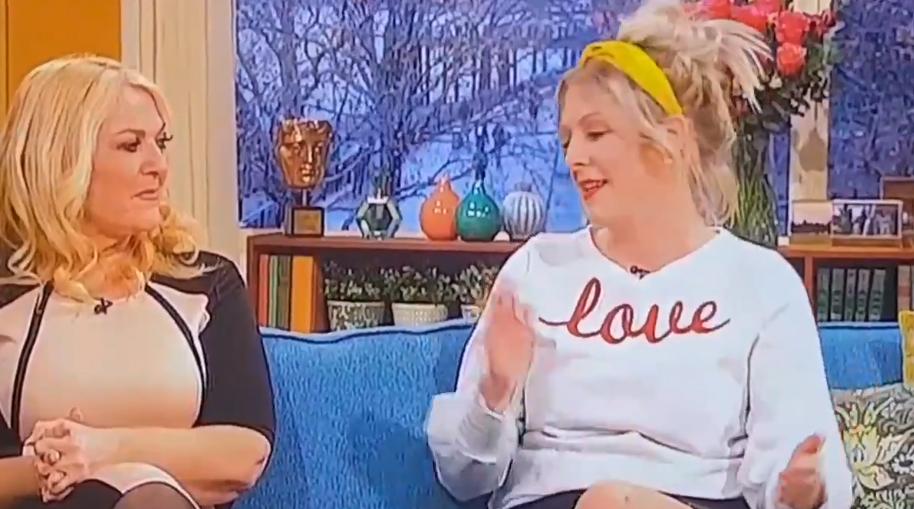 Article continues below advertisement
Lottie went on to say the simple act of asking them the question constructs a model for them to follow, because children are molded by their parents' and guardians' behavior, both consciously and subconsciously.
"I want her to know that it's her body. It's not a case of them saying 'yes' or 'no,' it's modeling that repetition and a habit of checking in with your children and making sure they are happy with what you are doing with them."
Lottie says she applies the same logic when bathing her daughter.
"When I'm washing my daughters, who are a bit older, they are 7 and 5, when I've got to wash their bottoms, I do say, 'Can mummy just wash your bottom?' because sometimes you have to. And they say, 'yes' or 'no.'"
Article continues below advertisement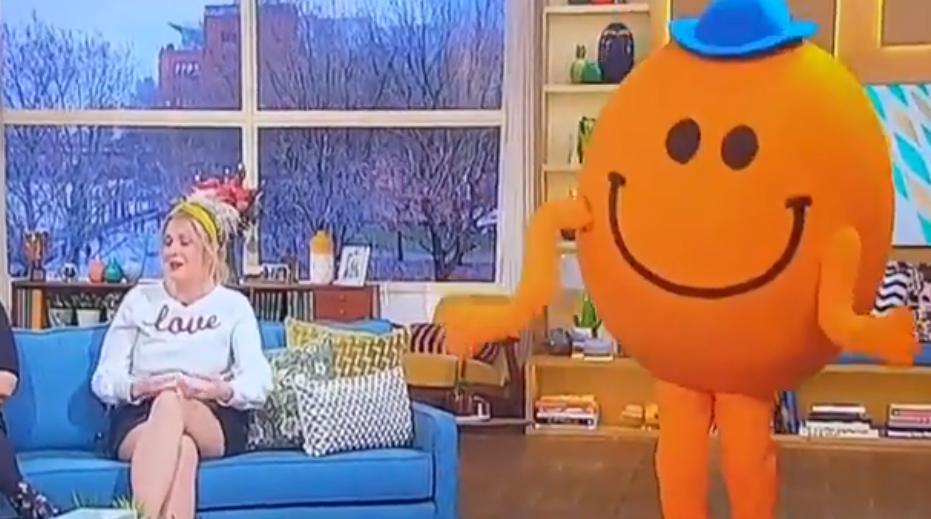 She went on to say that her, while her daughters expressed that they like it when she tickles them, they'd "be scared" if a stranger tried it. Honestly, I'd rather a stranger come and try to punch me in the face than tickle me — the thought of someone going around trying to poke their finger in you is horrifying.
Article continues below advertisement
A woman who was in the studio during Lottie appearance had an opposing viewpoint: that overthinking tickling your child is ruining a perfectly adorable and innocent connection between kid and parent.
"As far as I'm concerned I think it's an absolute shame that we have to mix up tickling a child that we know, you have to be on tickling terms with the child you don't just swoop in and tickle a child you don't know. But tickling is the ultimate in innocent love, care, fun, physical contact with a child that you love and they love you."
Article continues below advertisement
Of course there were other people who thought that her argument was on the "ridiculous" side, especially from parents who think that they've got the whole tickling etiquette thing on lock. But there were many who agreed that tickling other people's kids is crossing the line. I agree too — I wouldn't want some stranger tickling my kids.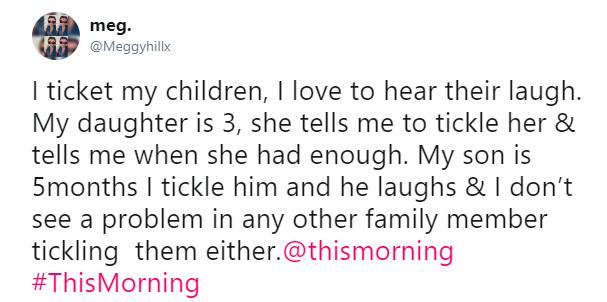 Article continues below advertisement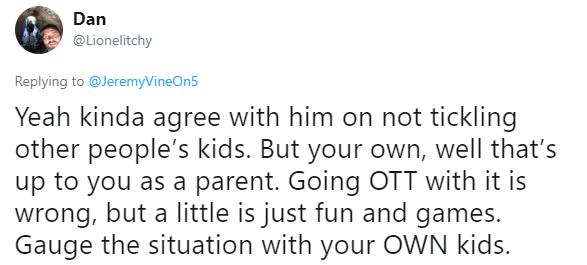 And then there were people who went as far to say that tickling was a "form of torture" and that they hated being tickled as a child. They also claimed tickling could cause a child to stutter, though there isn't any medical evidence to support that theory.
Article continues below advertisement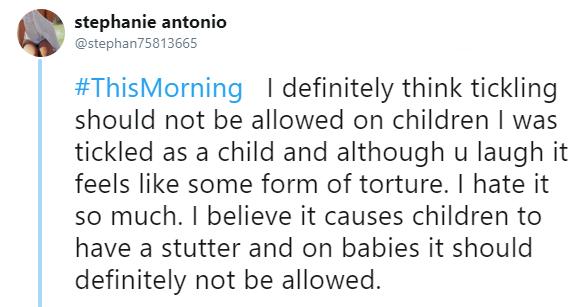 Lottie isn't the only one to receiver her fair share of ridicule for proposing the diaper-change-consent argument. A while back, Deanna Carson, an expert on sexual consent, proposed the same idea. She was blasted for it as well.
Do you think this is a topic that some people are being over-analytical and "extra" with? Or do these folks have a point?